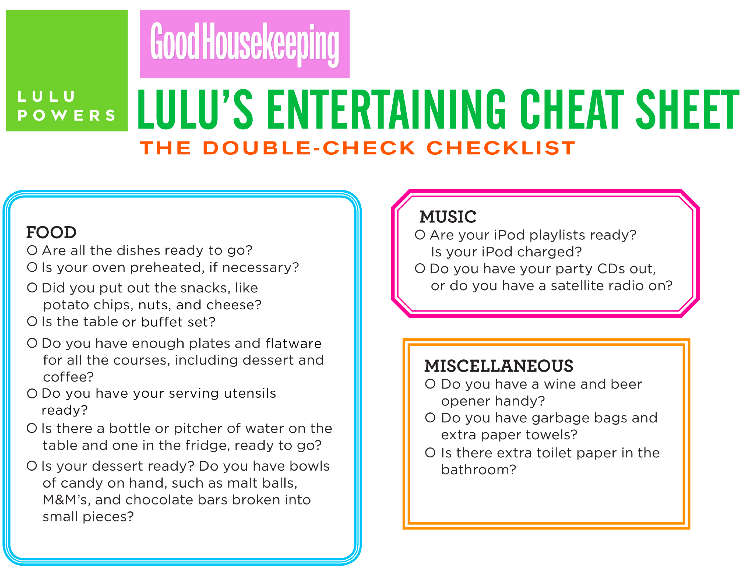 How many times when we entertain do we forget something? Most the time it isn't anything huge or essential, but it would have made the "entertaining moment" more special if we had only remembered.
I recently came across this very cool Entertaining Cheat-Sheet by Lulu Powers. I am including it here, to encourage you to either print it out or to come up with your own list that works for you.
Tape it inside your kitchen cupboards for easy access when you want to make sure you have "done everything."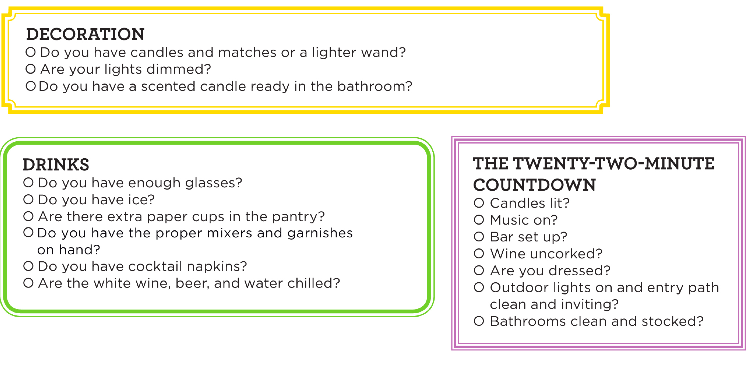 I do think entertaining is like a muscle, that the more you do it the easier it becomes. So eventually you may not need your little list.
By the way, if you are a reluctant entertainer, don't forget you can also print out my 10 Commandments that can be hung in your kitchen to help remind you that entertaining is easy! (FREE print out, HERE.)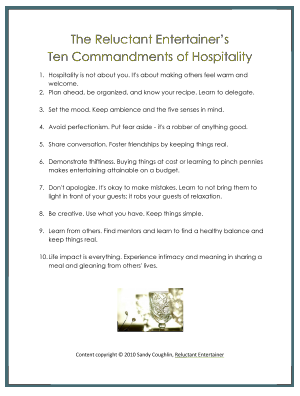 It has so much meaning and lifelong rewards that come from it.
Do you have a hard time remembering everything when you entertain, or what is your method for keeping track of what you want to accomplish?