Enjoy these Lemon Poppyseed Pancakes with Berry Compote, the perfect breakfast for out-of-town company, made with frozen berries!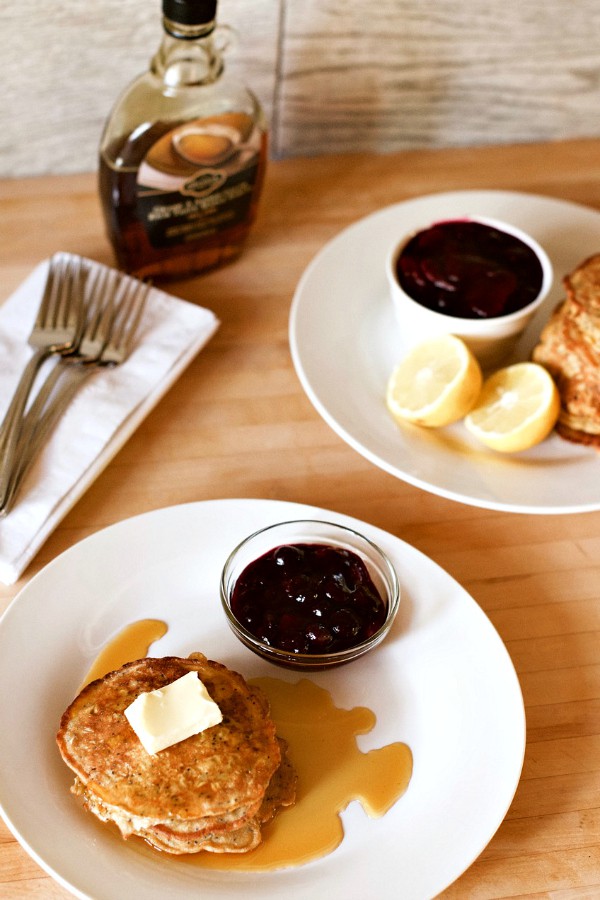 Entertaining goes deeper than just inviting guests and whipping up a simple meal. It means practicing community around the table, sharing stories, and finding out more about what makes our guests so interesting.
Which is why we love to linger around the breakfast table, with good food, when we have out-of-town guests.
We've always said that people are more important than the food or drink that is served.
It takes discipline to catch ourselves from getting caught up in the limelight of entertaining, having everything perfect, remaining humble, with soft hearts that are ready to love on our guests …
Slowing down …
One of the reasons we love our new home and lifestyle, is that it gives us more time to slow down, and to listen …