This Easy Corn Pico de Gallo Salad is delicious for any summer meal, served as a dip, side salad, or a salsa on top of fish, chicken, pork, or beef.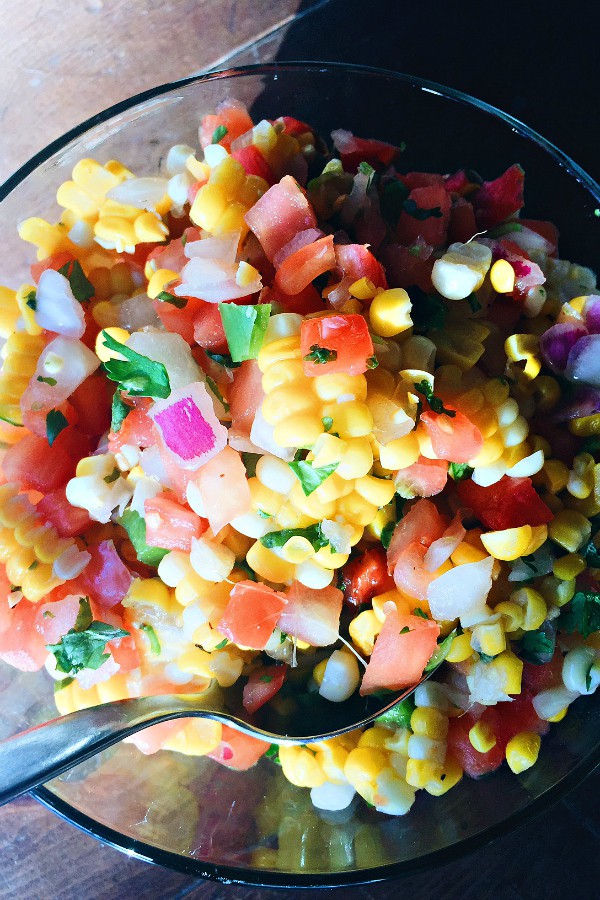 Last night we had company. I was very excited to have this young couple over, who live in our new town, and we lingered around the table for several hours. It was a precious time.
First of all, I'm not afraid to ask for help. It seems more and more, since my family is older now, everyone pitches in before company arrives. We also have this great new kitchen, that we designed with lots of room. In our last house, we had a large kitchen, but the space on the cooking side was tight.