This Garbanzo Bean Bacon Chopped Salad is the perfect lunch or dinner, made with chopped veggies, chicken, and topped with a sprinkle of sunflower seeds.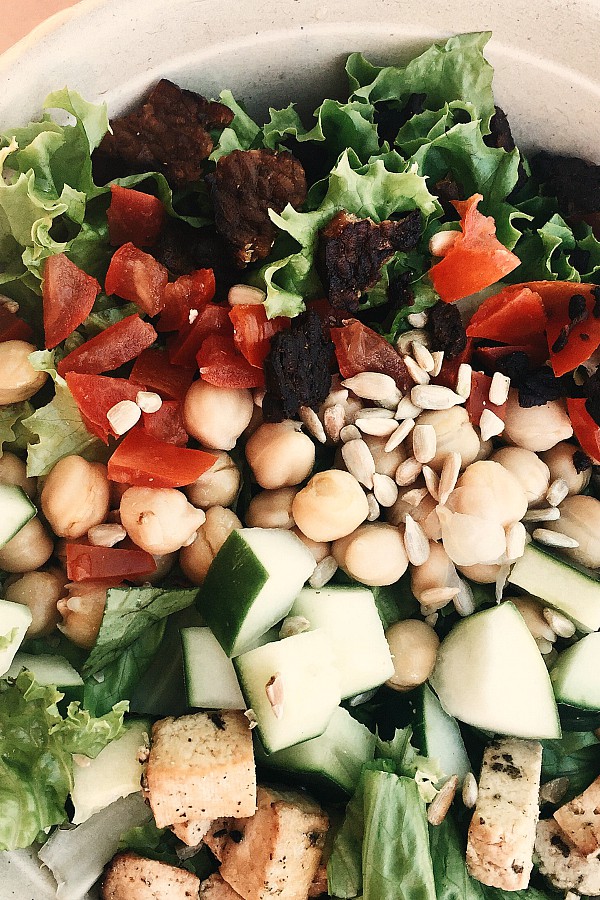 Friends, what is your favorite lunch? I'd have to say a BLT sandwich, or some kind of salad. Today I'm sharing a delicious Garbanzo Bean Bacon Chopped Salad, which is one of our favorite recipes. Open up a can of garbanzos beans, chop some veggies and chicken, and fry up some bacon. Of course, the dressing makes it even better!
I also want to share with you a new cookbook that is out, Not Your Mama's Canning Book, Modern Canned Goods and What to Make With Them, written by my friend, Rebecca Lindamoon.