This Easy Turkey Tetrazzini has a breadcrumb topping, combined with turkey, noodles, peas and mushrooms, to make the perfect comfort dish for November!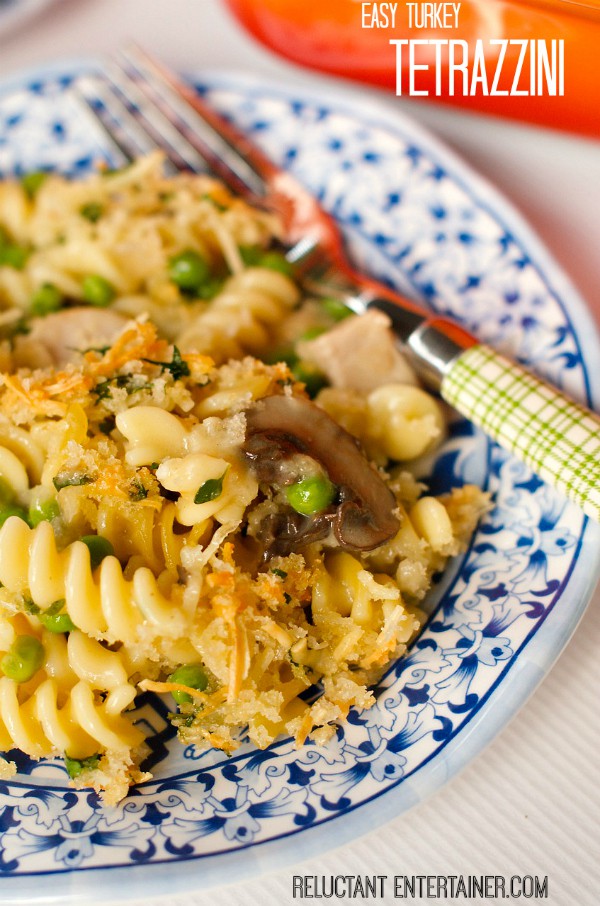 Friends, today I'm sharing a great recipe, on the lighter side (no cream), using up that leftover turkey! I feel guilty if we don't use our leftovers, or share them with others. Do you?
I set my table for Thanksgiving this week, and at three in the afternoon, the sunlight gave a perfect glow.
The sunlight reminds me of so much to be thankful for every day, but also of the love that will flow around our table this week!
Life is very rich!