Delicious Pumpkin Cream Cheese Dip for the holidays, served with apple or pear slices, pretzels, cookies, crackers, or biscotti.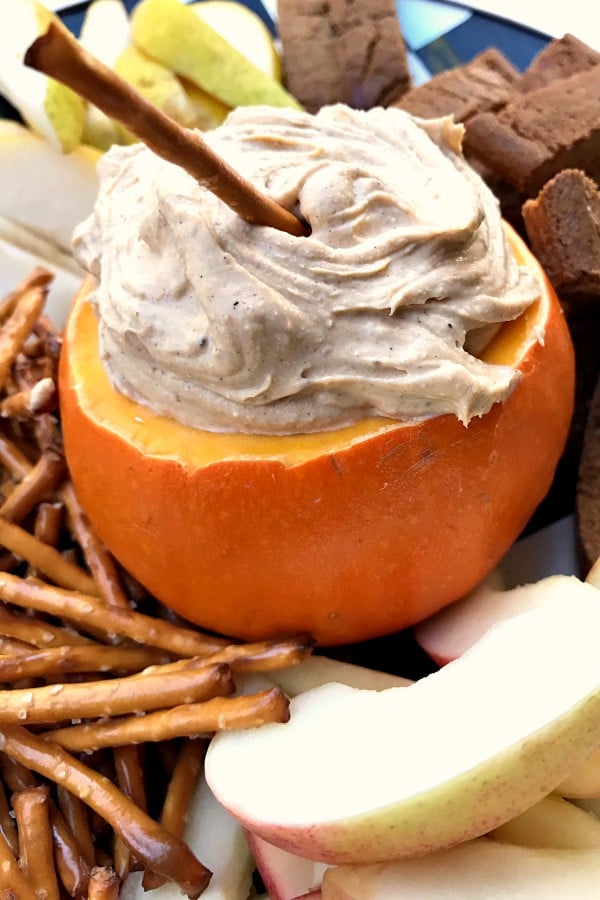 Friends, my husband and I are back from a week in Mexico. I can't wait to share more, but we had a lot of time to talk about relationships, goals in life, our purpose for living, our marriage, our family, and the next 25 years! Yes, we celebrated our 25th wedding anniversary in Puerto Vallarta, the same place we honeymooned 25 years ago.
One of the things we reminisced about was the last 25 years, all the people we've had into our home. So many are divorced now, it's very sad. Terribly sad, in fact. We've come to believe that the greatest gift we can give people around our dinner table is empathy.