For any holiday or Mexican gathering, enjoy this Best Homemade Guacamole Recipe, delicious served with your favorite chips!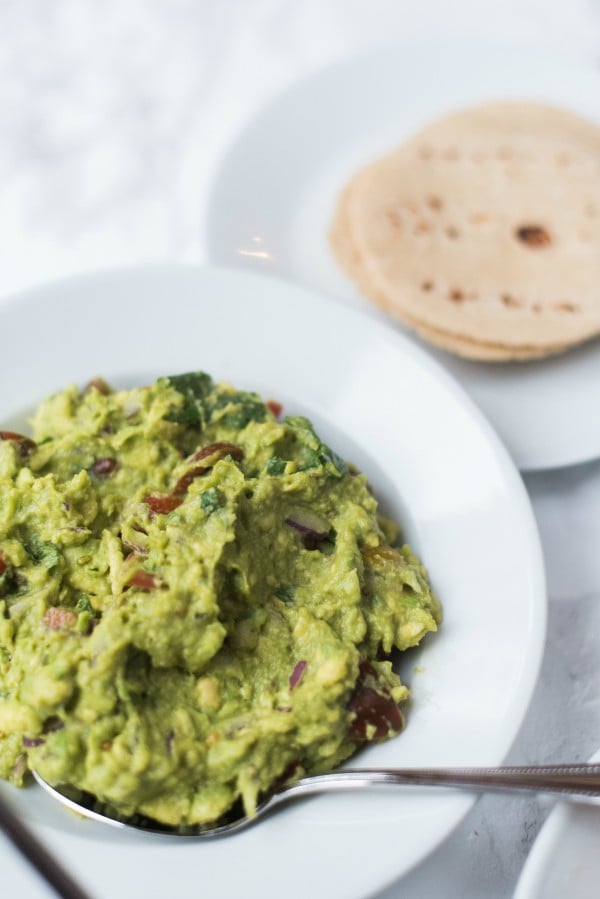 Friends, Happy Thursday!
Have you ever considered hosting a dinner on a Thursday? Today I'm sharing the perfect menu for a Thursday night dinner; better yet, a Cinco de Mayo party serving this Best Homemade Guacamole Recipe.
My friends over at SocialMoms did a little write up about my blog and me this week. (By the way, I'm at the table with my beautiful friends, Lori, Bridget, and Heidi took this pic, if you don't already follow their blogs!)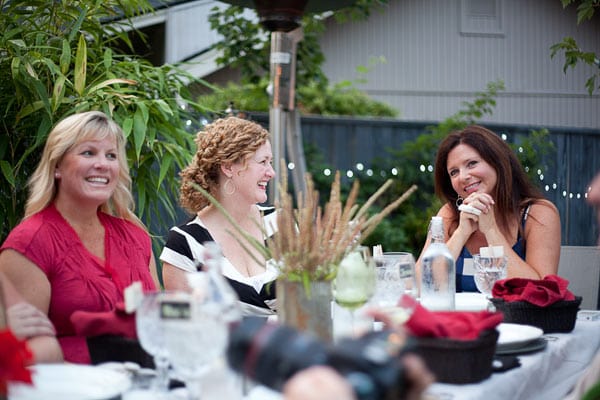 I put my glasses on and took a closer peek at this fun memory, entertaining in our backyard, and my eyes immediately went to my bum finger.