Enjoy this Mexican Bean and Rice Dip, made with fresh ingredients, for your next potluck, picnic, or gathering!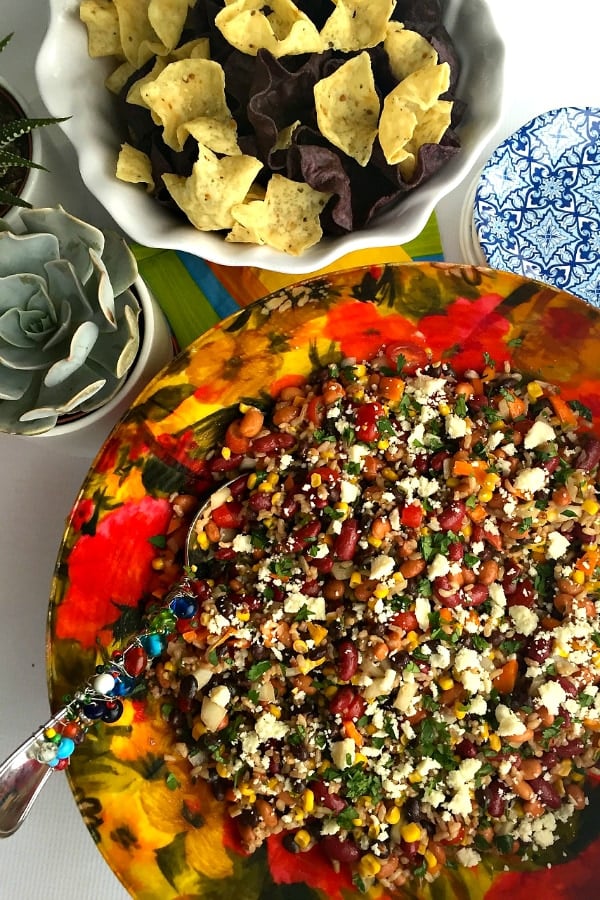 I always feel so blessed when good friends come to dinner. Once I get the meal on the table, I sit back and enjoy. It's a satisfying feeling, one that can only be described as comfort and peace, because not only is my tummy being filled with delicious food, my cup is being filled with friendship and connection around the table – which means so much to me.
One tradition that we used to do with our kids, and we sometimes do with our guests, is to ask, tell us about your day – one good thing, one not-so-good thing.
This opens the lines of communication, and it works great with guests, too. You really get to know them in a more intimate way.