These DIY Vintage Ceiling Tile Chargers are so easy to make, you'll want to use them at your next party!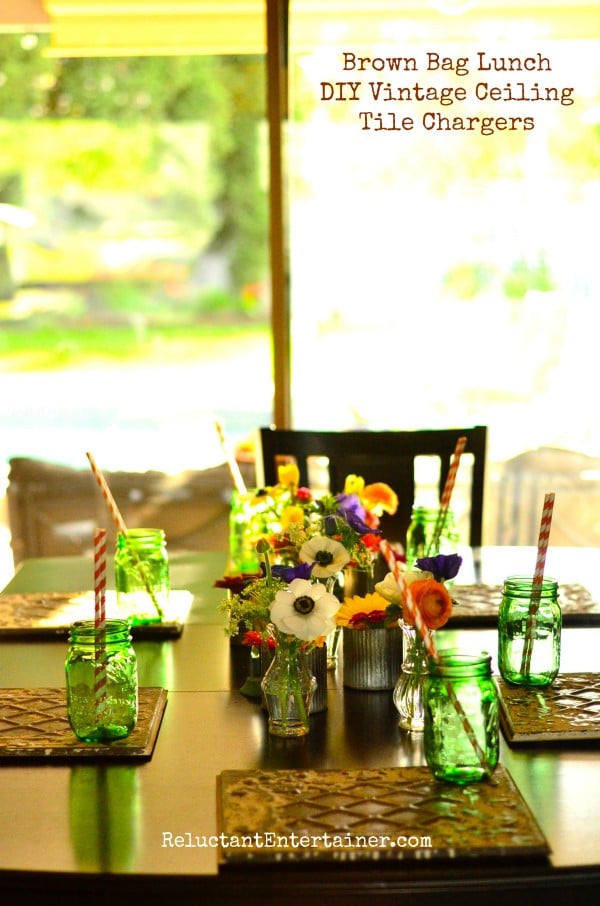 You may remember this very fun table setting from a few months ago, when I hosted a luncheon in my home. My friends from Penny & Lu Lu came up with this very cute idea to take vintage ceiling tiles and turn them into dinner party chargers!
I loved this idea, and how it created such a sweet, pretty table.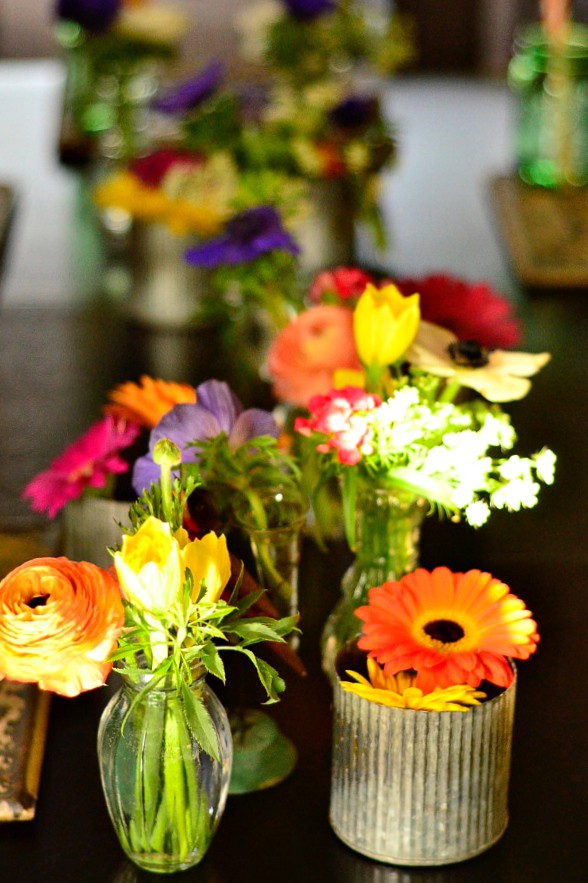 But quite honestly, these tiles come in so many patterns, you could go crazy with planning the perfect table for your next dinner party!
On a black table, they looked great, perfect for holding our Brown Bag Lunch.
Here we enjoyed little jars of cinnamon poached pears, baked muffuletta sandwiches, and carrot crisps.