Hello, my name is Sandy Coughlin. Welcome to my blog, Reluctant Entertainer!
Pull up a chair, sit back, and enjoy some daily inspiration, including simple entertaining ideas, dinner party tips, and ways to reach out and grow your hospitality.
When I started blogging in 2006, I set out to write about the missing art of hospitality in our culture. I had recognized a great need for people to connect and escape their isolation and loneliness, so I jumped in with RE to help.
My goal was to blog about the soul of authentic entertaining, which finds it roots in the virtue of hospitality. I quickly saw through my readership a growing number of people across the world who were realizing that something deep was missing in their lives. In fact, I wrote a book about it, here.
I often share my entertaining stories, including little tidbits about my family, what's growing in the garden or cooking on the stove, bargain and thrift ideas, as well as recipes and posts that encourage readers to put image and perfectionism aside, in order to live a more authentic and connected life with others.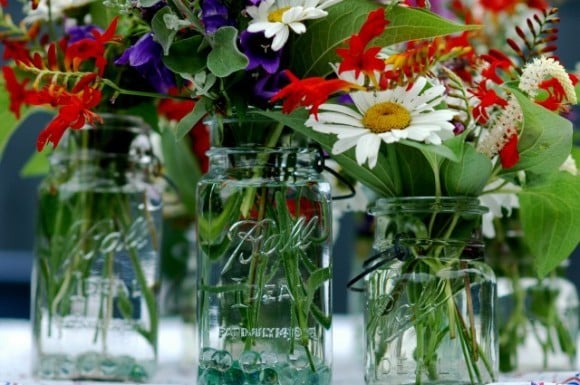 I also wrote a list of 10 hospitality commandments. In fact, you can print out the list and hang it on your refrigerator for encouragement if you like!
My first commandment is this:
1. Hospitality is not about you. It's about making others feel warm and welcome.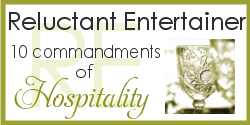 Freedom begins when we get the concept of having people into our homes (that things do not have to be perfect)–realizing our guests are NOT coming to see our house, or expecting a perfect gourmet meal–that they are coming to see us, to know us, and to enjoy our company.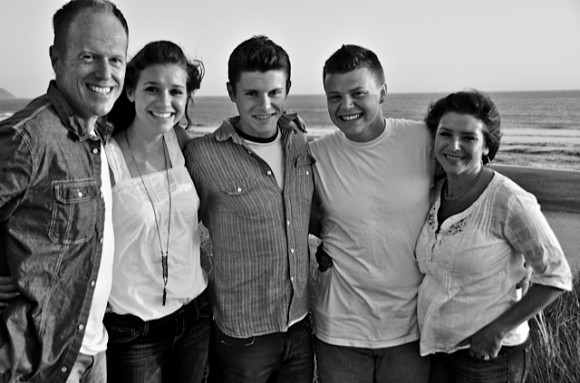 About my family …
We're a normal family that lives in a home that most people can relate to (noisy, cluttery, dusty, dishes in the sink, and incredibly active). I am married to the best husband in the world, Paul, who's also a stellar, witty, fun and brilliant father to our 2 college-aged sons and 1 teenage daughter. My husband is the President of www.TheProtectors.org – a non-profit that helps diminish bullying around the world.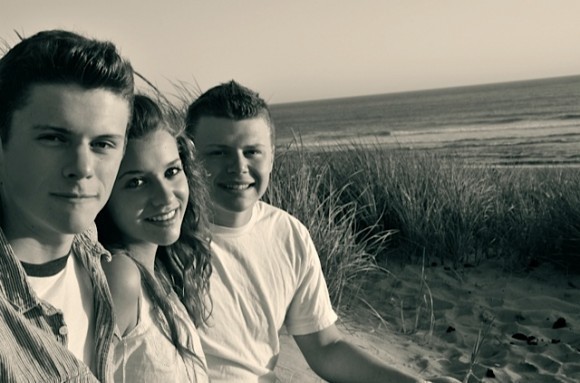 In our home, hospitality is a group effort. It's not just about me and it often takes all-hands-on-deck to pull everything together. It's around our dinner table where we often have some of our best conversations about life, and what it means for be truly hospitable to others.
About my photography …
All of my pictures and stories on RE are from real life, taken by us or people we know. My philosophy is that when I write about true-life happenings, it's important that I capture the moment with true-life photography. In other words, if I write about a dinner party, the pictures will reflect that actual event. What you see is what you get. I never use stock photography and all photos on RE are taken with a Nikon D7000.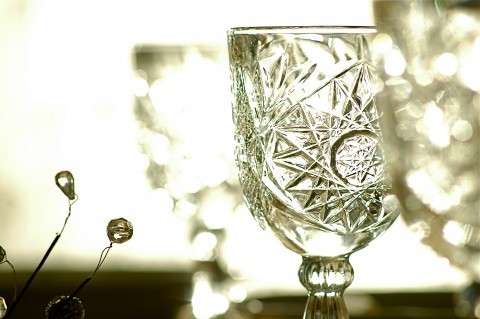 About my Dollar Store goblets …
Years ago, I stocked up on beautiful glasses from the Dollar Store. As I started writing about dinner parties, I realized that this "icon" portrays a great message. It says that dinner parties are attainable, they are affordable, and that they can be beautiful even on a budget.
Thank you, readers …
Thank you for joining me, for your comments, emails, and support! Please look for my response to your emails within a week's time.
Contact me …
At … [reluctantentertainer (at) yahoo (dot) com], or check out my contact page. Reluctant Entertainer also has a Facebook page and you can follow me on Twitter (@SandyCoughlinRE), Pinterest, Instagram, and Google +.
I look forward to helping you became an entertainer who is no longer reluctant!
Reluctant Entertainer is copyrighted and owned by Sandy Coughlin. Please ask my permission before reposting any of my photographs anywhere. Please do not copy any content or recipes I have posted on this site without permission. Copying and pasting is not cool. Here's an awesome article about recipe attribution. Thank you!