Home is … using Leftovers for a Delicious Spaghetti Squash Meal!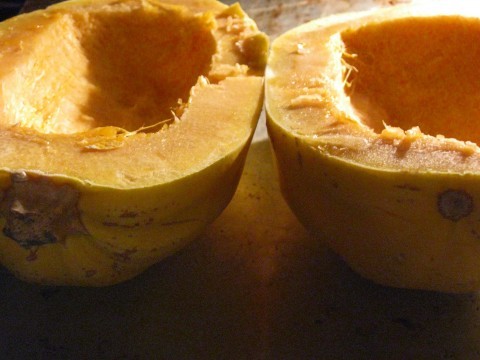 Welcome to Home is … Day here at RE! This week we're sharing about …
… a meal made with leftovers!

I'll start with my story, and then you can link up and share yours, okay?

Home is … for sure, eating leftovers for dinner the next night. We do it all the time in the Coughlin home! We actually think food sometimes tastes better the next night!

Have I ever told you how much we love spaghetti squash? That would be my husband and me, because my kids aren't that crazy about it. But that's okay, because they do just fine with the carbs from pasta!
If you remember this recipe …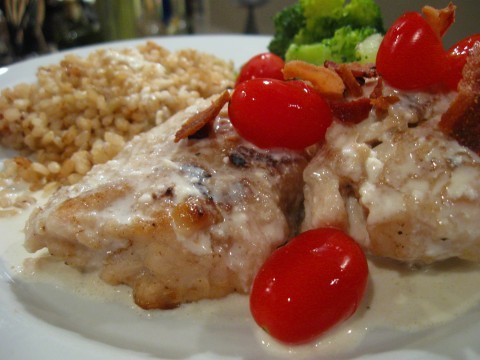 Using the leftovers I had from this dish, I whipped up a yummy meal. We definitely are a "leftovers" family. Not much goes to waste in our home.
Cut spaghetti squash in half; scoop out the seeds.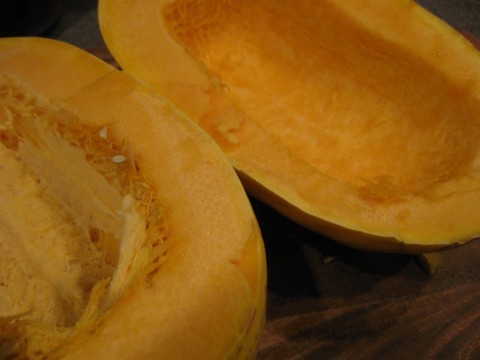 Bake at 350 for 30 minutes. Cool. Scoop out the squash.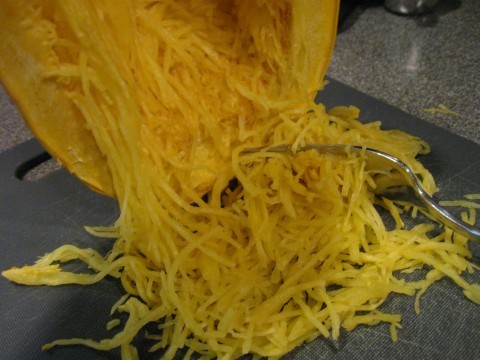 It's so good for you! Replace pasta for spaghetti squash and you'll have a tasty meal.
I made a white sauce, adding Parmesan cheese.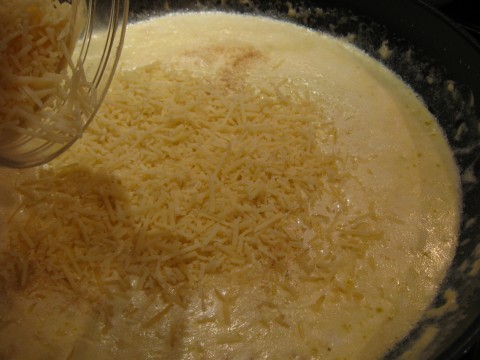 Added 4 handfuls of spinach.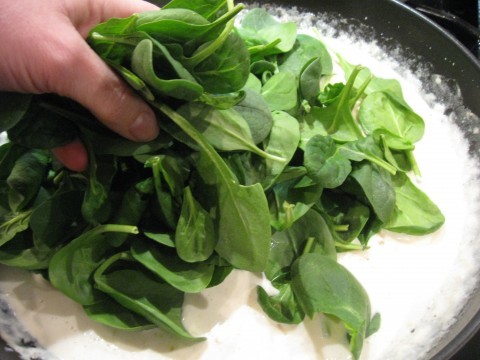 Sliced this leftover chicken and added to the sauce.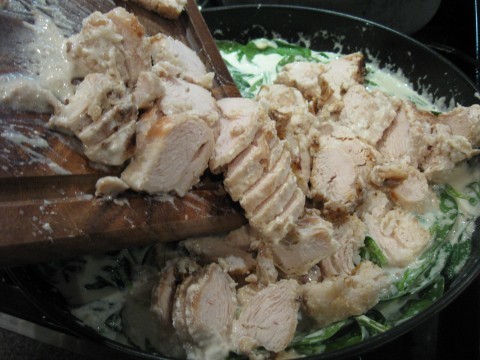 Made regular pasta for the kids.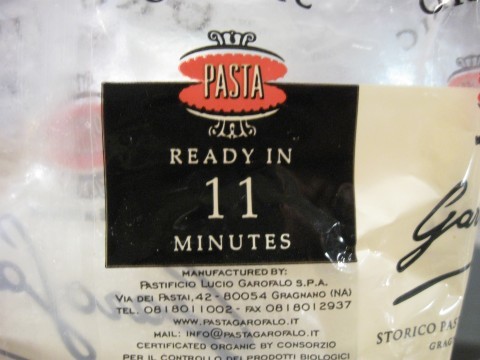 Served over spaghetti squash for Paul and me. Over pasta for my kids.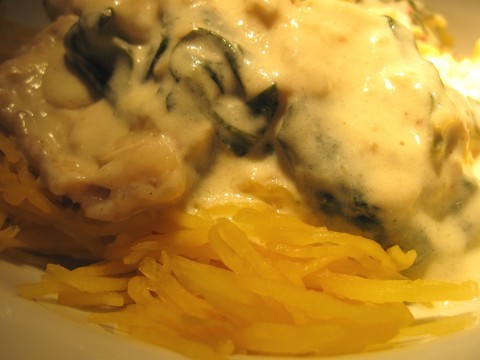 Have you ever cooked with spaghetti squash? Or have you tried replacing pasta with it?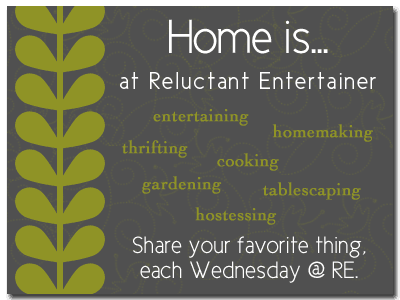 About Home is …
Each Wednesday you can link up here at RE, to a different theme that I will share in advance … which may be something like a beautiful set table, a snack waiting for your kids when they get home from school, fresh flowers in the kitchen, dishes in your hutch, a meal on the stove (maybe using leftovers), a family heirloom, a yard sale find and how you put it to use, pictures on the walls, music being played in the background … a feeling, a smell, a touch.
What's exciting about this day is that I will provide you (on my sidebar) the theme each week which will hopefully inspire you!
A few short rules to follow:

1. Just add your name to the description. The photo itself will help people browse. See on Emily's (Chatting at the Sky) blog how my post came up #25? How simple is that?
2. Link to your specific post, not the main page of your blog. Please follow this instruction, otherwise I will have to delete your entry. If you need help with a permalink, click here.
3. Go back to your original post and link this party to that post, and you are may also include the Home is … button from my sidebar, to bring people back here to RE.
NOW IT'S YOUR TURN … and Thank You for participating! Remember to visit the other bloggers who link up!
(Winner of the book: $5 Dinners for Moms book, by Erin Chase, is Lori H. (no blog). Congrats Lori!)