Nutella Berry Bruschetta for Two Peas & Their Pod
This Nutella Berry Bruschetta recipe is perfect for brunch, holiday, or a fresh, chocolate snack or dessert!
I first met Maria and Josh (Two Peas and Their Pod) last year at Evo '11 and since then we've attended several blogging events together. It's been an honor to get to know this couple (below in Park City this summer with Aggie and me and Maria) and actually, I kindof think of Josh and Maria as "family!"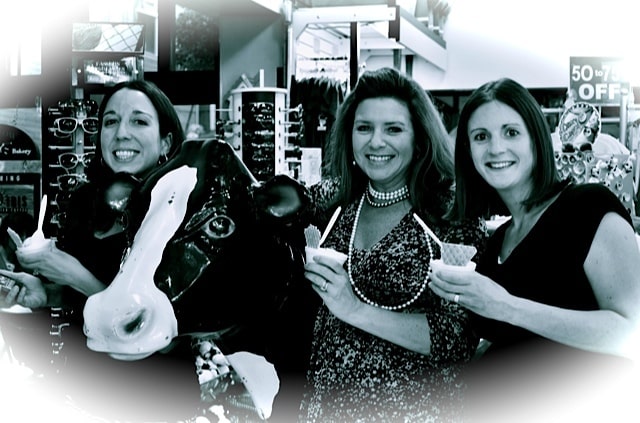 Josh and Maria are expecting their first baby, a boy! He's going to be the cutest little "sweet pea" and I can't wait to meet him. I already sent Maria her gift through snail mail, but today I'm happy to participate in their shower from afar.
The recipe I prepared for today's shower, one I fixed for my family earlier this week, is a recipe you'll want to file away as a "favorite." Especially if you love Nutella in your household as much as we do, it's delicious and elegantly presentable at the same time!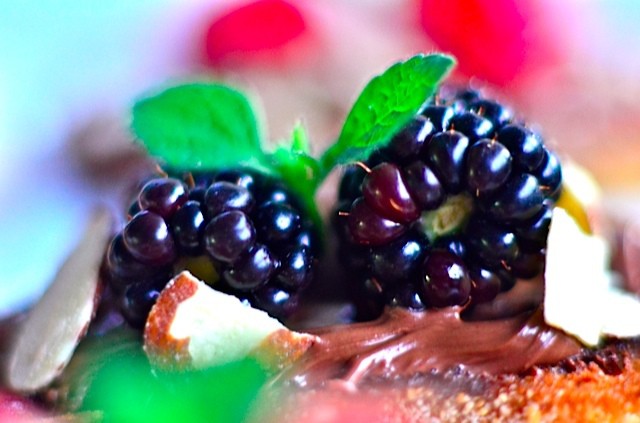 My family loved the creamy combination of sweet berries and Nutella on a buttery crunchy slice of bread. It's so fantastic, I'll probably be making it for company … soon!
Blackberries are coming on strong right now, too. I've been picking them, eating them, baking with them, freezing them.
Here's a big Congratulations to Josh and Maria

We are praying for your family!

We love your very much!

the Coughlin Family!
Festive napkins for the shower.
A little journal to help record all the gifts that the "shower couple" will be receiving.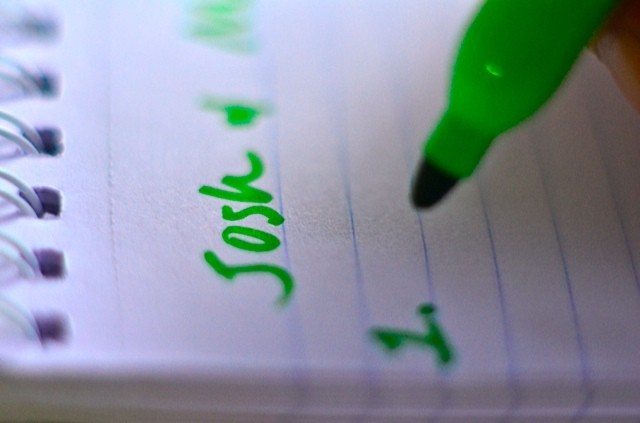 Flowers in a jar.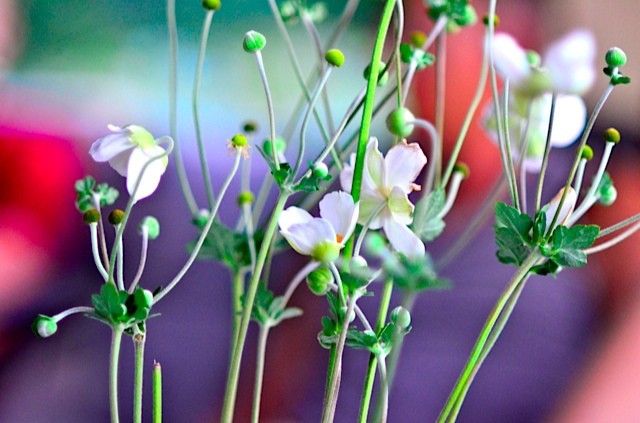 And Nutella Berry Bruschetta treats to share from our house to yours.
Do you have a bruschetta recipe that is your all-time favorite?
Nutella Berry Bruschetta
Yield: 6
Prep Time: 10 minutes
Cook Time: 6 minutes
Total Time: 16 minutes
Bites of creamy Nutella chocolate with fresh berries on buttery, crunchy toast. Goodness gracious.
Ingredients:
2 Tbsp. unsalted butter
12 baguette slices, about 1/4 inch thick
1/2 cup Nutella
4 oz. berries (either blackberry or raspberry or sliced strawberry)
Toasted sliced almonds
Tiny mint leaves for garnishing.
Sea salt
Directions:
Melt the butter in a large frying pan. Place the bread in the pan and fry on medium-high until toasted on one side. Flip to the other side for a total of about 6 minutes.
Place the toasted baguettes on a serving plate; cool.
Spread Nutella on each piece of bread.
Top with the berries and sprinkle with the nuts.
Add a tiny leaf for garnishing. Optional: lightly sprinkle with sea salt.
I'd love for you to read all the amazing ideas and recipes from my friends who participated in the "shower" today. Follow along and be inspired! And a big thanks, again, to our beautiful hostesses, Marla from Family Fresh Cooking and Lisa, from With Style & Grace.
Drinks
Simple Bites – Lemon Balm infused Lemonade
Ingredients, Inc. – Healthy Fruit Punch
Food for My Family – Lemongrass Soda
Heather's Dish – Mixed Fruit Punch
She Wears Many Hats – Mini Pistachio Smoothies
Georgia Pellegrini – Watermelon Agua-Fresca
Appetizers/Savory Bites
With Style and Grace – Truffle Popcorn
Family Fresh Cooking – Baby Peas & Cheese Frittata
Barbara Bakes – Creamy Orange Fruit Dip and Fruit
Aggie's Kitchen – Pasta Salad with Balsamic Basil Vinaigrette
Reluctant Entertainer – Nutella Berry Bruschetta
Dessert
Dorie Greenspan – French Lemon Cream Tart
TidyMom – Blue and Chocolate Cake Balls
i am baker – Baby Pea Baby Shower Cake
Brown Eyed Baker – Pavlova
Picky Palate – Chocolate Chip Oatmeal Cookie Sandwich
What's Gaby Cooking – Coconut Cupcakes with Cream Cheese Icing
Cookin' Canuck – Nutella & Cream Cheese Swirled Blondies
Kevin and Amanda – Baby Blue Chocolate Chip Oatmeal Cookie Cups
Sweetopia – Decorated Sugar Cookies
Mountain Mama Cooks – Lavender Shortbread Cookies
Sweetapolita – Little Pea Sugar Cookie Pops
Bake at 350 – Petit Fours with fondant pea pods
RecipeGirl – Baby Button Cookies
RecipeBoy – Mud Cups with Gummy Worms
Add a Pinch – Blackberry Tartlets
Dine and Dish – Oven Baked Cinnamon Apples
Crafts
Wenderly – Handmade Sweet Pea Cards
Our Best Bites – How To: Make a Diaper Cake Centerpiece