Snow Camping and Bacon-Avocado Griddle Pizzas
Bacon-Avocado Griddle Pizzas are a flavorful snack, lunch, or camping food, on grilled pizza crust, with delicious, fresh toppings!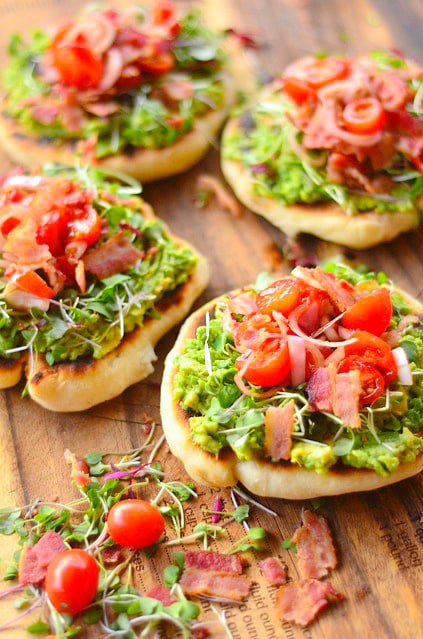 My husband and daughter recently went snow camping. Snow camping in Oregon, you may say? Yes. They planned it for weeks, so much work for a two-day trip, not too far from where we live in southern Oregon.
The reward? Coming home to a delicious home cooked meal of Bacon-Avocado Griddle Pizzas.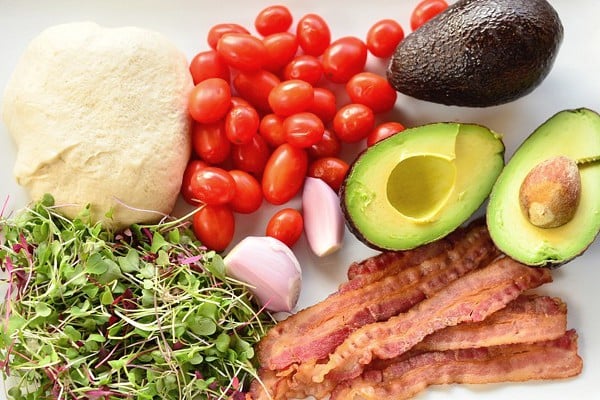 Not really. I'd say feeling like they accomplished a good winter's goal that they've wanted to do for several years now, enjoying our dog, Haggis, who also loves to snow camp, eating freeze-dried food. The challenge of knowing "they could do it," even though they did not summit, and surviving, was plenty to be happy about.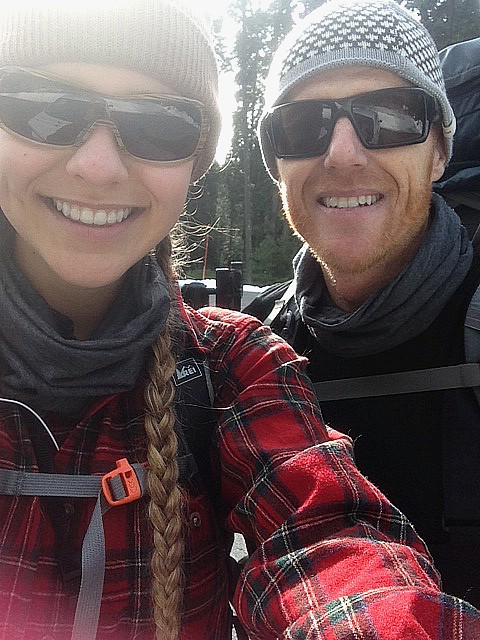 A little about the beautiful Mount McLoughlin, which sits high in the Cascade Range, is that it's named after John McLoughlin (1905) who was considered the father of Oregon. Another short name is Mount Pitt. I didn't know at one time it was a volcano, but it's dormant now and hasn't erupted for about 25,000 years. Since then, glaciers have torn away the left (northeast) side of the mountain, and the solid lava guts that once fed its eruptions are now revealed. (photo by TrekEarth.com)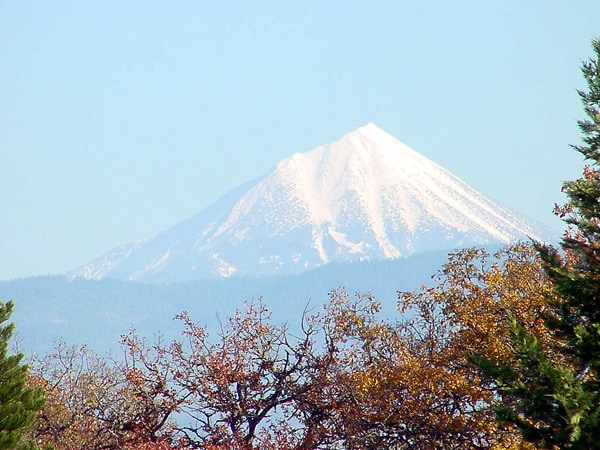 Haggis wore a rain jacket on the way up, and a fleece Columbia jacket when they got there, sleeping in both.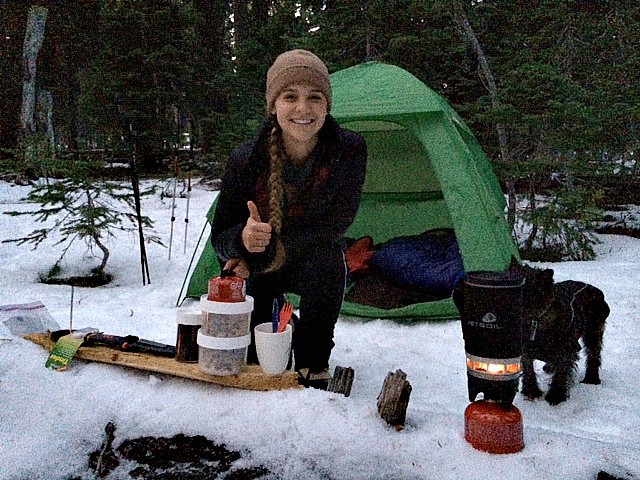 Campfire magic.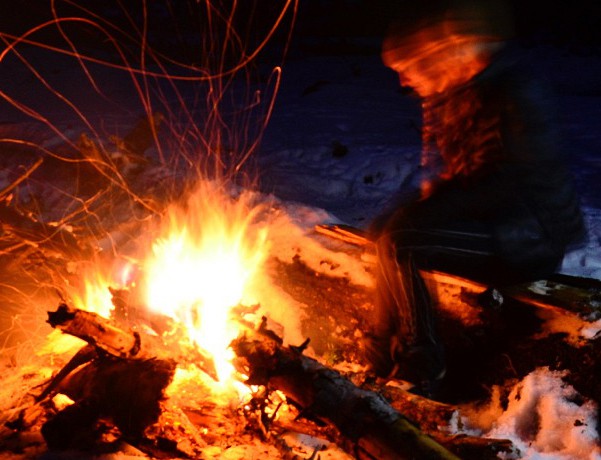 Snow Camping and Bacon-Avocado Griddle Pizzas
Knowing they were on their way home, and that they'd be hungry, I quickly ran to Trader Joe's for their delicious (and inexpensive) pre-made pizza crust, and whipped up a few griddle pizzas.
And by the way, this recipe is dairy-free! Pizza without cheese – rare, but you really don't miss it.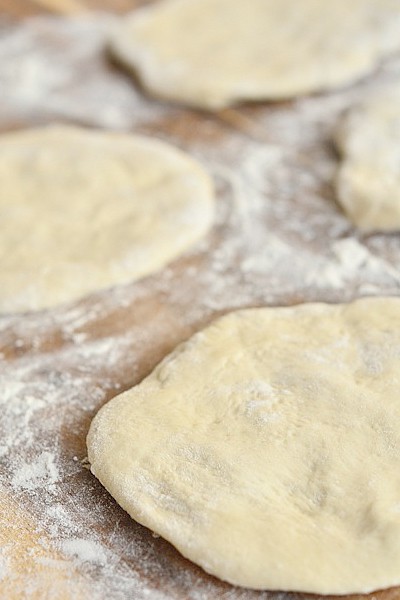 You can only imagine the creativity and variety of toppings for these little pizzas! I chose avocado, tomatoes, bacon and delicious micro greens, which would also be delicious replaced with basil or cilantro.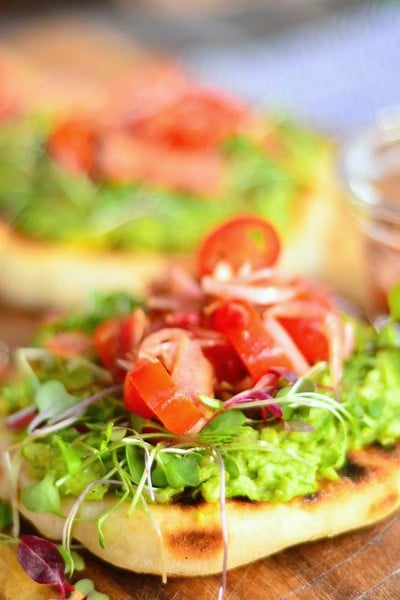 We sat around and talked for hours, enjoying our pizza, listening to their stories, and watching Haggis snooze by our sides. A pup very happy to be home!
What would be your favorite 3 toppings you'd put on griddle pizza?
You don't have a Trader Joe's? Here are some delicious pizza dough recipes:
The Pioneer Woman's recipe
Just a Taste 's VIDEO
Heather Christo's gluton-free crust
Bacon-Avocado Griddle Pizzas
Yield: 4
Prep Time: 20
Cook Time: 10
Total Time: 30
Each round of pizza dough (Trader Joe's) makes 4 pizzas.
Ingredients:
1 pint grape tomatoes, halved
1 shallot, thinly sliced
1/4 olive oil (plus some for brushing)
1-2 T. balsamic vinegar
Salt and pepper
2-3 avocados, mashed
12 oz. bacon (or 8-10 slices precooked bacon)
6 oz. micro greens
Pizza dough (I buy at Trader Joe's in the refrigerator section)
Directions:
Toss together the tomatoes, shallots, olive oil and balsamic vinegar; set aside.

Mash the avocados, salt and pepper to taste.
Preheat a griddle over high heat (or electric griddle at 400). On a lightly floured surface, divide the dough into 4 pieces, flattening each piece into a round disk. Stretch (or roll) into a 8-inch round. Brush each side with olive oil.
Cook lightly, brushing the tops with more oil, flipping only once, about 5 minutes on each side, until browned.
Transfer to a cutting board. Top with the mashed avocado, micro greens, and tomato mixture. Crumble and scatter the cooked bacon on top. Serve.