Sweet Potato Comfort: It's Good Enough for Company!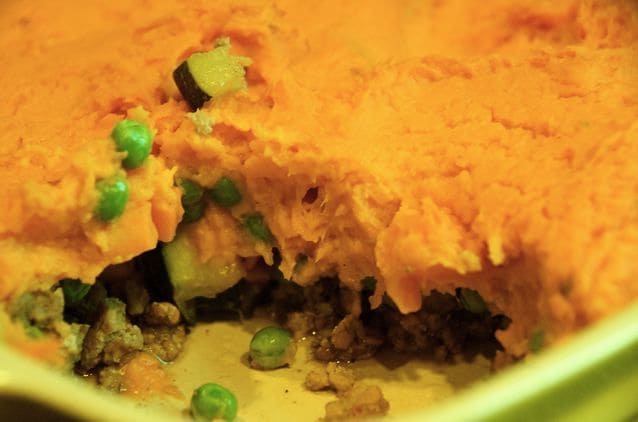 I've written about Shepherd Pie several times on my blog, and I have to say my favorite autumn recipe is include sweet potatoes on top. They're a lot healthier for you and I'd say a bit fancier, too. In fact, on a cool fall evening, this recipe is even good enough for company.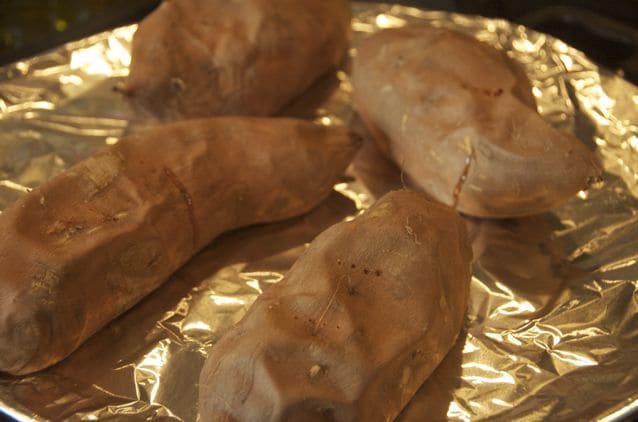 Bake the sweet potatoes. Line the cookie sheet with foil first to prevent a mess, peel the potatoes after they are cooled.
In my new book, The Reluctant Entertainer, you'll find a delicious Sweet Potato recipe. Double up on this recipe; serve one night as a side dish and save the rest for Shepherd's Pie like I'm showing you here today! Smart and easy.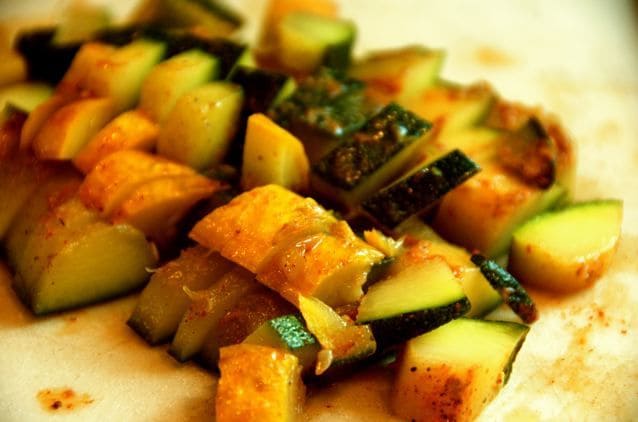 When you barbeque, have you thought about making extra? I love leftovers! The leftover zucchini from this meal, went straight into this pie.
Spray the 9×13 pan first. I used my Le Creuset pan which I love and use almost daily.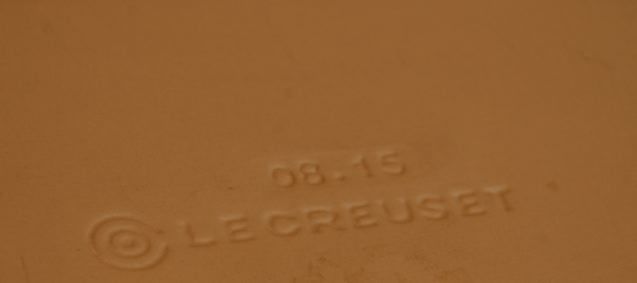 Cook the meat (I used ground turkey), add your favorite spices and 2 tsp. Worcestershire sauce, and then add in your favorite veggies. (Peas and carrots are always easy because you can pull them right from the freezer.)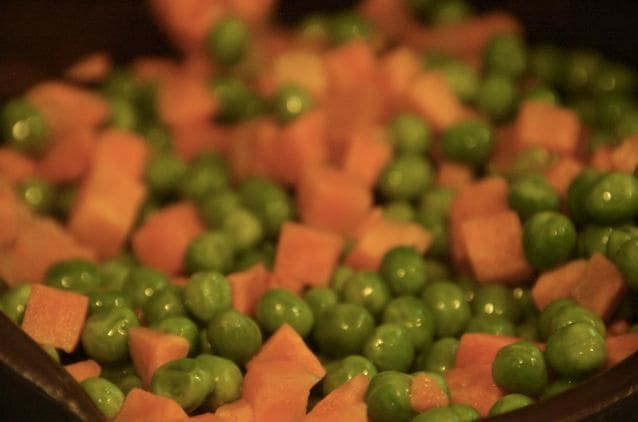 Make sure your veggies are pre-cooked and then mix together and place this mixture into the bottom of the sprayed pan.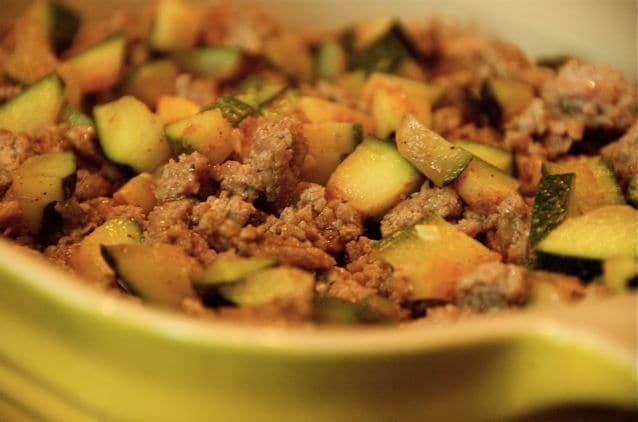 Spread a thick layer of the whipped sweet potatoes on top.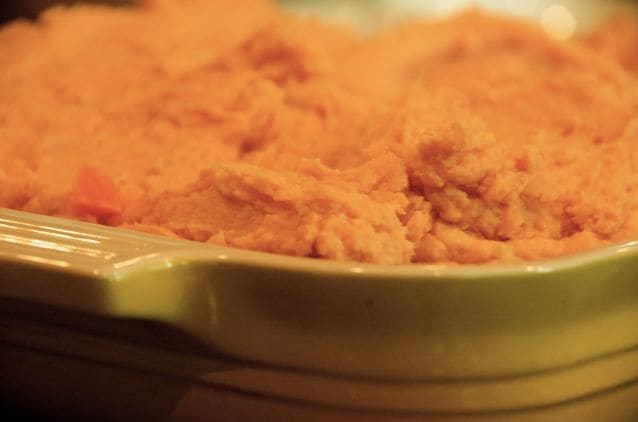 Bake at 375 for 30-35 minutes, until heated through.
Call your friends. Set the table. Pull this delicious dish out from the oven, and serve.
It's perfect for a family meal. And it's a comfort dish that is even good enough for company!
What's your favorite version of Shepherd's Pie?
(I was not paid to write about Le Creuset. I just love their products. And if you want a chance to win a copy of my NEW book today, head over to Emily's at Chatting at the Sky. Don't forget on Friday I will be starting my 31-Days to Stress-Free Entertaining series, along with Emily and several other bloggers.)