The Reluctant Entertainer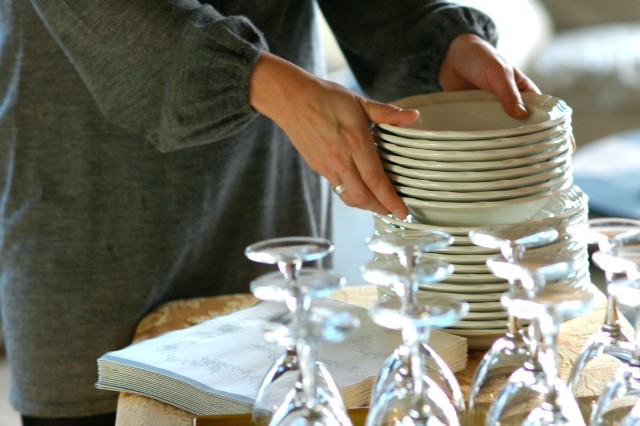 I realized a long time ago that people just don't open their homes like our parents did.
So I wrote a book, The Reluctant Entertainer, to show women what they are missing out on. What do I think the forgotten true goal of entertaining is? Connecting deeply with others.
So I set out to help women put their fears aside and create memorable experiences in their homes.
My book is filled with more than 40 recipes, questions to spark conversations that draw people together, and practical tips and advice for creating a welcoming atmosphere.
You'll discover that true hospitality is not about being perfect, cooking a fancy meal, or spending a lot of money. Rather, it's about having an open door and an open heart!
You can buy a signed copy of The Reluctant Entertainer for yourself or as a gift below.
Please remember to include the name if you want me to personalize a book for you. Thank you!
BUY THE BOOK: The Reluctant Entertainer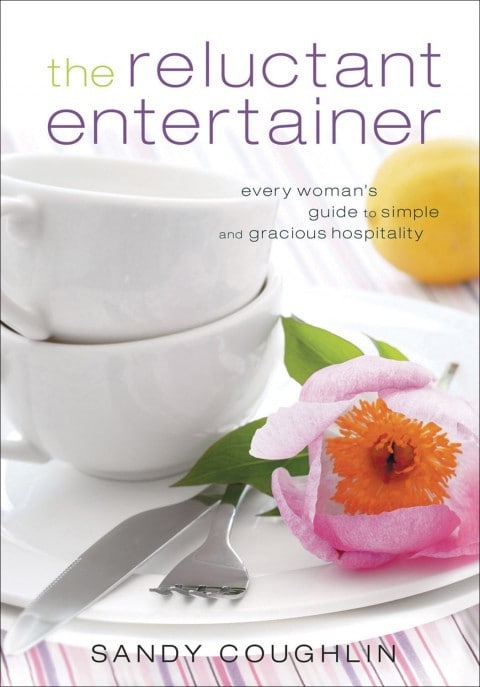 Endorsements:
Melissa, author of The Inspired Room
"The Reluctant Entertainer is my go-to guide for practical and inspiring ideas for opening my home to others. In her gracious and gentle way, Sandy helps us women move past our fears and personal hang-ups by providing the tools and perspective to make entertaining doable and enjoyable!"

The Nester, author of Nesting Place
"For any excuse-making woman who avoids inviting guests into her home, this book should be required reading. The Reluctant Entertainer gently unveils common misconceptions about entertaining and guides women to the freeing truth: The art of hospitality is about connection, not perfection. I wish I could have read this book fifteen years ago."

Tsh Oxenreider, author of Simple Mom
"Sandy's book is a wake-up call to women of today's generation, who seem to have lost the conviction that relationships matter more than appearances. The Reluctant Entertainer gives women of all ages a much-needed boost of encouragement to take a step of faith and use their home in service to others. Filled with practical ideas, this book is a great tool for helping you flex those atrophied entertaining muscles!"

The Library Journal
"Too seldom does this column get to savor a good recipe. Coughlin mixes recipes 'complete with almost luridly brilliant photographs' with adjurations on ways to make entertaining an opportunity for deeper connections with family and friends. Though not all women have the time or means for the labor expended here, Coughlin should find an audience. VERDICT This lavishly illustrated and warmly written guide emphasizes the Christian and faith-enriched aspects of Coughlin's approach with such subtlety that it could easily find a place on the shelves of homemakers of all persuasions."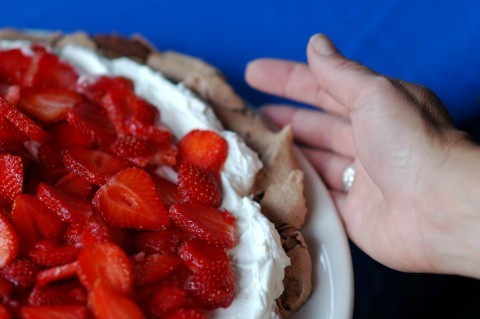 I hope that you will enjoy this book and find a renewed sense of excitement and inspiration in opening your home to others!