2010: Preserve a Piece of your Kids' Lives!
I'm so happy I had a plan in 2000 to preserve pieces of my kids' lives while they were little – their handprints! Readers recently asked if I'd share about the plates.
It's hard to believe that 10 years have passed, but ten years ago, in 2000, I took my kids down to a local pottery store.
I found the plates I wanted to use, figured out the colors, and had someone in the store help me with their handprints. (My kids were 8, 6, and 3 at the time.)
Later I went back to the store and finished up the writing and the outside design by myself, when my little ones weren't running around. I'm glad I stuck with a "black" theme and primary colors because the plates still are classy and go with my kitchen design today!
The other day I read this post over at Holy Experience, where Ann shared … For He has made the life of a mother to be the forever crib, shaped the parent heart to be the host for the child soul. It's the presence of the parent that becomes a child's place of safety and they can always lay down in our love.
Beautiful. Just beautiful. Ann touches my life with every post she writes and shares with the world!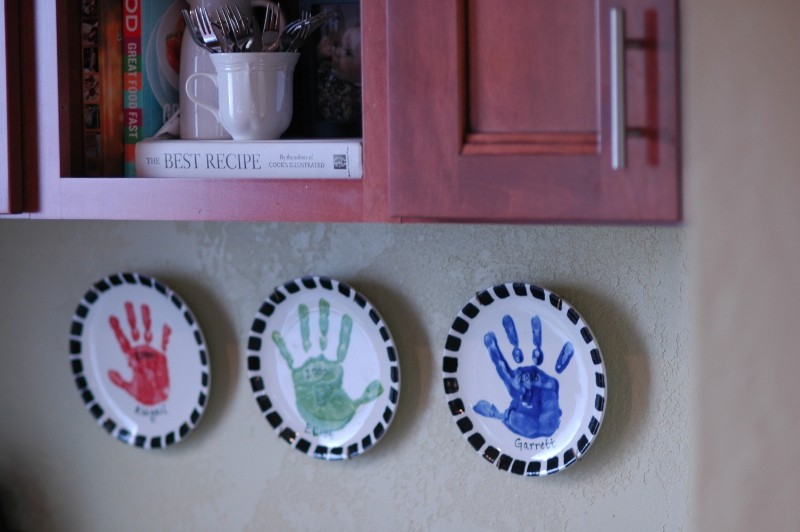 I appreciate little hints of "smallness" around my house, more and more. Like my oldest son who will be graduating this year, when he was in 1st grade.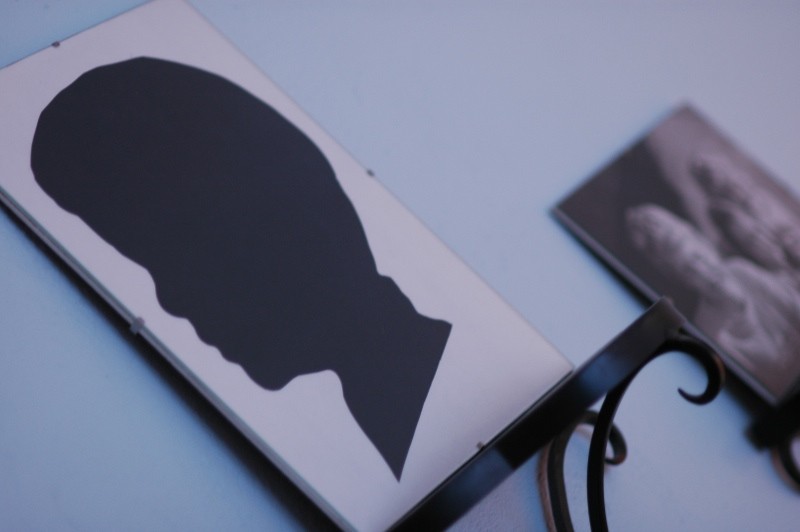 A reminder of "Daddy's" side of the sink. (Abby's creative Sculpy!)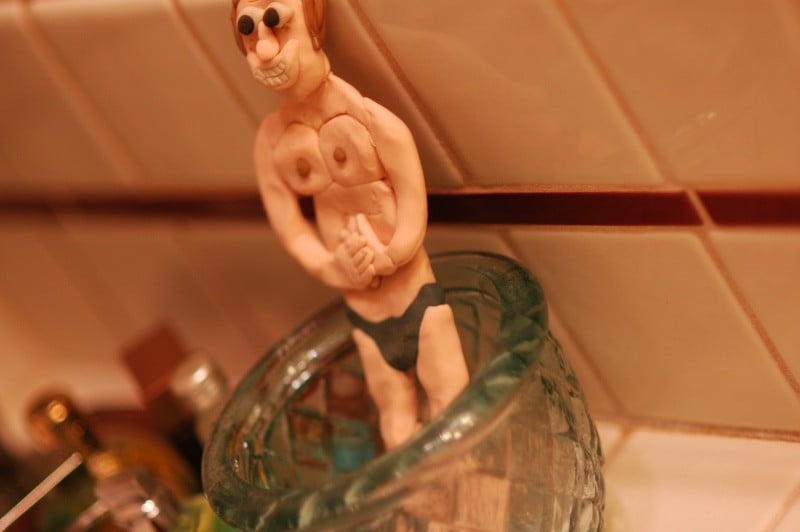 And "Mommy's" side of the sink.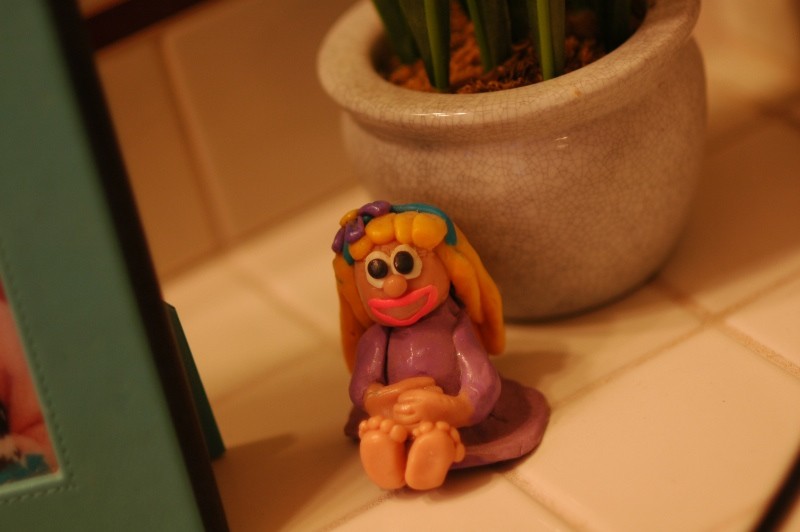 Seasonally, I like to hang their art.
Put memories in the kitchen window.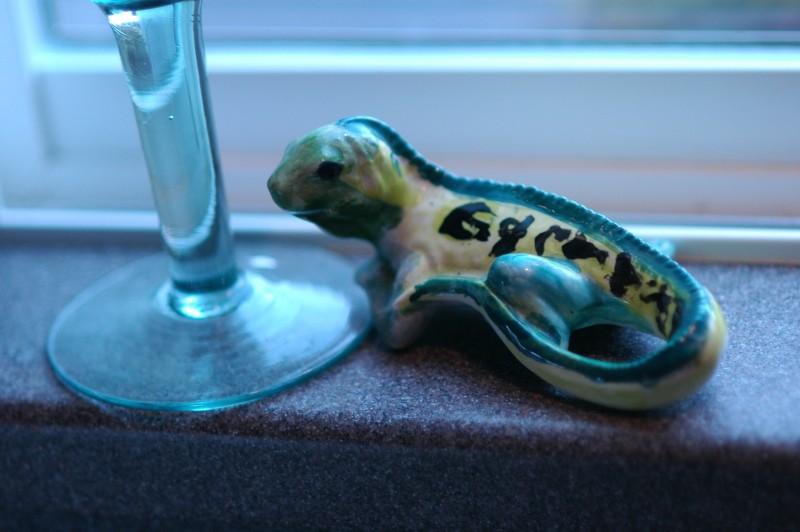 And poetry on the wall.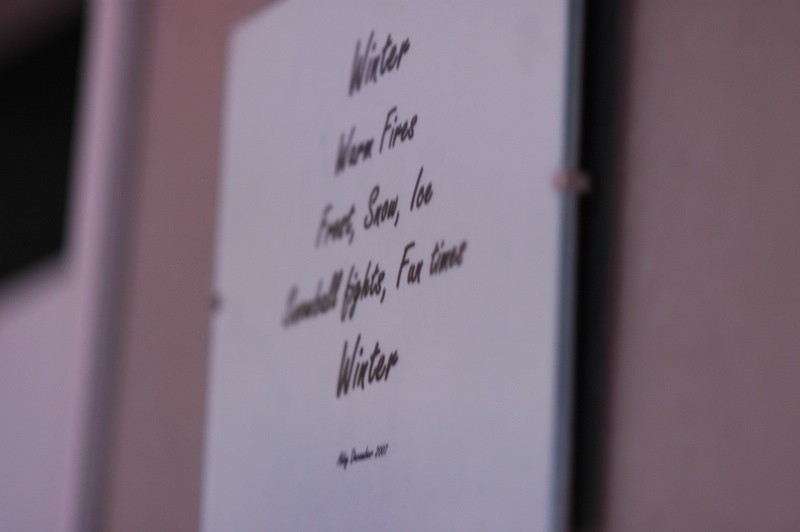 And you may remember my orange bathroom totally full of kid creativity!
All this to say, do you have plans in 2010 to preserve some of your kids' lives while they're still little? Or how did your parents preserve some of your memories?
It's true, as Ann says, the season of soul hospitality never ends!
Here's a link to some more creative ways to display your children's artwork! And please feel free to enter the PINK Apron Giveaway, even if you don't have a blog! Winner announced tomorrow! This post is linked to Inspired Room's Beautiful Friday and to Amy's Finer Things!