Anderson Seafoods $300 Giveaway!
Friends, I'm participating in this awesome giveaway today with a few of my blogging friends. Tonight we're hosting a seafood gathering in our home, which I'll post more about later, but for now – good luck if you love amazing seafood!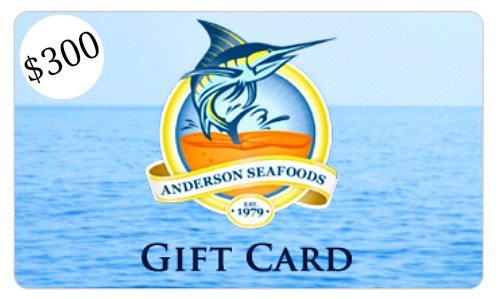 Let's celebrate the holidays early with a giveaway from Anderson Seafoods… for a $300 Gift Card to order their seafood online. I can see this being awesome for a holiday party or for Thanksgiving or Christmas Day. Or even New Year's! Wouldn't it be nice to add a little seafood to your menu?
I receive product from Anderson Seafoods now and then, and it's high quality seafood at its best. You order online, and they deliver it to you all fresh or frozen the following day. It can't get much better than that. You can view this awesome video that shows you a little bit about how they package the seafood and work with UPS to make sure the product is delivered safe and fresh.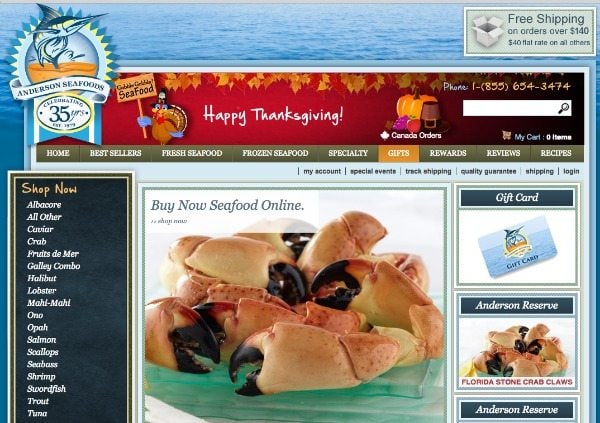 Anderson Seafoods is a 35 year old, family-owned, online source for fresh, frozen and live seafood products. They service top-notch chefs, as well as marketplaces such as Trader Joe's and Whole Foods. They deliver seafood overnight to home customers in the USA or Canada who would like to have fresh, healthy, tasty, sustainable seafood delivered directly to their front door. You can also order entrees, already prepared for you & shipping is free on orders over $140. Order one day and your seafood arrives the next day!
Here's a peek at some of the seafood they offer: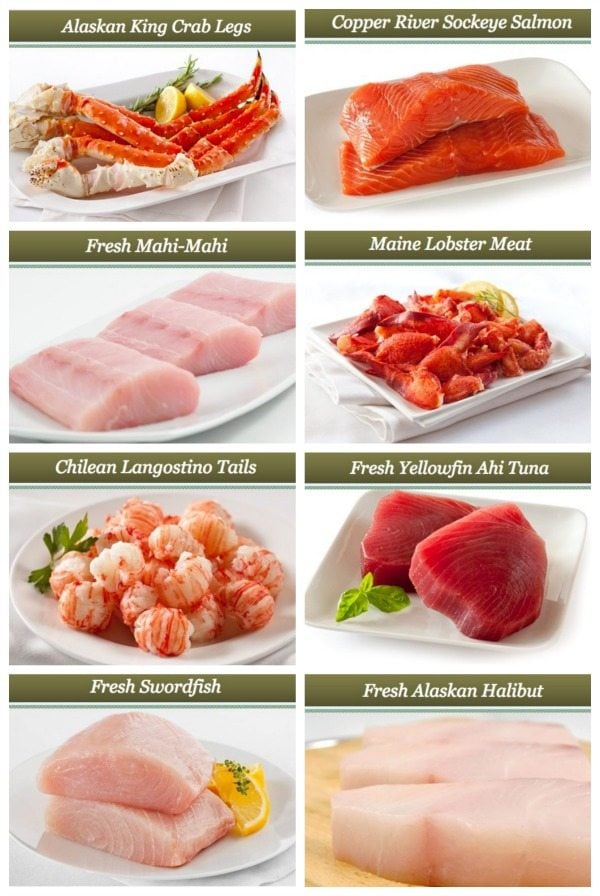 It's delivered to you perfectly packaged and iced-down for protection.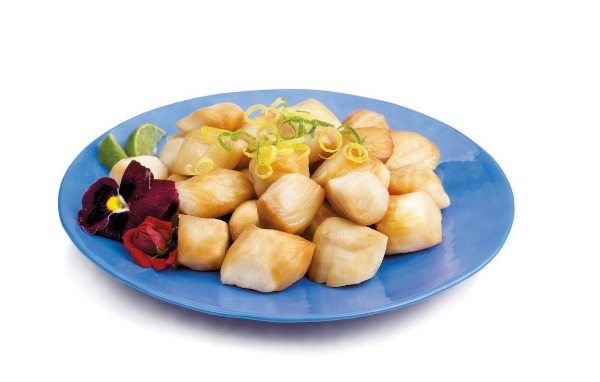 You can also order things like these Smoked Alaskan Scallops…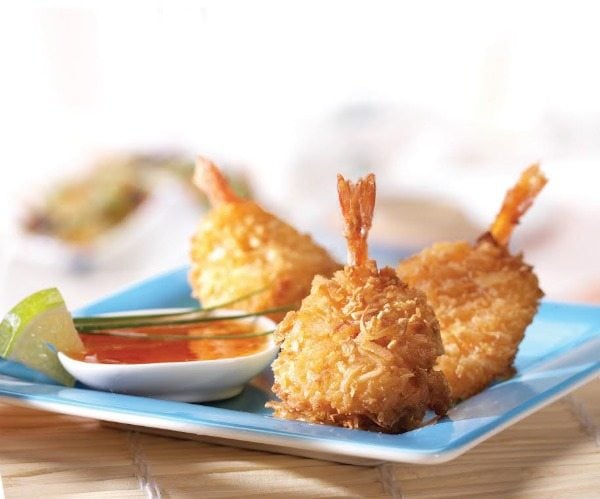 … and Coconut-Breaded Shrimp. These are easy appetizers to serve for holiday parties!
And now for the giveaway! Please use the widget below for chances to win the Anderson Seafoods $300 Gift Card (sometimes it takes a few seconds to load, so give it time).
I'm hosting this giveaway with my friends RecipeGirl, She Wears Many Hats, Noble Pig, Dine & Dish and FoodieCrush. All you have to do to enter is leave a comment on the widget. If you wish to submit additional entries, you can follow each of us on Pinterest (through the widget below):
Note: This giveaway is open to anyone with a USA or Canada mailing address and ends 11/14/14. One winner will be chosen- and that winner will receive a gift card in the amount of $300 from Anderson Seafoods. The winner will be chosen randomly via random.org and will be contacted via email. The winner will have 48 hours to respond to the email before another winner is chosen in their place. Be sure to check your junk mail! Winner will be announced on the widget just as soon as contact is made and the winner has been confirmed. This giveaway is being provided by Anderson Seafoods. GOOD LUCK!