Black & White: Kitchen Pizazz!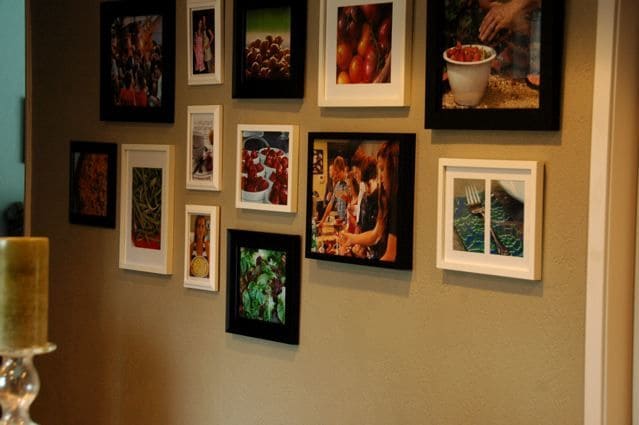 After my kitchen was finished a year ago, I had this long, empty, bare wall – just waiting for the right "look."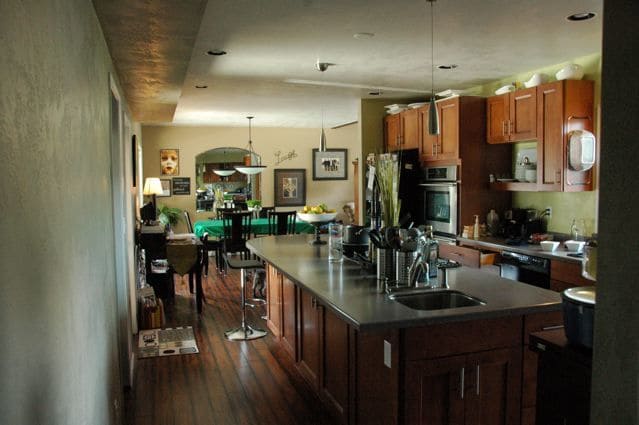 I knew at the beginning that I wanted to take photographs – some of our family and friends and some that I used in my book – and frame them on the wall. (Frameless pix in this area next to my pantry.)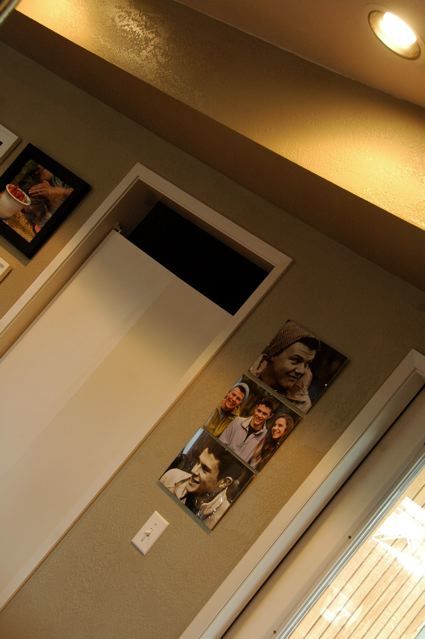 I already had black frames, and added in white.
I'm sure there will come a day that I take these photos down or replace with newer ones, but for now, I do love seeing the strawberries that we harvest every year.
The simple picture of a fork and a paper napkin, symbolizing that it's okay to use paper napkins!
Fresh green beans and sweet potatoes (recipes also found in my NEW book).
It's a good feeling when I walk down this hallway. And yes, sometimes I have to straighten the pictures if they get bumped.
But for now it's adds a bit of pizazz that feels just right, in the room where people congregate the most in our house.
Do you have room on your kitchen walls for family photographs, or what's your favorite art in the kitchen?
(Do you recognize any of these beautiful pictures from The Reluctant Entertainer?):)
Hello and welcome to my home and table!
I'm Sandy—lover of food, family, cooking, THE BIG BOARD, travel, and bringing people together. Through great recipes and connection around the table, we become better, stronger, and more courageous people. Feasting on Life is real, and every time we do it, we grow a little more. Read more...