Blog Her Food: The People, The Friendships
I wasn't going to do it. I wasn't going to post about Blog Her Food because I'm wrapped up in daily posts during this 31-Day series, which I am loving. But who says I can't post twice in a day? Thank you everyone for your thoughtful comments and advice to one another. I mentioned in one post that I have chosen to write back individually instead of right on the blog, because some comments are really personal, I feel.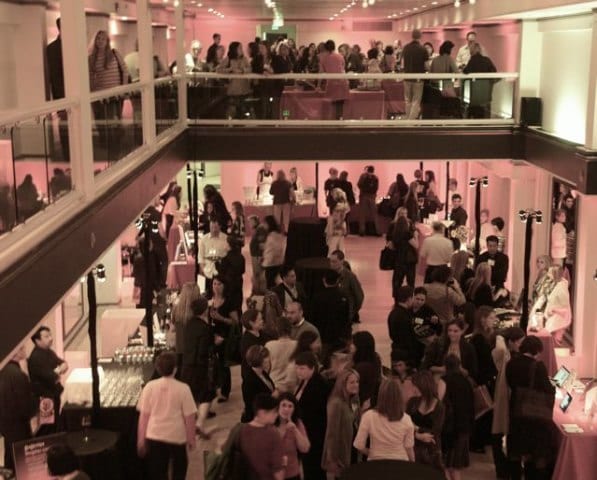 Many of you may be wanting to know what Blog Her Food is all about. And for a full amazing recap, take the time to read The Italian Dish's post. Anyway, this last weekend I went to San Francisco to be a part of an incredible conference, and it had to do with food and blogging. Amazing speakers, some I have read for years like Gluten Free Girl (even though no one in my family is gluten free), and Molly from Orangette (I remember when she got her first book deal), and then the lovely The Pioneer Woman, Ree Drummond, who is as gracious, funny and beautiful in person as she is on her blog (and everybody knows about her fabulous book). I got to briefly talk to her twice, although the last time I fumbled over my words and the string of my SWAG bag ticket got caught around her button, and we couldn't get untangled. Now that was embarrassing.
My favorite track of speakers for this event was the writing track. I'm definitely more inspired when I read personal stories. People relate to stories. We like to read stories because it's how we learn about each other's lives, and we are inspired. Stories are how we understand the world. Good stories that are funny (like The Pioneer Woman) draw us in, and make us relatable. They draw us right into the experience … it is an emotional tug.
I tend to write more about the relational side of food, you know, what happens after you cook the food, what goes on around the table, what was the feel of the night, or the smell, and then I often show my messy kitchen in the pictures. I'm not afraid to debunk "perfect" and encourage others down the path of genuine authenticity.
I've attended quite a few blogging conferences now, and my favorite part is coming home with new and deeper friendships. It's kinda like food. It's fun to cook and take the pictures of what you are cooking, but to me, it's all about what happens as you devour the food and who enjoys it with you. These friendships do not end at the conference. They carry on into true sisterhood.
Blogging has changed my life, for sure. And now I am going to introduce to you these wonderful ladies, one in particular who wrote a dynamic post today. (Sheila, Strawberry Cake; me; Wendy, Wenderly; Kristen, Dine and Dish; Robyn, Add a Pinch; Amy, She Wears Many Hats – and then below, the lovely Carrie from La Pomme de Portland, another Oregonian!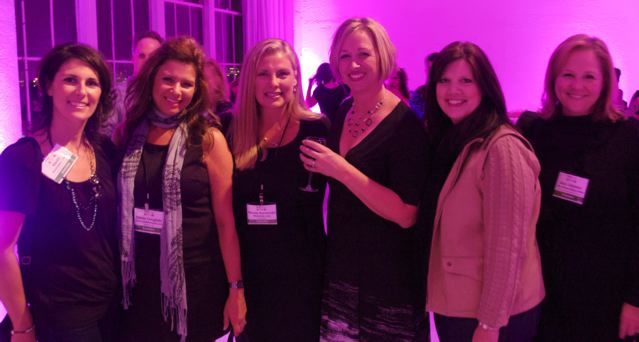 You can see, we're having fun at the closing evening party, here. (Thank you, HP!)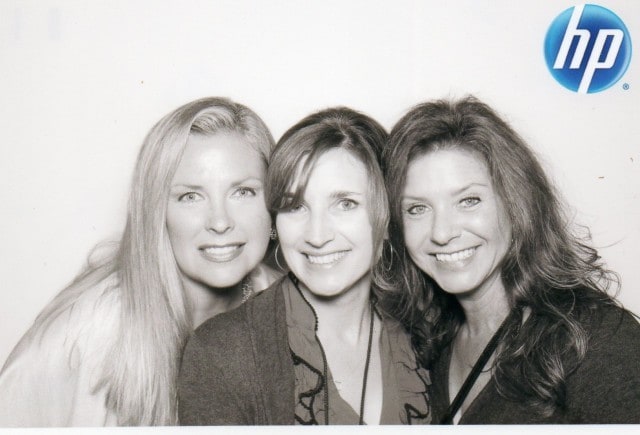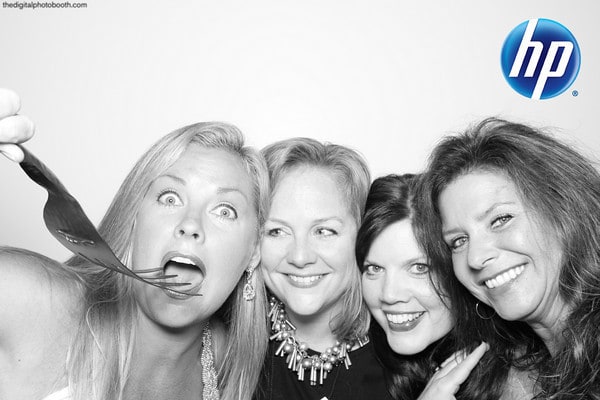 We came home with so many food items, I can't even tell you, but one item my husband snagged right away from my bag was the Creminelli Wild Boar. I was exhausted after being gone for 4 days so he went to the garden and picked these beauties.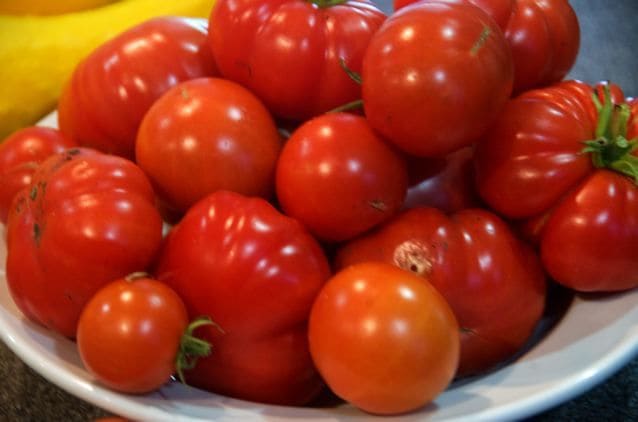 And some of our last zucchini and fresh basil from the garden. And then he made me a plate of this …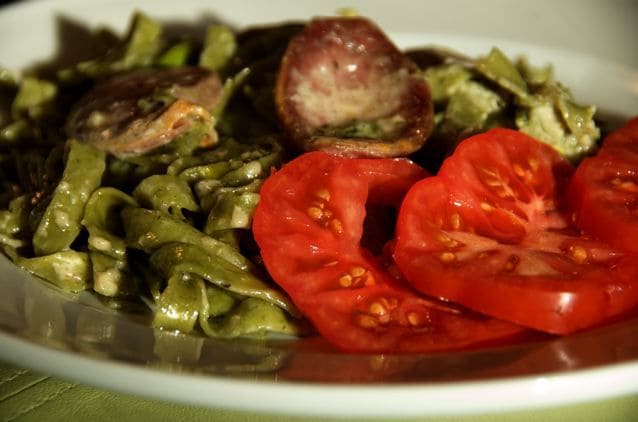 Thanks for taking a break for my 31-Days series, and reading about Blog Her Foods for a few minutes. Now back to 31-Days … my post tomorrow is Day 15. Last Minute: Paper Napkins Work! Will you join me?
Hello and welcome to my home and table!
I'm Sandy—lover of food, family, cooking, THE BIG BOARD, travel, and bringing people together. Through great recipes and connection around the table, we become better, stronger, and more courageous people. Feasting on Life is real, and every time we do it, we grow a little more. Read more...