Coca-Cola Big Game Ad $100 #Giveaway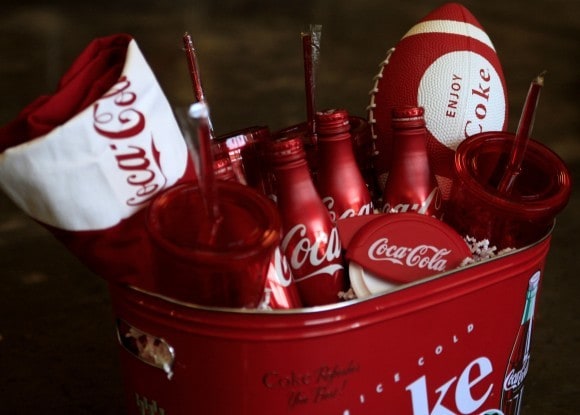 When I think of the Super Bowl, a few things come to mind besides the actual game, drinks and food!
That would be the commercials!
This year, our family is rooting for the 49ers.
Go 49ers!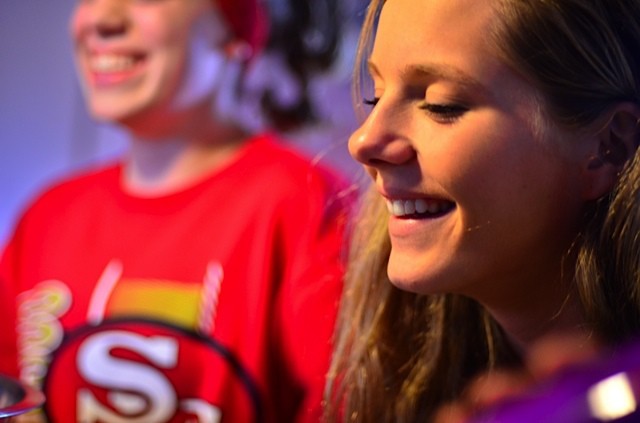 During the Big Game this Sunday, Coca-Cola will be debuting a 60-second commercial called "The Mirage". Of course, since it's the Super Bowl, you can expect this will be no ordinary commercial.
This is when all the kids and women join the men and everyone watches the fabulous commercials. :)
In the ad, you will meet three bands of characters: a band of Cowboys, a gang of "Badlanders" and a pack of Vegas-style Showgirls.  All three of them are racing towards a bottle of Coca-Cola.
Check out the video below:
So what's cool about this commercial is that who wins this race is up to YOU!
From now until February 3rd, you can vote for the faction you want to win the race. Then to add some more excitement, you can even sabotage the other teams to slow down their progress. It will be fun!
Through their votes, the fans will determine how it all unfolds and which group will win the prized bottle of Coca-Cola.
You will be able to see the final outcome during one of three 30 second ads that will air on TV following the final whistle of the Big Game. This is a first for the Coca-Cola company!
Vote for your favourite faction to win on CokeChase.com today until February 3rd as well as commit acts of sabotage against the other factions.
So, who am I rooting for in the video? The Showgirls! All the way!
You can watch updates in real-time about each team's progress on Coca-Cola's Facebook, Twitter and YouTube.
Plus there will be more about these fun characters on Tumblr and Instagram. And as an added perk for following along, after the winner has been crowned, you will be able to watch the two alternate endings from the teams that didn't win. In addition, share with your friends which side you are rooting for on Twitter.
Tweet about your faves with the hashtags: #CokeShowgirls,#CokeCowboys or #CokeBadlanders. Make sure you tweet on game day with the hashtag and @CocaCola so you can receive a response from the team and get the link to a sabotage page on CokeChase.com
Giveaway
One LUCKY (US) reader is going to win this awesome prize package ($100 value) from Coca-Cola that includes:
-Domino's gift card/coupons valued at $50
-8" Coca-Cola football
-Pizza cutter
-Galvanized party tub
-Coca-Cola t-shirt
-Four Coca-Cola 16 oz. cups with straws
How to Enter
After watching the video, who will you be voting for? Will it be the Vegas-style Showgirls (hint hint!), band of Cowboys or gang of Badlanders? Simply leave me a comment below letting me know which group you want to win!
Extra Entries Available
After you have completed the first entry, you are eligible for the following additional entries. Make sure you leave a separate comment for each entry. Each counts as one extra entry.
Subscribe to Reluctant Entertainer by reader or email.
Follow Reluctant Entertainer (Sandy Coughlin) on Pinterest.
Add Sandy Coughlin on Google+.
"Like" Reluctant Entertainer and Coca-Cola on Facebook.
Follow @SandyCoughlinRE and @CocaCola on Twitter AND Tweet about the giveaway. Leave the URL to the Tweet in your comment. You can tweet:
#Win a @CocaCola Superbowl Prize Pack from @sandycoughlinRE — $100 Value! #giveaway http://bit.ly/Wotwht
Head on over to CokeChase.com to get in on the action and vote! May the best team win!Giveaway on RE ends Thursday 1/31/13 at 11:59 pm. Winner will be announced on Friday, 2/1/13, on Reluctant Entertainer Facebook page!
The prizes for this giveaway were furnished by The Coca-Cola Company, and The Coca-Cola Company provided promotional consideration for my participation in this program; however, Reluctant Entertainer is fully responsible for this giveaway. As always, all opinions expressed in the post are my own and not those of The Coca-Cola Company.
The winners to the 3 Harry & David Red Velvet Cakes are: Laura and Kim (no blogs) and Bella. Congrats, Ladies! Happy Early Valentine's Day!