Day 19. Scope out the House: Are You Over-the-Top?
Thank you for joining me in this 31-days to Stress-Free Entertaining series. And for all of your encouraging comments! Yesterday I posted a cool giveaway on RE, and today, it's still not too late to enter. Tomorrow I'll post the winner!
It's time to start thinking ahead to when your guests arrive.

What will your house look like? What are their first impressions, and do these impressions even matter? Again, I write about this in my new book, The Reluctant Entertainer, on overcoming "perfect" and settling in to "good enough." Melissa from The Inspired Room (another 31-Day sister), shares a very meaningful post on this subject. Melissa says,
I have seasons when I make myself declare my home is "good enough," even if it is just good enough for now. I use those regular self-imposed times of "no time consuming improvements" to help myself focus on other priorities in life. – Melissa Michaels
In getting ready for a dinner party, I think it's good to think about our house when inviting others in. But that does not mean we have to go overboard …
– Remember it does not have to be perfect
– Always have one clean bathroom for the guests
– Scope out the area where people will gather and make sure it's tidied up
– Know that our friends are coming to see us, and not our houses
I remember years ago when I was way too detail-oriented and over-the-top in cleaning my house for guests to arrive. I'd dust everything. As a kid, even though my Mom was not a perfectionist, we'd have to rake our shag carpets. Did you ever rake your shag carpets as a kid?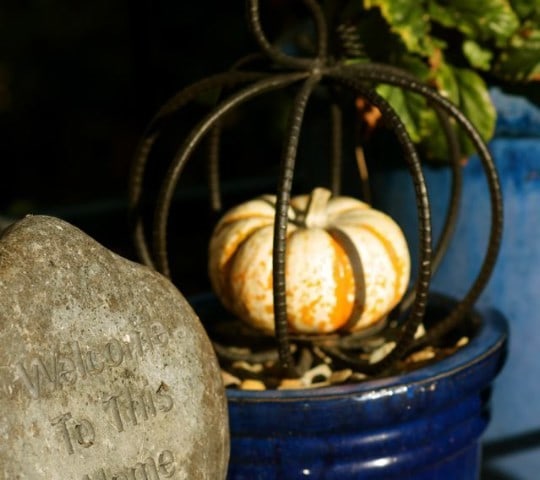 Sometimes I use "detail and cleaning" as an excuse to get done what I probably should have gotten done 2 weeks prior, if that makes sense. In other words, having guests over helps motivate me to clean and tidy up.
But please, do not stress about your house. Do not make your family miserable, either. It's not worth it. Life is too short. We have too much to learn from one another, and for our family, this has happened over the years around the dinner table.
The dinner table is where life happens, much of the time.
Do you stress that your house is not good enough to have guests over? Or are you a little over-the-top when it comes to having it clean or perfect?

There is a whole chapter on perfectionism in my new book that will rock your world!
Don't forget to join the other 31-Day bloggers …
Chatting at the Sky, Nesting Place, Balancing Beauty and Bedlam, My First Kitchen, Life With My 3 Boybarians, Remodeling This Life, The Inspired Room
Hello and welcome to my home and table!
I'm Sandy—lover of food, family, cooking, THE BIG BOARD, travel, and bringing people together. Through great recipes and connection around the table, we become better, stronger, and more courageous people. Feasting on Life is real, and every time we do it, we grow a little more. Read more...