Day 27. The Conversation: Sweet and Savory!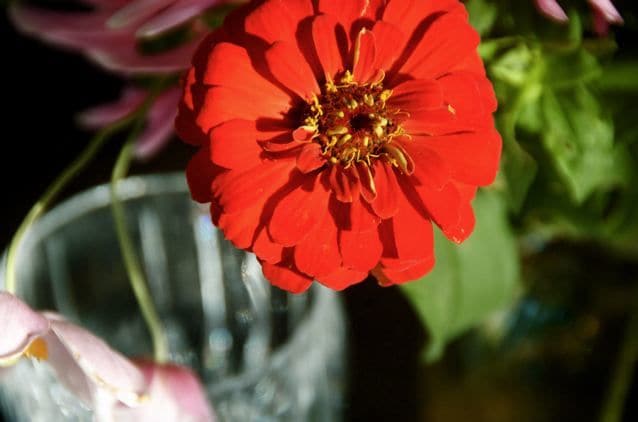 Conversation is important when entertaining. The other night we hosted a dinner party and my husband and I planned ahead the discussions that we would have around the table. We put love and thought into our guests, wanting to include everyone.
A reader recently asked:
Could you share your thoughts on dinner party conversation…how to set the mood, how to include everyone, some ice-breakers perhaps, how to make everyone feel relaxed…what to do when there is a silence.. :) Especially with people whom you are not very close.
I have a whole chapter in my book, The Reluctant Entertainer, that explores conversation and answers most of these questions. Of almost 20 years of entertaining, I have learned the benefits of thinking about our "words" and the pitfalls of not being aware or taking charge of the direction of the conversation.
Eating and drinking and sharing our lives with one another are intimate acts. It's very hard to have conversation and share a meal with someone that you are at odds with, which could be a whole other blog post. (Or two blog posts. Or maybe three).
One thing that is important with conversation, especially when you are entertaining several couples or even a large crowd, is to make everyone feel special and to include everyone at the table. That is why we use "conversation starters" with our dinner parties.
Here's a fun question to try around your table: What's your middle name and how did you get it?
We have been blessed with many friendships over the years. And I can say that most of these friendships were forged and fostered around our dining table.
It's what we call fellowship and it's rich and sweet.
Do you struggle with conversation or does it come easily to you?
Join my 31-Day friends …
Chatting at the Sky, Nesting Place, Balancing Beauty and Bedlam, My First Kitchen, Life With My 3 Boybarians, Remodeling This Life, The Inspired Room
Hello and welcome to my home and table!
I'm Sandy—lover of food, family, cooking, THE BIG BOARD, travel, and bringing people together. Through great recipes and connection around the table, we become better, stronger, and more courageous people. Feasting on Life is real, and every time we do it, we grow a little more. Read more...