Dine it Forward – KitchenAid 7-Qt Stand Mixer Giveaway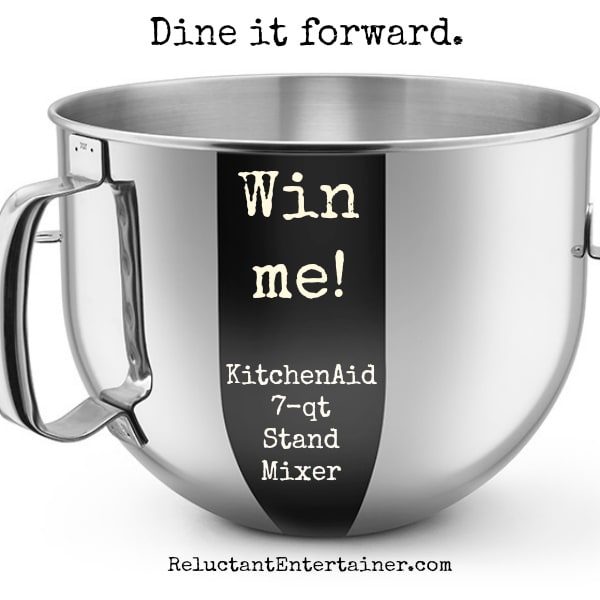 Happy 4th of July week, friends. Today I'm giving away a 7-quart KitchenAid Stand Mixer to celebrate summer, and to inspire you to get into your kitchens to whip up some delicious recipes for your family and friends!
What exactly does "dine it forward" mean? Keep on reading …
KitchenAid blog.
Join me over at The Kitchenthusiast today, where I'm sharing my favorite summer entertaining tips on setting a summer table! Head over and say "hi" to the KitchenAid folks!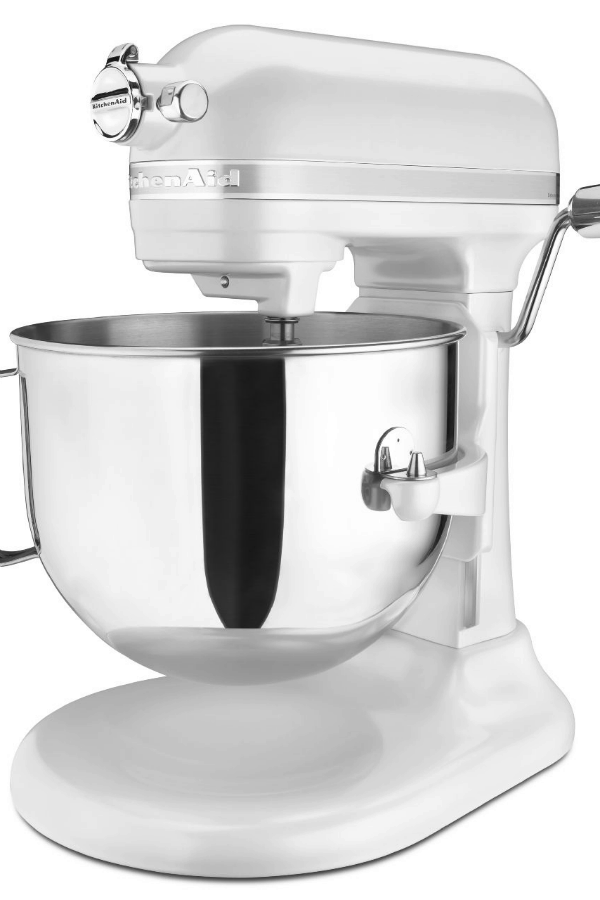 Best kitchen investment.
Today's KitchenAid® Pro Line® Series 7-Qt Bowl Lift Stand Mixer that we are giving away, is the backbone of KA mixers, giving you YEARS of dependable mixing, which to me says you can pass this baby down to your kids and grandkids!
I use all three of my attachments that come with it: The Powerknead™ Spiral Dough Hook, the Flat Beater, and the Stainless Steel Wire Whip. I also love that you can mix dough for up to 14 dozen cookies! (Have you tried my Ultimate Chocolate Chip Cookie Dough recipe?! It's the perfect example of "dine it forward.")
Getting a stand mixer is not only one of the best investments for your kitchen as far as durability, efficiency, and longevity of a small appliance, but you're also investing in your family and friends.
4 spectacular colors.
Here's the gorgeous colors that you can choose from, if you're the lucky winner today:
-Candy Apple Red
-Frosted Pearl White
-Medallion Silver
-Onyx Black
Dine it forward.
When you cook for others, I like to call it "Dine it Foward."
You bake, cook, and give back to others through love and food.
Answer to win:
Here's your chance – just answer this question and follow the rafflecopter if you want more chances to win! Good luck!
When you think of dining it forward, what's your favorite "mixer recipe" to share with others?
US residents only, contest ends 7/7/14 at 11:59 PM PT.
KitchenAid sponsored this post today, providing the giveaway item to the winner. As always, all opinions are my own. I use my KitchenAid almost daily and am a firm believer in their product!