Fishing 101: Oregon Salmon Memories!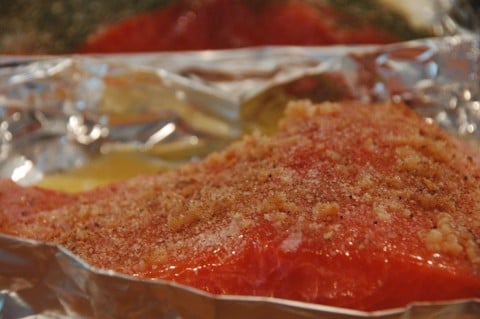 When Grandpa asked the boys to come along on a fishing trip, he knew exactly what he was doing. He was setting my sons up for fishing success, and also creating memories that would last a lifetime.
These were the results.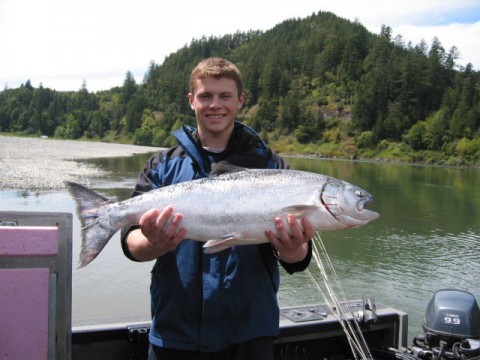 Rogue River Spring Chinook Salmon!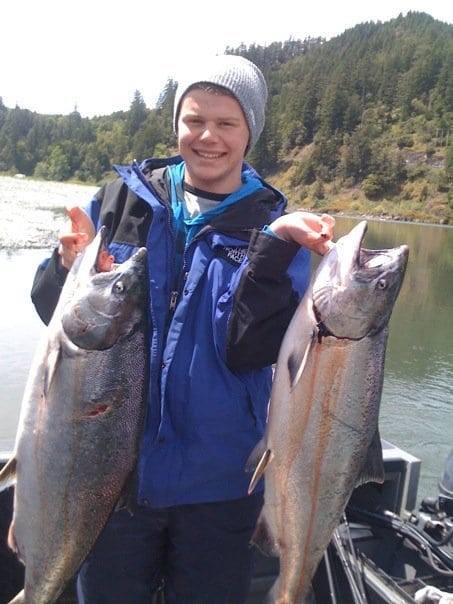 And then when the fish came home, filleted and ready to be eaten, we've enjoyed many meals.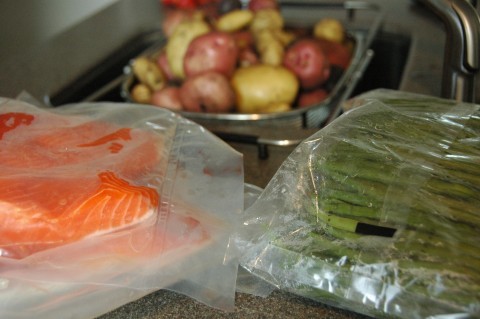 Our favorite way is to BBQ.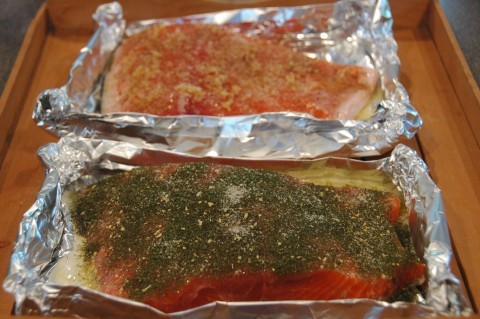 Take 3 pieces of foil and make your own tray.
Prepare the salmon.
Grill and devour.
After this meal a few weeks ago, when the fish platter came back into the kitchen after being outside, it looked like this.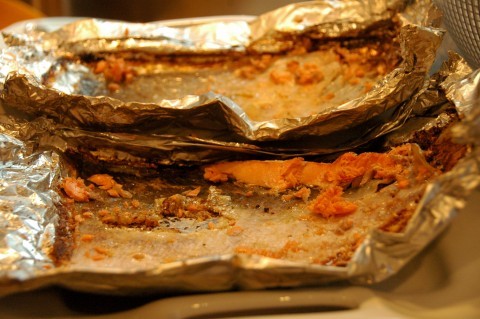 I so appreciate how memories can be made around food. Of course there was not a dull moment around the table that night as the boys shared more "fishing stories."
Blessings of family and food go hand in hand!
Do you like cooking salmon or do you shy away from it?
Hello and welcome to my home and table!
I'm Sandy—lover of food, family, cooking, THE BIG BOARD, travel, and bringing people together. Through great recipes and connection around the table, we become better, stronger, and more courageous people. Feasting on Life is real, and every time we do it, we grow a little more. Read more...