Garden Tomatoes & Ground Cherries: Easy & Tasty Appetizer
One of the easiest salads or appetizers to make in the summertime, using up the garden tomatoes as they ripen, is to just slice them up and serve on a plate! And then garnish with tasty, sweet ground cherries.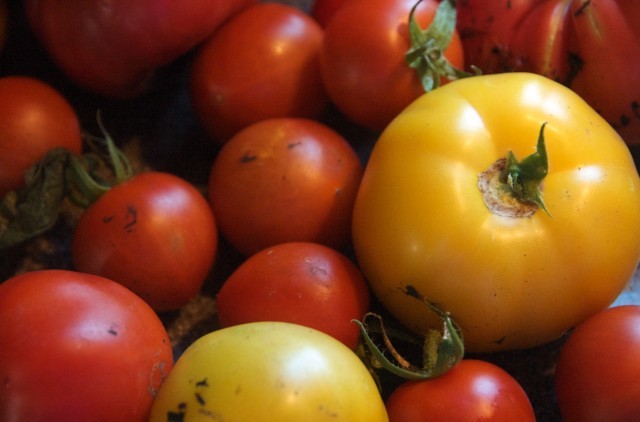 Yes, I love Caprese Salad (tomatoes, mozzarella and basil), but sometimes I just don't have fresh mozzarella cheese in my fridge.
How to make this appetizer?
Slice tomatoes and lay on a platter.
Sprinkle with sea salt, white pepper, and we used California Cayenne Pepper.
Splash with a bit of Rice Vinegar.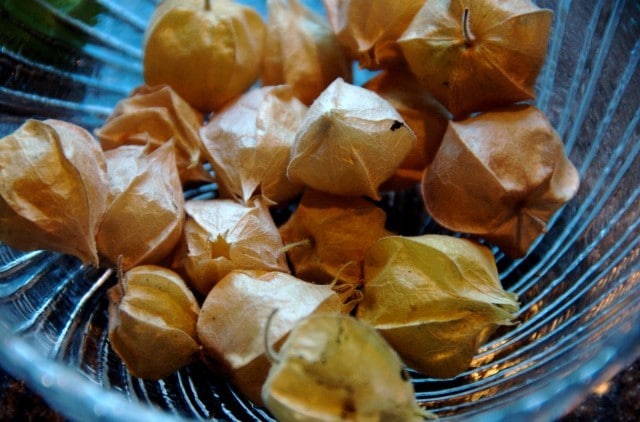 Peel ground cherries, removing the outer paper-husk, and cut in half.
Slice thin strips of fresh basil to garnish and add a fresh summery taste.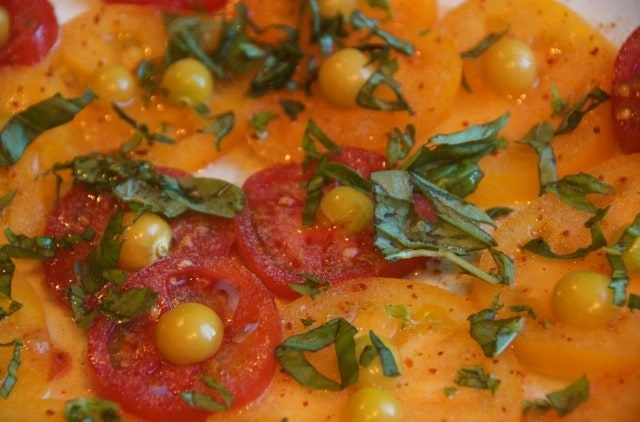 And then serve!
I really want to make jam with our ground cherries, but we don't have enough in our garden. Doesn't that sound delicious?
What's your favorite, easy summertime salad using tomatoes?

The Hip Hostess is giving away a copy of The Reluctant Entertainer at her place today.
Stunning tablescapes, beautiful buffets, dazzling desserts and to die for florals, are all come to mind when we hear the word: entertaining or party or hostess. We've all seen the pictures, in magazines, on TV and blogs. It's all so lovely, so elegant and so impressive. But unless you're Martha or an event planner, it's also probably perfectly unattainable. READ MORE … here.
Hello and welcome to my home and table!
I'm Sandy—lover of food, family, cooking, THE BIG BOARD, travel, and bringing people together. Through great recipes and connection around the table, we become better, stronger, and more courageous people. Feasting on Life is real, and every time we do it, we grow a little more. Read more...