Harry & David's XOX Chocolate Dipped Strawberries Giveaway!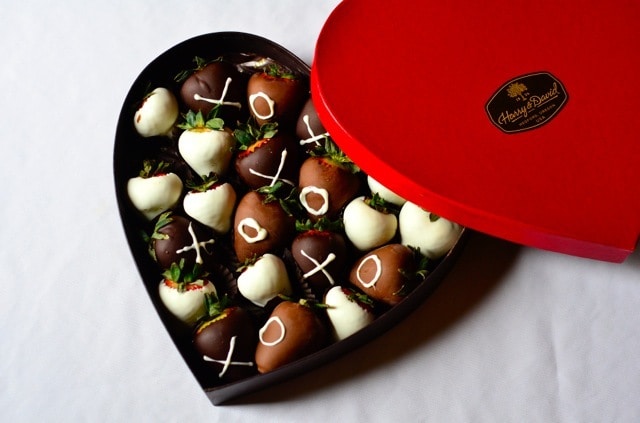 It's time to start thinking about a special Valentine's Day party, or how about a brunch for 2?
Whether it be with friends, or that special person in your life, I love how Valentine's Day gives us the excuse to do something fun and creative!
Tips on Brunch for 2.
Harry and David sent me these beautiful XOX Chocolate Covered Strawberries (please head on over to their blog to read the rest of the story), so I got creative and cooked up a brunch for my sweetie and me.
Your turn to WIN.
Now it's your chance to win a box of these delciious XOX Chocolate Dipped Strawberries!
Take a peek at Harry & David's site and tell us what gift you'd want to send to your sweetie for Valentine's Day?
You can also see a variety of their gifts, here. Sweet!
Follow the Rafflecopter rules. Easy, peasy!
XOX from me to you!
Haryry & David sent me a box of these delicious XOX Chocolate Covered Strawberries, but as always; all opinions are my own.
If you're looking for more delicious recipes, you'll find them, here.