Heart-felt Thank You Notes: Are they a Lost Art?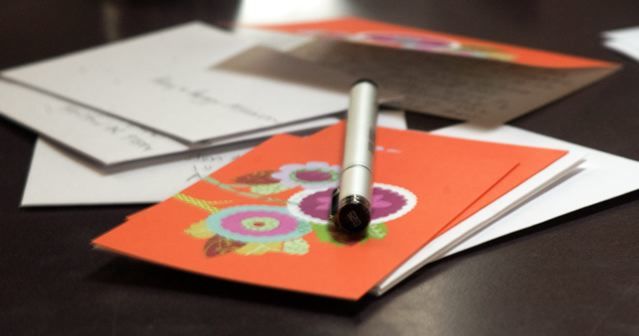 I've realized that this last few weeks our family has really been blessed. I have to admit, I have not had to do a lot of cooking because we've been asked out on several occasions. And the part I love is that for most events, our family of 5 was invited. Our family unit is changing here in a week as our son goes off to college, so I think our friends have had that life change in mind.
As I sat down today to write out my thank you notes, I decided to make a post out of it, because I feel that written notes are often a lost art now. It's a part of hospitality that gets swallowed up in text messaging, emails, and phone calls. Not that recipients are not grateful, it's just a loss of personableness.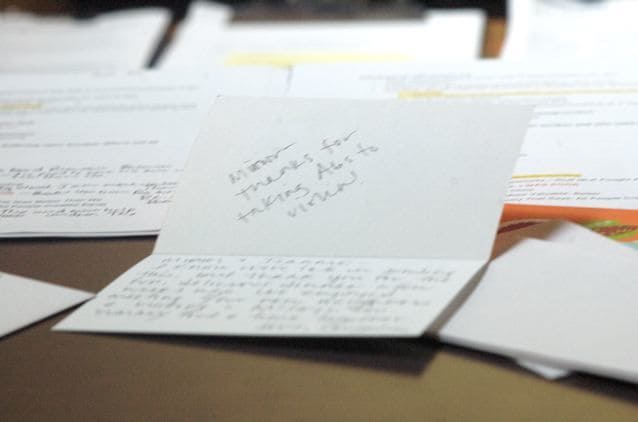 So with great intentions and heartfelt thanks, I set out to write 6 great thank you notes and wanted to share my tips:
Start with the date and salutation
Send your note within two weeks of receiving the gift/invitation.

Say thanks right away
Be specific about why you are writing the note. If you're thanking someone for a monetary gift, refer to their generosity, and you don't have to mention the amount.

Compliment the kind gesture
Don't be afraid to be really generous with your words. Everyone loves a compliment, and make it heartfelt.

Think about the future
Anticipate another get-together, or if you're writing about a gift, be sure to tell them how you plan to use it.

Finish with sincerity
Reiterate your gratitude, then close your words on an intimate note, signing your name(s).

Read it through one more time and pop it in the mailbox!
Okay, now a time for honesty.
Do you write handwritten thank you notes?
Hello and welcome to my home and table!
I'm Sandy—lover of food, family, cooking, THE BIG BOARD, travel, and bringing people together. Through great recipes and connection around the table, we become better, stronger, and more courageous people. Feasting on Life is real, and every time we do it, we grow a little more. Read more...