How to Cook a Large Houseboat Meal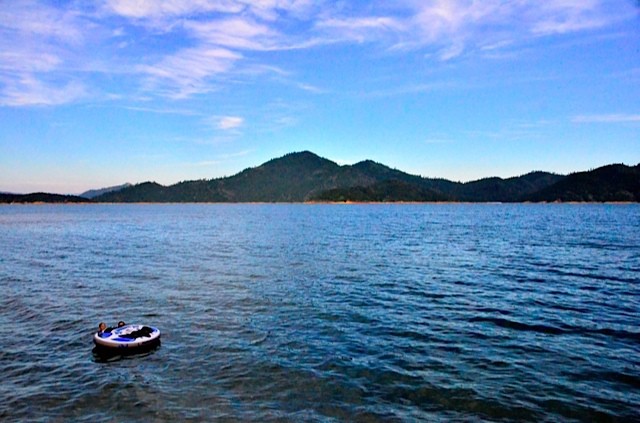 I really believe in the saying, if you cook, they will come. That's exactly what happened when we went houseboating on Shasta Lake this summer with our good friends.
We absolutely fell in love with their 70s houseboat.
All the special things that say "70s" made me really smile. Like the really cool wallpaper in the kitchen.
To me, mushrooms say 70s all the way. My mom's kitchen wallpaper was gold, green, and brown mushrooms, with a big chunky mushroom cookie jar sitting on the counter. Her towels, potholders, and even the sugar jar was a mushroom! Good memories of my mom and of my growing up years.
When it was time to eat, the bell was rung.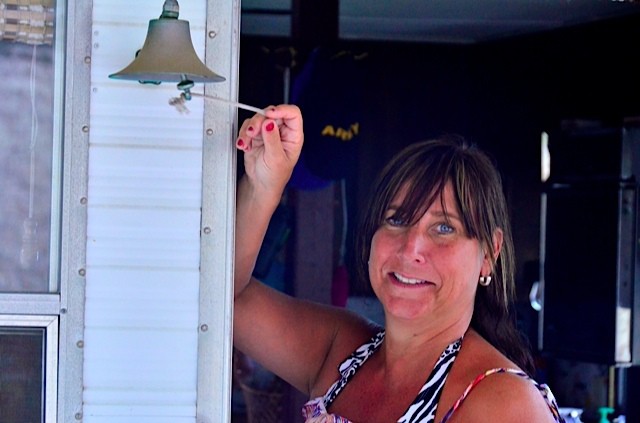 The kids came quickly. They knew the food would be incredible. By the way, don't you think that food just tastes better in the outdoors?
Even though there were last minute guests, our hosts were not caught off guard. They had plenty of food for all 17 of us, the secret being that they were well-prepared and they kept the menu simple.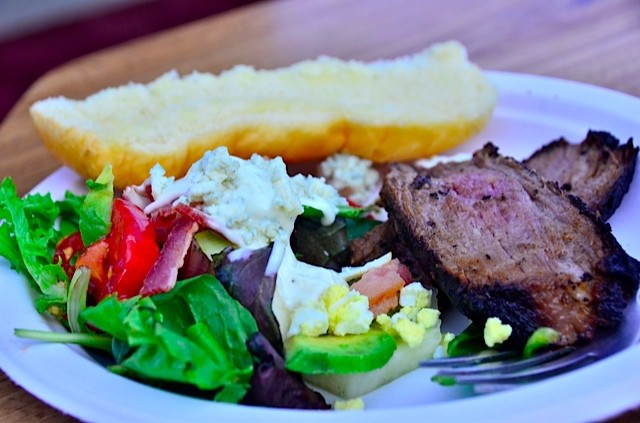 How to Cook a Large Houseboat Meal
1. Lots of meat on the grill, making sure it's already marinated.
2. Make a big salad, using the build-your-own salad technique, with lots of side ingredients.
3. Bread is easy; butter and toast it on the grill.
4. Boil pots of water and throw in the corn (or you can leave the husks on and grill the corn).
5. Who needs dessert when you have s'mores by the fire?
And campfire talk … It's great to talk to teens and ask about their favorite movies, or even a question like this: "If you knew you couldn't fail, what would you do?"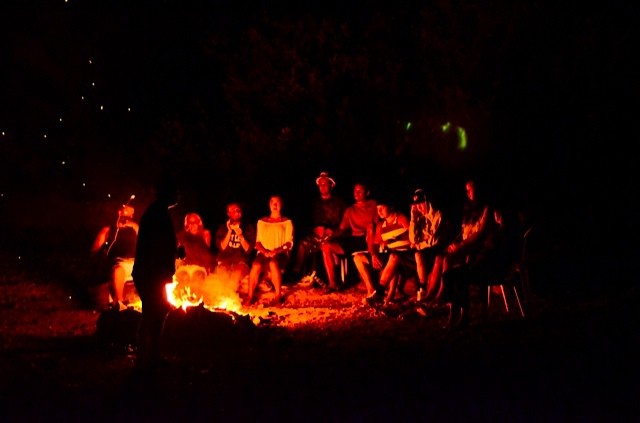 Good food, friends, fire and water fun.
Our hosts were so hospitable, even with last minute guests arriving, they made our experience on the Driftin' Dream a favorite summertime memory.
What's your favorite "dinner" to cook in the outdoors?
(Speaking of the outdoors, don't forget the $100 REI giveaway going on right here on RE! Enter to win! Our family loves this store.)
Hello and welcome to my home and table!
I'm Sandy—lover of food, family, cooking, THE BIG BOARD, travel, and bringing people together. Through great recipes and connection around the table, we become better, stronger, and more courageous people. Feasting on Life is real, and every time we do it, we grow a little more. Read more...