How to Decorate with Lemon Cypress Trees
After Christmas we hosted a small gathering in our home for our daughter, who's headed to Carnegie Hall in 2012 with a group that she plays violin with. It's an exciting time for our family!
I've already been in the entertaining mode, but since Christmas was passed, I wanted to add an element of freshness and greenery.
I fell in love with the lemon cypress plants at our local grocery store and the price was right to have them inside, decorated, and then be able to plant them outside in larger pots in a few months.
To get ready for about 25 people in our home, I pulled out the white dishes that I'd be using for the spread.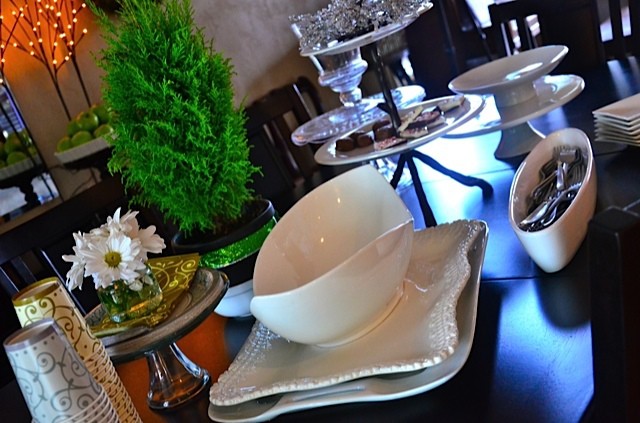 Paper napkins and plates from the Dollar Store.
I added green ribbon to the plants and placed them in a white dish (since I will be planting these in our courtyard, I did not want to buy pots for the plants, an additional expense.)
Placed them around the house.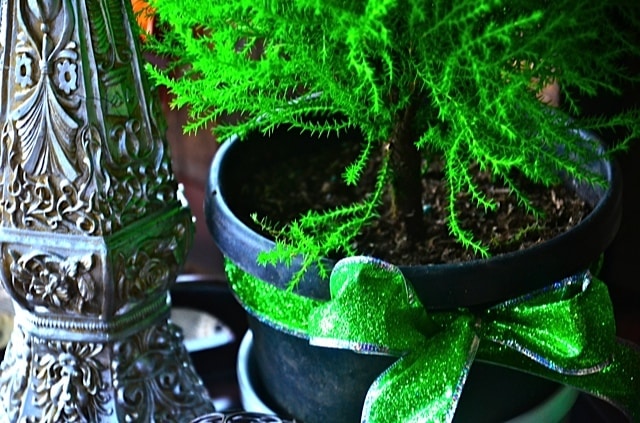 Used pictures of old-violin-days.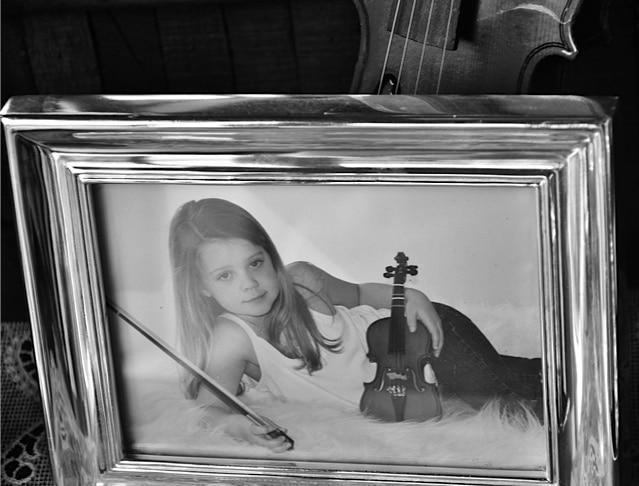 We brought out our daughter's first violin that she started playing at age 4.
A memorable night, we were grateful for the gift of music, old and new friends, and the effort our daughter put into her concert.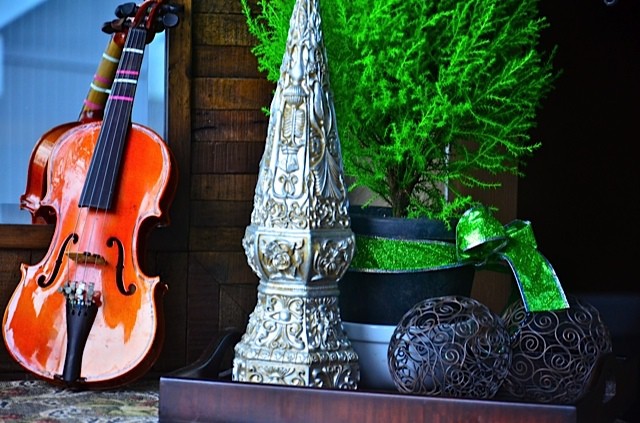 How to care for lemon cypress trees
From what we've been told, these pretty little plants need a TON of water. But I took some info from the web on how to take care of them if you want to read up on them before you purchase them. They are so bright and cheery and really fun to decorate with!
Indoors
Keep your lemon cypress tree near a window where light is plentiful. During colder months, consider using a light box to give it light. Keep the soil moist, especially during the winter. According to Indoorplantcare.com, new lemon cypress owners often make the mistake of watering their trees using only tap water. The lemon cypress needs water with properly measured fertilizer for nutrition.
Outdoors
Lemon cypress trees are accustomed to a fair amount of heat. About 68 degrees is best. Caring for a lemon cypress outdoors requires maintaining a frequent watering schedule and ensuring that the tree is properly fed and trimmed. Indoorplantcare.com suggests planting lemon cypress in a somewhat acidic mixture of compost. Adding a little clay or sand to already fertile soil will keep your lemon cypress growing year after year.
Are your Christmas decorations down, and how do you plan to refresh things up this month?
Hello and welcome to my home and table!
I'm Sandy—lover of food, family, cooking, THE BIG BOARD, travel, and bringing people together. Through great recipes and connection around the table, we become better, stronger, and more courageous people. Feasting on Life is real, and every time we do it, we grow a little more. Read more...