Imparting Grace and Are You Going to Blissdom?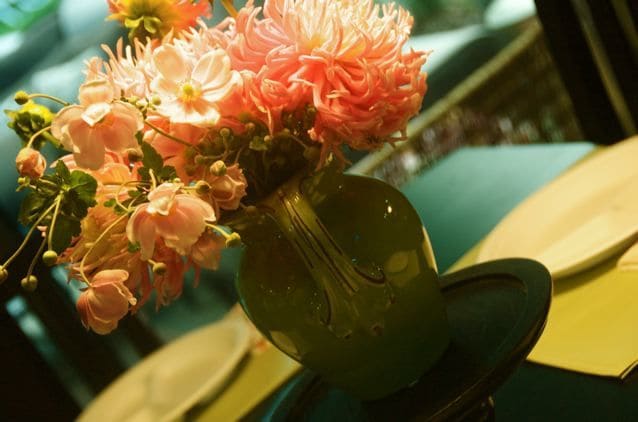 Meet my guest today, Richella, from Imparting Grace. I'm so happy that we get to meet for the very first time in Nashville next week at the Blissdom conference.
A little bit about Blissdom …
Some of my most favorite blogging friends (I won't even try to name them because I'd surely leave someone out!) that I've met and have forged long-time relationships with (3 years is a long time, right? I mean, that's 1000+ days!) will also be at Blissdom. One in particular is Robin, who authors Pensieve, and together we get to be Tribe Leaders for "Lifestyle" bloggers. Happy Dance!! You can read Robin's post about it, here.

The organizers of Blissdom have created 20 Tribes/Niches with a host of Community Leaders to act as the go-to people within each group this year, which is a brilliant and thoughtful addition to the conference. It's designed to encourage and to mentor relationships among bloggers before, during and after the conference. It's a place to exchange biz cards, Twitter handles, chat and … forge new friendships! I love meeting new people!

So what is a "Lifestyle Blogger?" Robin and I have come to the conclusion that if you blog about family, faith, marriage, parenting, entertaining and hospitality, or even your personal interests (for me, one would be Balcony Girls)…then we invite you to join our (almost non-) niche! We'd love to meet you!
Anyway, today you will be blessed by jumping over and saying hi to Richella at Imparting Grace. Richella and Robin and I all have 3 teenage kids! How's that for having a LOT in common with each other? Also, her writing is creative and beautiful, and so is her soul …
So, meet Richella … as she shares two yummy recipes!
I'm so happy to be here at Reluctant Entertainer today!

Like many people, I have mixed feelings in January. Part of me is glad to get things back to "normal"; part of me misses the festive fun of December.

As I've reflected on the things that make the holiday season special, I've realized that one of my favorites parts of the season is getting together with friends. In fact, we entertain more in December than at any other time of year. Between the end of November and the end of December 2010, we hosted five dinner parties. Each one was lots of fun.

One of my favorite go-to recipes for dinner parties is Bacon-Wrapped Pork Tenderloin. As a matter of fact, I served this main dish at two of my December dinner parties! I really like to serve pork tenderloin: it's nutritious, conveniently packaged, often on sale for a great price, and it freezes well, so it's easy to keep on hand. But it can be kind of tricky to prepare. The meat is so lean that it's easy to over-cook and it dries out quickly. This recipe solves those problems.

Bacon-Wrapped Pork Tenderloin
1 pork tenderloin
1 teaspoon, more or less, steak seasoning such as McCormick's Montreal Steak Seasoning
(Note: I don't actually measure; I just sprinkle it all over.)
Bacon slices

Preheat oven to 425 degrees. Sprinkle seasoning over pork.

Wrap tenderloin with bacon slices and secure with toothpicks.

Place pork on lightly greased wire rack in an aluminum foil-lined roasting pan. Bake at 425 degrees for 25 minutes. Then broil about 5 minutes or until bacon is crisp. (Pork is ready when meat thermometer registers 155 degrees. Do not overcook!)

If you're watching your fat intake, you don't have to eat the bacon. But wrapping the tenderloin in the bacon really makes a difference in how the tenderloin cooks-it comes out juicy and wonderfully flavorful.

The pork pairs wonderfully with a starch such as roasted potatoes and a green salad. And my favorite thing to serve alongside this pork is this recipe:

Baked Apricots
2 15 ounce cans apricot halves, drained
1 stick butter, melted
1 1/2 cups crushed buttery crackers (such as Town House or Ritz)
3/4 cup brown sugar

Spray a baking dish with non-stick spray. Place apricots, cut side up, in bottom of pan.

Mix butter, crushed crackers, and brown sugar together. Sprinkle mixture on top of apricots.

Bake at 300 degrees 35-40 minutes.

These are delicious alongside the pork. Or, if you like, you can serve them alone or with vanilla ice cream as an easy and delicious dessert!

One of my goals for 2011 is to regain some of that wonderful holiday spirit by hosting dinner parties more often. Sandy's First Commandment of Hospitality is to remember that hospitality is not about me, but is about making others feel warm and welcome. I want to practice that more throughout this year rather than waiting for the holiday season.

Thank you, Sandy, for encouraging all of us to build joy by practicing hospitality!
Thank you, Richella.

Do you have a goal in 2011 to host more get-togethers in your home?
Have you thought about adding buttery crackers to apricots? (I haven't, but it sounds delish!)
And … are you going to Blissdom next week?

If yes, and you're worried about "what to wear," Simple Mom has just the post for you. It's an easy read and right on! (I know I'll be taking my comfy black boots!)
Don't forget there's still time to enter the drawing for the Deliciously Organic cookbook. It's fantastic!!
Hello and welcome to my home and table!
I'm Sandy—lover of food, family, cooking, THE BIG BOARD, travel, and bringing people together. Through great recipes and connection around the table, we become better, stronger, and more courageous people. Feasting on Life is real, and every time we do it, we grow a little more. Read more...