Inspiration: My Dining Room Isn't Big Enough
I've been thinking lately about how to get out of our heads the thoughts and worries of "needing everything to be perfect" before we open our homes, and how to replace those thoughts and feelings with love and contentment.
When will things be good enough? Does our cooking and home really have to be perfect before we'll invite others in? Is our table large enough to seat our guests? The affluence of our Western culture has created an epidemic of coveting what everyone else has. Ouch. I've done that. I see people moving in to bigger homes that I would like to have, yet they still don't share their homes with others.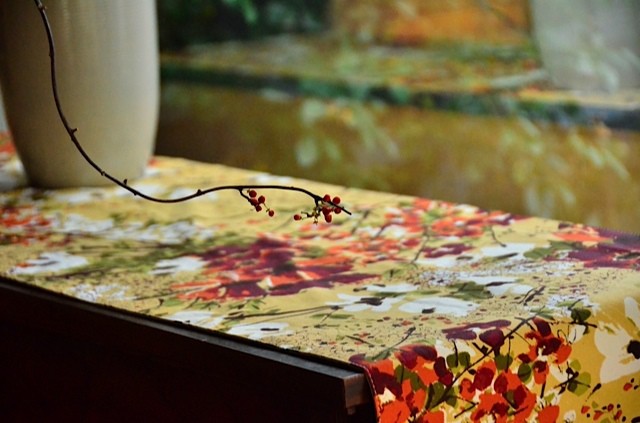 This is what I've learned, and quite honestly, I've had to learn it over and over again.
You can have everything in the world, and still not be happy.
I still think back to my first home with Paul, our square table that seated 4, and when I longed for a "real" dining room. A place where I could entertain just like my mom did. And then we moved. I thought it was the most perfect house for our family, and it was. But then our family grew. So we moved again. This time I had a separate dining room. It was perfect. But then, we started hosting bigger parties and we outgrew that table and the space.
Later we remodeled our kitchen and changed the space, which was fantastic. We still don't have a huge dinner table, you know, the kind that seats 24 (in my dreamworld) :) It seats 6, 8 if we need to, or 10 for really small people. :)
But we've learned to get creative with the space and add tables, put the kids at separate tables, or even host a causal meal where we grab plates and sit anywhere we can find room.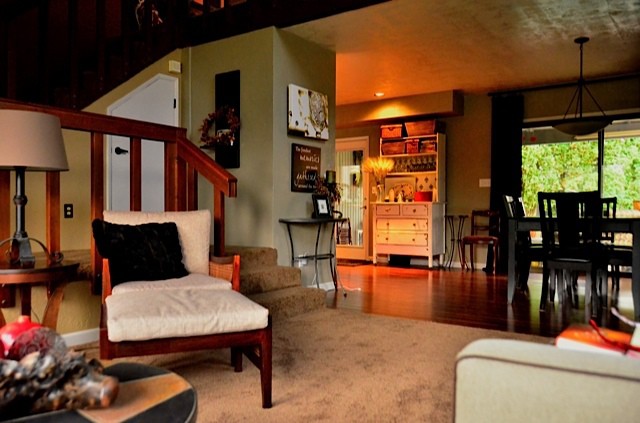 Our home is full of love. We enjoy our friends when they come to dine with us.
I've given up on the "large table" dream and have put that energy into other things that really matter. Like being prepared for my guests, making sure I have a healthy, planned-out meal, and looking forward to good conversation and the honor of getting to know our guests more. It is an honor for us to know them more. Entertaining is not about us, our family, our plans in life–although most people do converse back and forth–but is about encouraging and connecting with the people seated in our chairs and on our carpets.
A simple person is a satisfied person.
They don't crave more and more, but they enjoy what they have.
And just like I prayed, when we lived in our first house with that square table, it was about trusting that in due time, that more will come my way.
For today I have everything I need, and I am grateful.
Have you found yourself being discontented with the size of your dining room or table?
I'm honored to be featured over at Rachel Cook's blog today, on her {a day in the life} series! Head over and say hi, and check out her delicious recipes and blog! :)