Kitchen Colors: What's your Accent?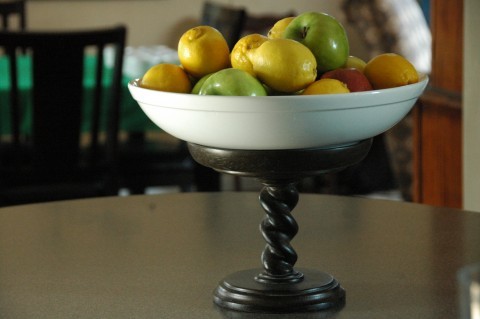 I just can't believe my friend Rhoda. First of all, she has started a cool series every Friday called Feature Friday. This is who she featured last Friday – Trey Laird. Just look at this post.
And secondly, Rhoda has asked to feature my newly humble kitchen … and I feel so honored. So head on over to Southern Hospitality today to see what Rhoda has put together … as she features the Reluctant Entertainer Kitchen! Thank you, Rhoda!
The color green is a great accent for my kitchen. I mean, the walls are already 2 shades of green, but bringing in other shades of green adds a zesty feel. Green just seems to bring balance. I love green in the spring, summer, fall and winter, and that's partly the reason why I chose it for my kitchen walls.
Of course I can't get enough of Kelly Anderson's Art – there's a cheeriness to her art that I've never seen before.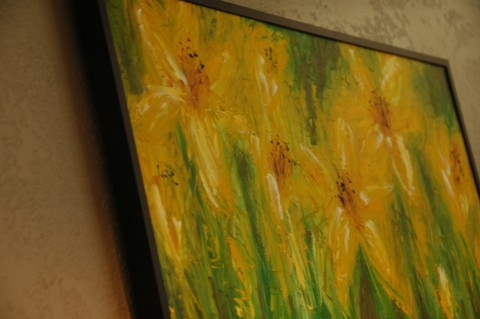 And remember my $4.76 Easter centerpiece?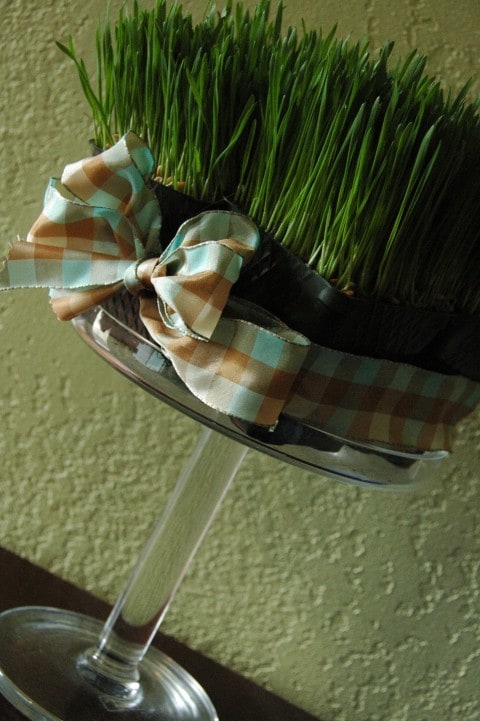 Apples always add a nice, healthy touch.
Keep candles near your dining table, ready for a glow.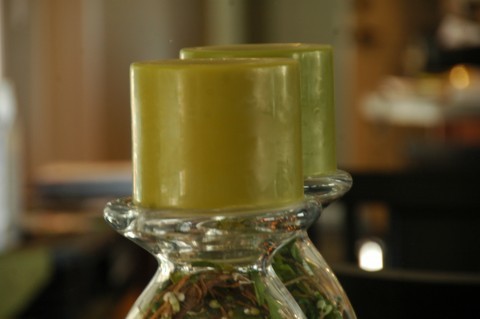 Freshly squeezed lime! (I'll be posting some amazing Black Bean dip using limes soon!)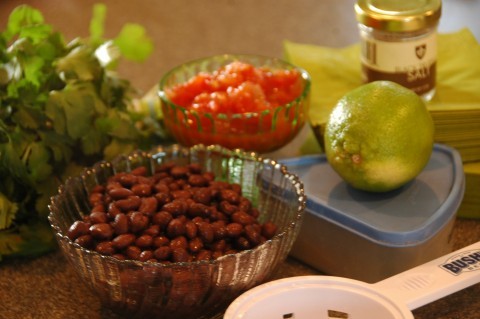 Green table cloth was from Good Will – used for our last Balcony Girls gathering (and St. Paddy's Day!)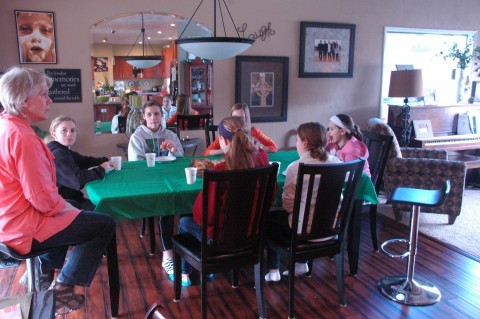 Fresh blossoms from the outside.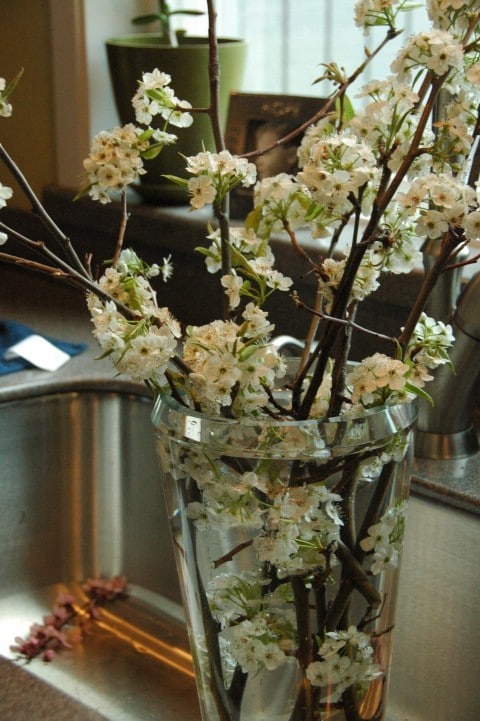 Stash of napkins (I heart IKEA!).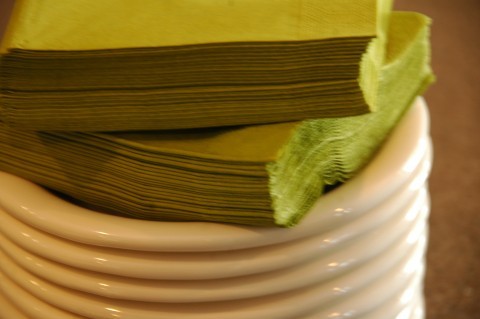 Fresh green beans – a family favorite.
What accent color do you use in your kitchen to make it come alive?
Don't forget to link up your post this Wed. here on RE. Home is … a delicious scent! (See sidebar.)
The winners who won 5 Secrets Great Dads Know are … Becky Dellar, Simple Homemaker, Beneath my Heart, Peggy (no blog), and Ready Go Get Set. Congrats Ladies! And if you didn't win but want to buy the book, I linked the title for you. Happy Weekend everybody!
Oh, and since Abby has green on, I'll leave you with a fun picture of my kids! It's Spring Break here in Oregon!