Look for Easy Recipes: Get your kids in the Kitchen!
This most may contain Amazon or other affiliate links. As an Amazon associate, I earn from qualifying purchaes.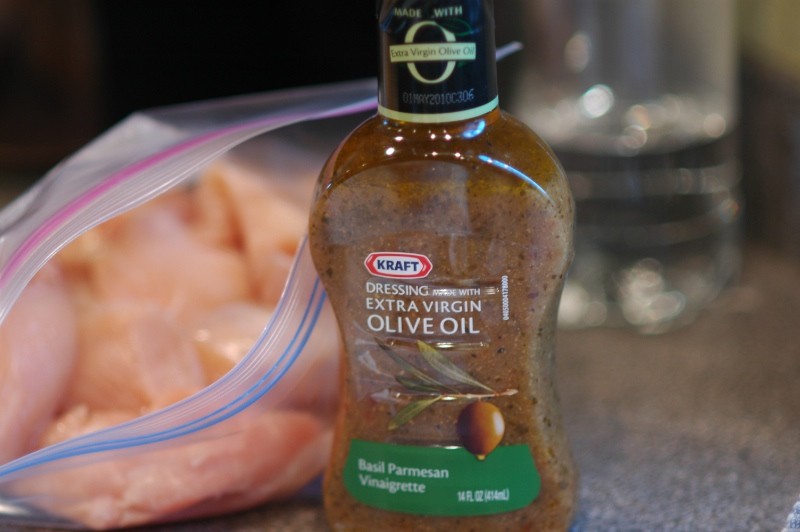 I need to have more of a cooking schedule for my kids, where they take turns making dinner for the family. Because how else will they learn?
My sisters and I made dinner a couple times a week growing up. My Mom would leave out hamburger, and then we'd come up with our own simple recipes (tacos, spaghetti, enchiladas, etc.)
Last week, one night, my son made dinner!
With this easy 3-ingredient recipe, I knew he couldn't go wrong. And Kraft Foods made it even easier with a dressing made of Extra Virgin Olive Oil (with a hint of basil and Parmesan and much healthier for us!) Oh, and the new packaging design reduces plastic usage by 19% while the shape of the bottle makes it easier to handle and pour!
Baked Italian Chicken
4 lbs. skinless, boneless chicken breasts
1 bottle Extra Virgin Olive Oil (Basil & Parmesan Vinaigrette)
Reduced calorie Ritz Cracker crumbs
Garrett put the chicken in a Ziploc bag.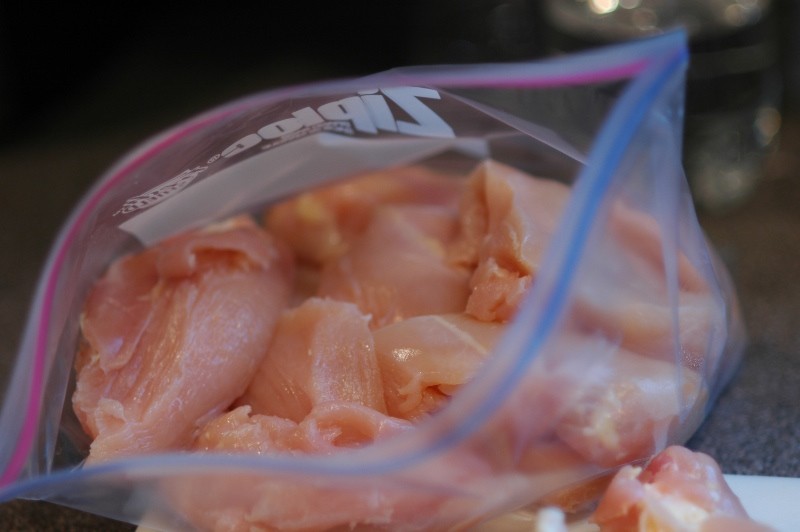 Added the whole container of vinaigrette and marinated for about an hour. (Or overnight – it will become richer in flavor!)
Next he made his own cracker crumbs made with Ritz Crackers.
(At this point he microwaved the chicken for 4 minutes.)
Rolled the marinated chicken in the crumbs.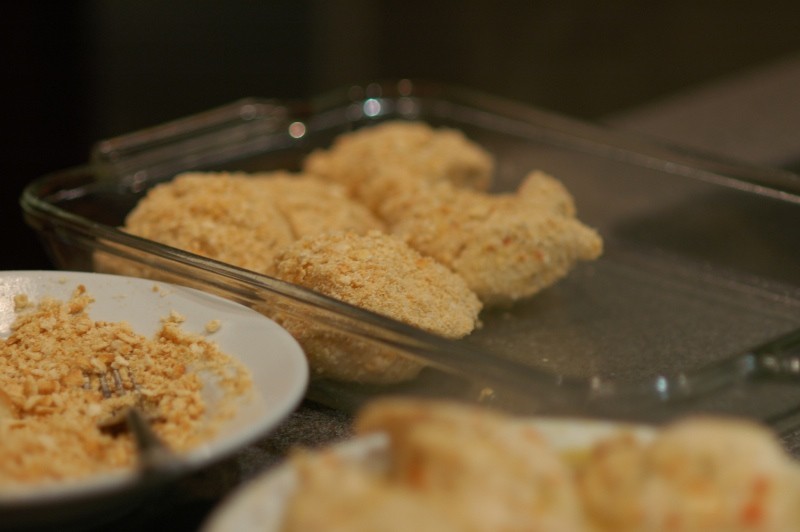 Added leftover marinade on top and covered the pan with foil.
Baked at 350, covered, for 30 minutes.
Delicious!
(Option: If using a whole chicken you will need to bake the chicken for 1 hour.)
Thank you, Kraft Foods, for making it easier for me to get my kids in the kitchen cooking!
Do you have a regular schedule where your kids help out in the kitchen?
(Don't forget the iFood Assistant to help you with over 7,000 QUICK meals, when you're on the run! This Kraft dressing product sample was provided for free, courtesy of Kraft Foods. And I was not paid by Kraft Foods to write this post.)
We are a participant in the Amazon Services LLC Associates Program, an affiliate advertising program designed to provide a means for sites to earn advertising fees by advertising and linking to amazon.com.