Oreo Truffles, T-Shirts and FAME!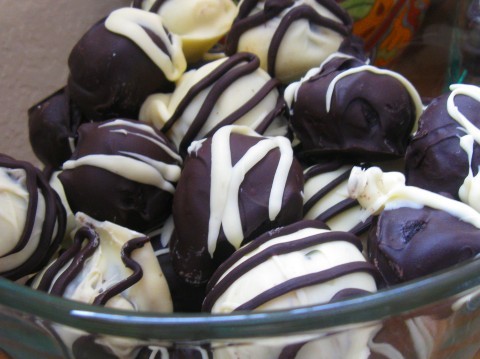 For a very last minute get-together, my friend Fiona saved the day when she offered to make Oreo Truffles for my daughter and me.
Yes, that would really help me out! I told her. Yummy, everyone loves Oreo Truffles! And Fiona's turned out so beautiful!
The girls borrowed my friend Jeannie's craft room, because it's nice and big and the girls could spread out while they made their own t-shirts. And we just had a day of girl fun!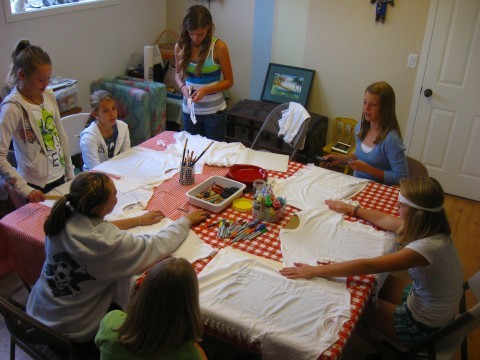 Of course they first got a lesson on the 100+ countries that Jeannie has traveled to (cool paint on the walls). I love her craft room!
Then the girls got creative.
Taking Hanes small men's t-shirts, they cut slits on the sides and in half, and then tied the two strings together in a knot.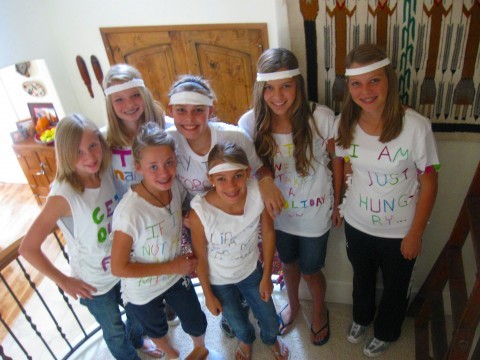 They created their own movie sayings, right on the shirts, and then they headed to the theatre to see the movie Fame.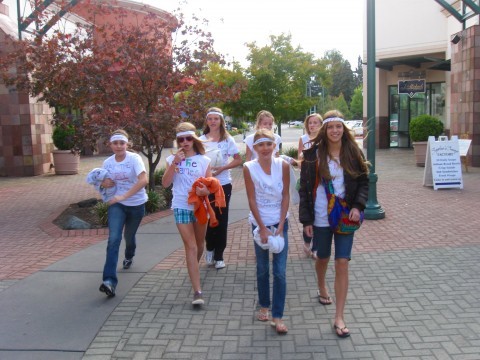 We said good bye to Jeannie and were off and running. I'm thankful for friends who are generous in opening their homes. Even to a house full of fun girls!

When's the last time you had a lot of laughter, noise, and excitement in your house? Or even let someone "borrow" your house for a party?
If you haven't heard of myGloss you might find it stylish and savvy.Gloss is classy, aimed at moms who like to keep up with the latest in entertainment, travel, green, beauty & fashion and food/entertaining news.

My favorite channel? yumGloss where RE is featured this month, thanks to Michelle who's the editorial director at Gloss. Yummy food, recipes, and ideas.

Check it out! And sign up for their newsletter delivered to your inbox every morning!
Kimba has moved to a new home! If you get a chance, update your RSS feed and go on over and say hi to her at A Soft Place to Land!