Back-to-Back Entertaining with Pinto Bean Pie
Entertaining can wear a person out, so why not plan 2 dinner parties back to back? This is why I love today's recipe, because it makes 2 Pinto Bean Pies, perfect for 2 meals.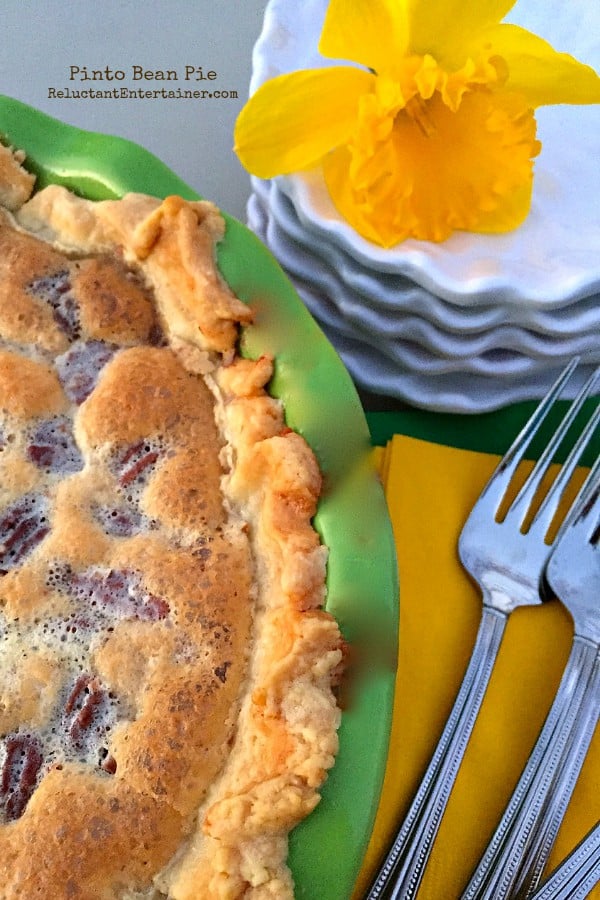 Happy Monday, Friends.
I'm not sure if my email feed went out yesterday, so if you missed it, here's an oldie-but-goodie appetizer that's been around for a long time, with a fresh, lemony spin to it–plus a lovely DIY succulent project for you! :)
Host 2 parties!
How do you catch up with lots of friends, having not seen them in a long time? Host two parties in a row.
One party, two nights in a row, using the same entertaining supplies, and even serving the same menu – works for me! I've done this several times and when you think of prep work (just double up), baking ahead (2 pies instead of 1), chopping vegetables, etc. (Ziploc bags come in handy). I call it back-to-back entertaining, and it's actually a very fun and efficient way to entertain!
I find the second day of entertaining is a little easier than the first, because I know exactly what I'm doing!
It creates less work for the host, since basically you only have to do everything once, but then you do a repeat dinner party and share it with a second set of friends or family.
Flowers are popping up very early this year in southern Oregon, which is a gift because we all love the sunshine, but we also need the rain!
Here are 6 benefits (what I love) about back-to-back entertaining, that clearly make sense (lots of short cuts). Give it a try and see if it works for you!
Back-to-back entertaining:
1. You double up on the groceries (shopping) and cook ahead for both meals, saving a lot of time (and money).

2. The tables are already out. You can either wash the linens, reuse if not soiled, or or set out fresh linens. (Or use one giant stack of paper napkins for both parties). Most likely you can reuse the centerpieces.

3. If you borrow any chairs or items, you just keep for the entire weekend (not having to return, and then borrow again).

4. Wash the dishes and stemware and reset, using the exact same settings.

5. Plan the same menu if you're expecting a different set of guests. Cook and double the recipes the first day, serving the next day, or consider modifying a dinner menu for a luncheon, using the same ingredients.

6. With the clean dishes that come out of the dishwasher, reset the table right away and check that off your list for the second party! Tidy up the centerpiece, add new tea lights, fresh linens, and you're all set!
Pinto Bean Pie.
Today's pie is unique, in that it has one secret ingredient that most guests would ever know: beans! The recipe also makes 2 pies, and tastes exactly like our family-favorite Pecan Pie. It's a Bush's Beans recipe, and it's yummy!
I think it's a springy, delightful dessert that is delicious served with ice cream or a bourban whipped cream. It's rich, but soooo company-worothy! (You know, you want to make your best for company!)
The guests will never know that this exact pie (and menu, for what it's worth) was served to a party the night before. :)
That is the beauty of back to back entertaining.
What's your favorite back-to-back entertaining tip?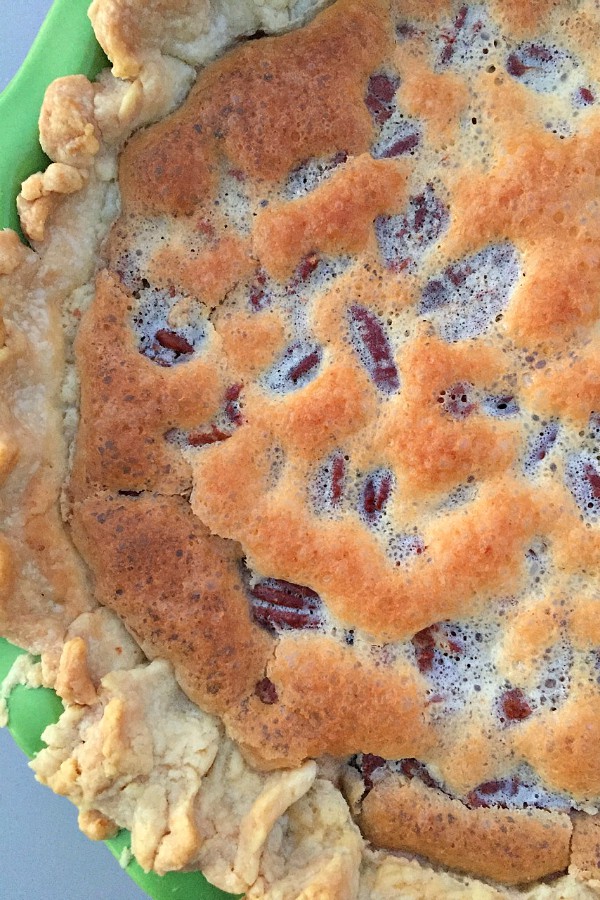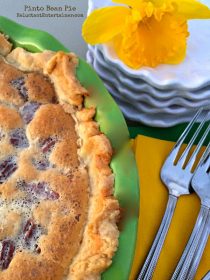 Get the Recipe: Pinto Bean Pie
Ingredients
2 unbaked pie crusts
3 cups sugar
2 sticks, 1 cup butter
1 teaspoon vanilla
1 ½ cups BUSH'S® Pinto Beans with ¼ cup of remaining juice
1 ½ cups pecan pieces
6 eggs
Instructions
Preheat oven to 350 degrees. Prepare pie shells in 2 pie pans.

Beat eggs in bowl. Once well beaten, combine with remaining ingredients and pour into unbaked pie shells.

Bake at 350 degrees F for 55-60 minutes, until pie is not jiggly in the center.

Serve with ice cream or whipped cream.
Are you following me on Instagram, Twitter, Facebook and Pinterest? If you'd like to subscribe to Reluctant Entertainer, to have each post delivered straight to your e-mail box, then please add your email, here. It's really easy! Thanks for being here today!
Hello and welcome to my home and table!
I'm Sandy—lover of food, family, cooking, THE BIG BOARD, travel, and bringing people together. Through great recipes and connection around the table, we become better, stronger, and more courageous people. Feasting on Life is real, and every time we do it, we grow a little more. Read more...