Pumpkin-Spice Gooey Cookies!
"Make gooey cookies!" my kids told me as I was whipping up a yummy recipe on a Sunday afternoon.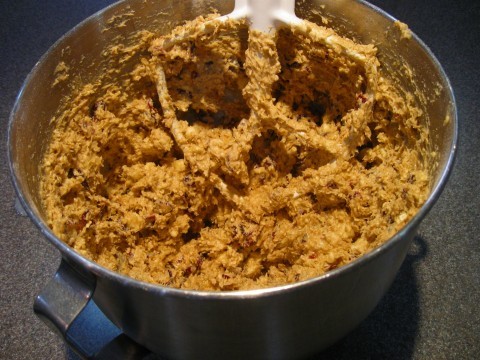 After putting the cookies (2 pans) into my convection oven (I love it!), I made sure not to overcook them.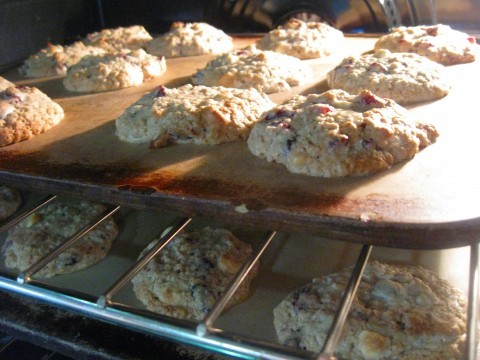 And they came out looking like this.
Do you have Pumpkin Pie Spice lying around in your kitchen cupboards? If yes, then this is the perfect recipe for you!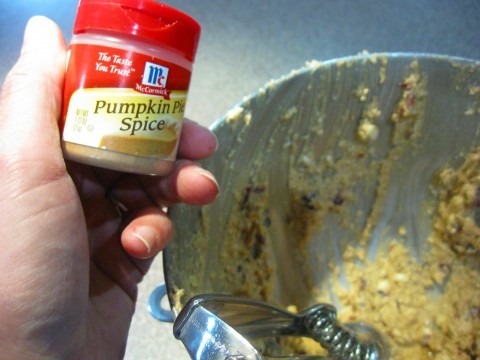 Pumpkin Spice Oatmeal Cookies
1 cup butter, softened
3/4 cup brown sugar
1/2 cup granulated sugar
2 eggs
1 tsp. vanilla
1 1/3 cups flour
2 tsp. PUMPKIN PIE SPICE
1/2 tsp. baking powder
1/2 tsp. baking soda
1/2 tsp. salt
2 1/2 cups rolled oats
1 1/2 cups dried cranberries
1 cup white chocolate chips
You know the drill – mix the first 5 ingredients. Then add the rest and mix some more.
Drop by scoops or spoonfuls onto cookie sheet. Bake at 375 for 8-10 minutes.
The secret to gooey? Just don't over-bake!

What I love about making cookies in my kitchen is that it brings everyone together. To snitch on the dough, to wait for the warm cookies to come out of the oven, to grab some milk in a cup, to talk and to hear the "Mmm's" taking place. That just makes a mom happy, don't you agree?
I'd love to hear what your favorite fall-time cookie is?
(Pumpkin Pie Spice consists of cinnamon, nutmeg, ginger and allspice.)
Don't forget the Pink Pig Giveaway going on right now! Winner will be announced tomorrow!