Roasting Sweet Corn: Lime+Chili Powder+Salt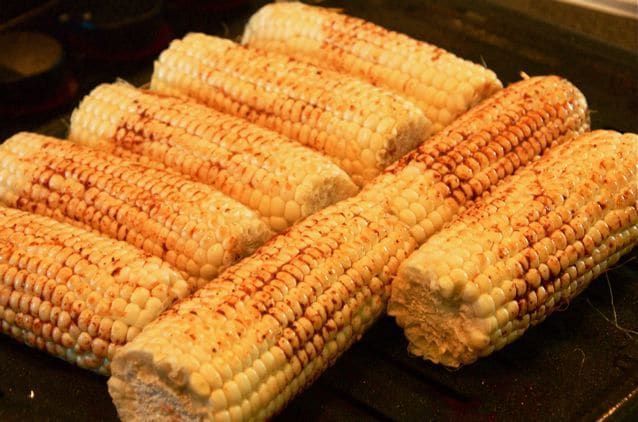 The other night I made delicious pear and peach salsa (recipe soon to come!) and I added sweet corn that I had roasted. I love corn season. So yummy. It reminds me of eating fresh corn on the cob on my grandparent's farm when I was a little girl. That is after I had to husk the corn (not my favorite job.)
Mix the juice from 1 lime + 1 tsp. chili powder + salt.

Rub on the corn and broil (or barbeque), turning until roasted (about 10-15 minutes).
I cut it off the cobs, used some for salsa and we ate the rest for dinner.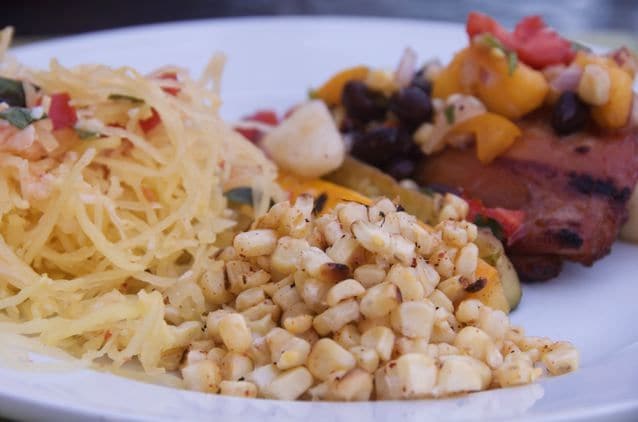 I revel in this time of year. All the freshness and deliciousness from the garden makes me so thankful and excited about cooking. Remember awhile back when I shared how we'd planted butter crunch lettuce in our herb trough? It's growing – so beautifully!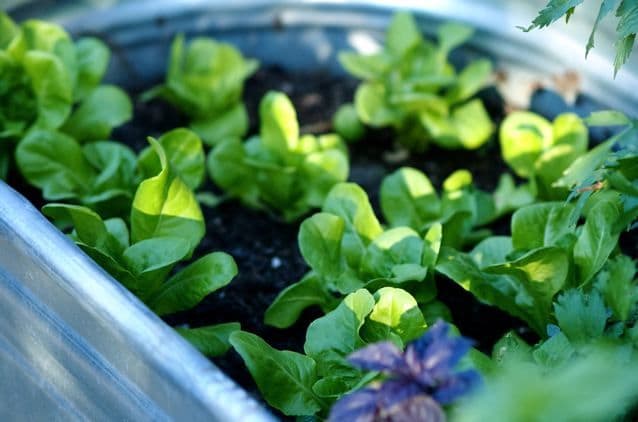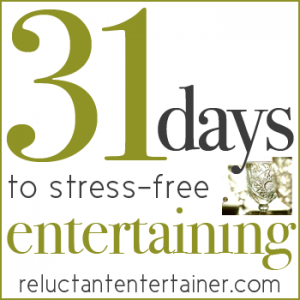 If you haven't heard about the 31-Day Series coming up, I cannot wait until October when I'll be sharing for 31 days straight about stress-free entertaining.
My posts are almost written and I'll be teaming up with THESE seven wonderful ladies, inspired by The Nester. I hope you will join us all in October!
I really believe that you will find inspiration in our 248 posts … just in time for the holidays!
Back to corn. What is your favorite way to eat corn?