Savor Spaghetti Squash & Parmesan Cheese!
I've cooked with Spaghetti Squash for years, and one of the easiest side dishes that I love to prepare is really so very simple to make!
Cut the squash in 1/2 and bake at 350 for 30 minutes.

Allow to cool and take a fork and scrape the squash away from the sides to create strands of squash.
Add 3/4 – 1 cup fresh parmesan cheese and 2-3 small chopped tomatoes.

Add sea salt and white pepper; mix and serve.
I think it's the tastiest side dish on a beautiful summer's (almost fall) night, like we had the other night with BBQ chicken and fresh zucchini from the garden.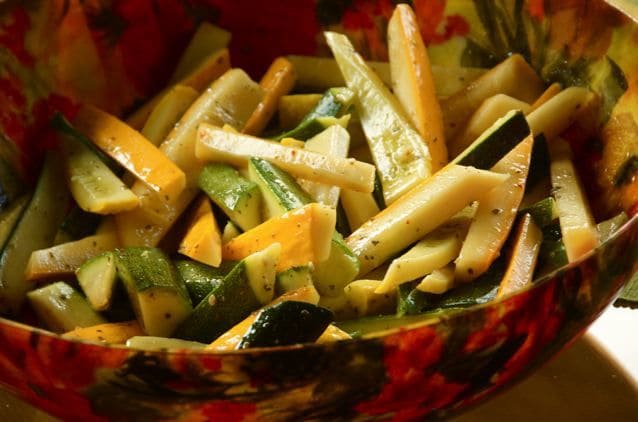 Make sure you microwave right before it's time to serve. It tastes much better nice and hot! And we also love spaghetti sauce served over spaghetti squash, with fresh parmesan and basil. Oh, my!
Do you have a favorite spaghetti squash recipe?
(How about the corn and the peach salsa? Recipes to come … stay tuned!)