Secret Sourdough Waffles: Make and Freeze!
Years ago my husband and I went to Buckhorn Springs, a very cool bed and breakfast outside of Ashland, Oregon. They had the most amazing circular garden we'd ever seen. I looked through old pictures but couldn't find the one I was looking for, but here's a map of the property (see the garden in the center?)
For breakfast one morning the owner told us that they ran out of sourdough for the waffles.
But every bite was delicious and tasted as if they had used sourdough … it was amazing!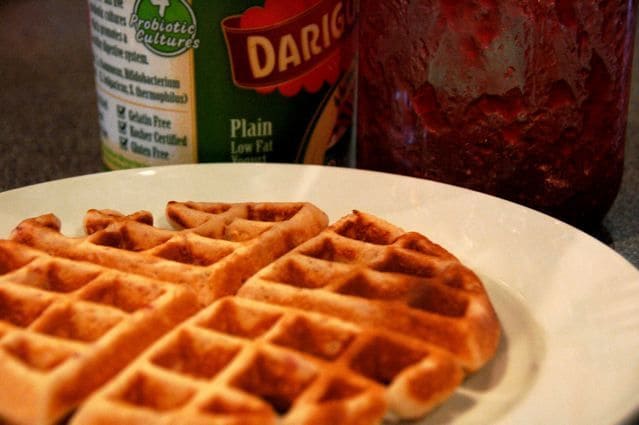 The gentleman went on to tell us that to get the sourdough flavor, they used plain yogurt.
How simple. Plain yogurt!
I now keep plain yogurt stocked in my fridge. No matter what kind of waffles I make (scratch or from a mix), I add the yogurt.
I made them for breakfast last week before school.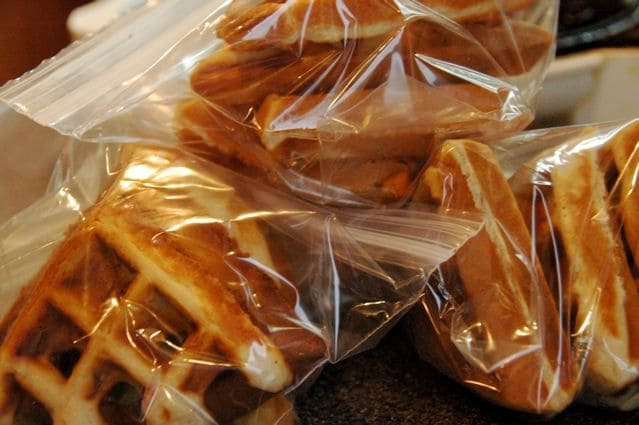 With leftover batter I use it up, and then let the waffles cool on the counter.
Bag them in Ziplocs for the freezer.
Even with a tiny amount of batter left over, I never let it go to waste.
Waffles in the freezer is such an easy snack for the kids to grab when they're on the go!
Do you make and freeze your own waffles, or do you have a secret waffle ingredient?
Hello and welcome to my home and table!
I'm Sandy—lover of food, family, cooking, THE BIG BOARD, travel, and bringing people together. Through great recipes and connection around the table, we become better, stronger, and more courageous people. Feasting on Life is real, and every time we do it, we grow a little more. Read more...