Simple Gatherings Launch Party GIVEAWAY
Enter this Simple Gatherings Launch Party GIVEAWAY, with more details of Melissa Michael's new book, Simple Gatherings, 50 Ways to Inspire Connection!
Friends, are you wanting to host a gathering this fall, but your fears or time constraints are telling you "don't do it?" Melissa Michaels has just written a brand new book, Simple Gatherings, and it includes 50 simple ideas for how to connect with others, with some really fun simple party ideas!
This book IS about making a gathering feel special, but NOT about doing it all perfectly :)
Guests tend to remember these four elements of a gathering: the feast, the conversation, the atmosphere, and the special touches. But what if you can't get it all right, or this becomes too overwhelming?
Then this book is for you (and me)!
Today is BOOK LAUNCH DAY for Melissa!
Melissa tells you why hospitaltiy is a matter of the heart, and shares how to find your style, leave your imperfections at the door, and create a simple gathering.
Simple Gatherings is available today on Amazon!
Simple Gatherings Launch Party GIVEAWAY
I'm also excited to announce that today I'm part of a "Progressive Launch Party" to celebrate this book, with FIVE giveaway sets of unique, beautiful, classy hostess prizes.
One lucky winner will win THIS today on RE!
These 4 beautiful items!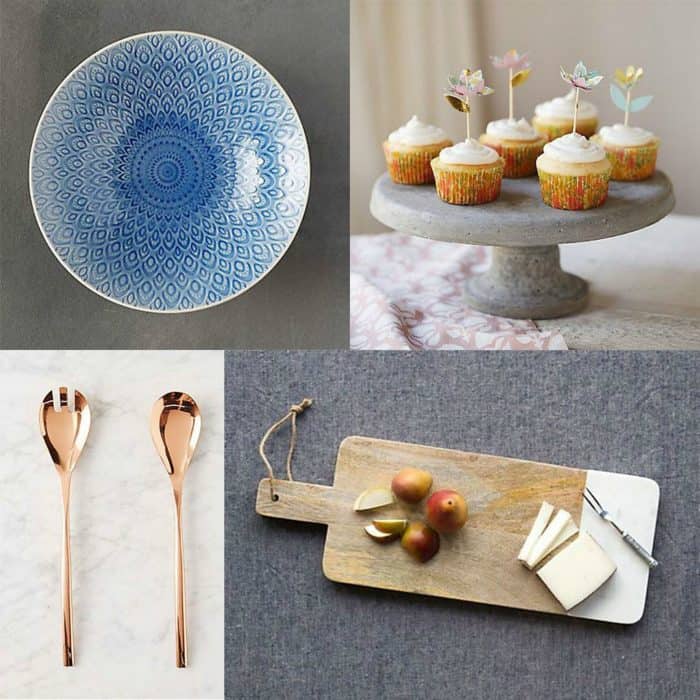 But wait … you could win more than one, so click over and enter with everyone who is participating.
Follow these Hostesses :
Progressive Party: Melissa Michaels The Inspired Room (start here)
Emily Lex – Jones Design Studio
Beth Hunter – Homes Stories A to Z
Sandy Coughlin – Reluctant Entertainer
Bre Doucette – Rooms For Rent
Jen Schmidt – Balancing Beauty & Bedlam
Take a Quiz
By the way, what kind of hostess are you? Knowing your style may help you as a hostess! For example, if you're an introvert, and you don't like table conversation, come up with an easy question to ask your guests. Or, read Melissa's "conversation" chapter! It will give you confidene and courage, I promise.
We've had some fun gatherings this past year in our new mountain home. Only a couple were really thought out with a lot of detail, but the rest? Casual, easy, low-key, come one, come all, which is my hostessing style! (PS–I just like to know roughly how many are coming, so I can have enough table settings and chairs!)
Take the short quiz, HERE!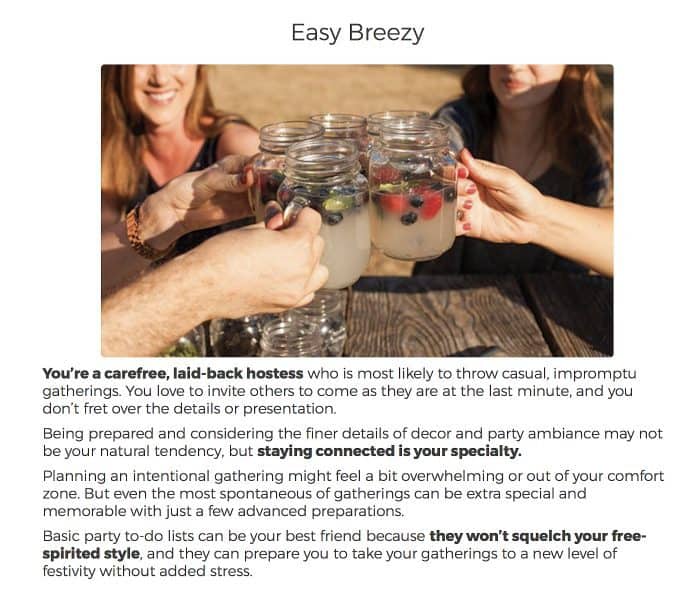 Sneak peek at mine: Easy Breezy!
I really do like easy, a few details (like set a pretty table), but the table experience is what I'm all about!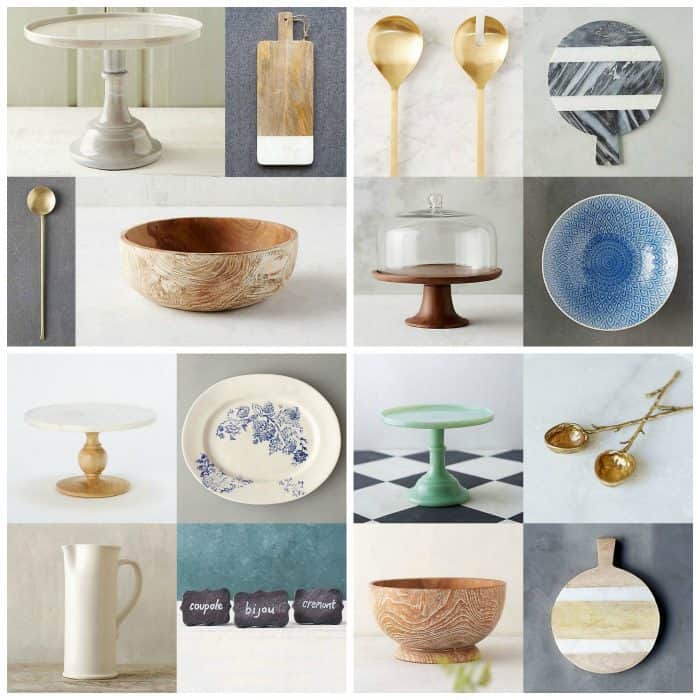 Now for this BEAUTIFUL and unique prize set. Don't forget to click over to each of the other hostesses to enter their giveaways, too.
You could potentially win more than one pack (5 total), so why not try? These gifts are gorgeous, Friends, and so classy! Click the links to the hostesses participating (above) today!
ENTER TO WIN:
Again, don't forget to buy a copy of this relatable, easy book: Simple Gatherings, by Melissa Michaels.
Disclosure: This post contains affiliate links, if you make a purchase through these links, I will earn a small amount at no cost to you. Thank you for support Reluctant Entertainer.
Hello and welcome to my home and table!
I'm Sandy—lover of food, family, cooking, THE BIG BOARD, travel, and bringing people together. Through great recipes and connection around the table, we become better, stronger, and more courageous people. Feasting on Life is real, and every time we do it, we grow a little more. Read more...