Simple Letters, A Beautiful Word: NOEL!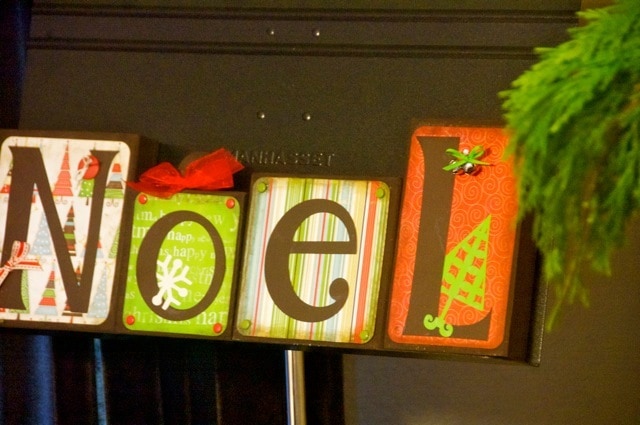 I love the simplicity, but deep meaning of this word …
NOEL.

1. Christmas; also, a shout of joy at Christmas for the birth of the Savior. [Obs.]

2. (Mus.) A kind of hymn, or canticle, of medi[ae]val origin, sung in honor of the Nativity of our Lord; a Christmas carol. –Grove.

Source: Webster's Revised Unabridged Dictionary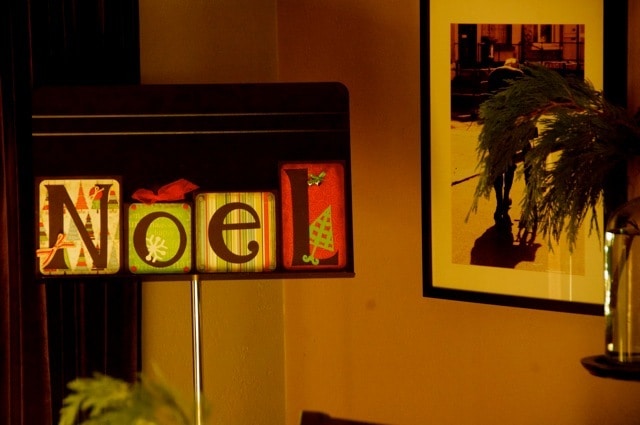 This year I decided to only use half of my Christmas decorations. I wanted to decorate more simply (using greenery from the outdoors) and I must say it feels much better and somehow freeing.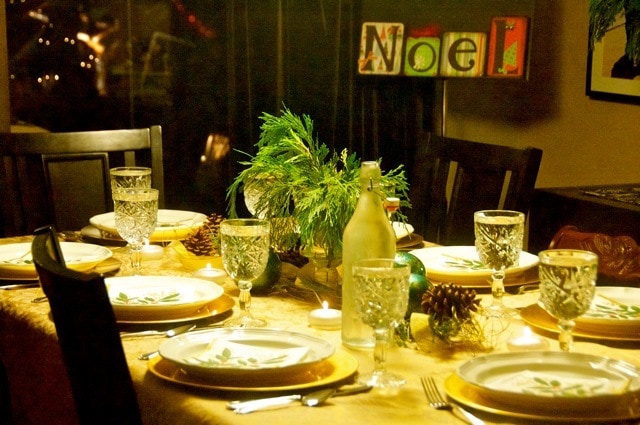 Anyway, here's a simple decorating touch. I used my daughter's music stand in the corner of the room to hold these simple letters to create this beautiful word: Noel.
I love the reminder to our family that this is what Christmas is about.

What's your favorite Christmas word?
The 3 winners to Monday's giveaway are: Teresa from Get Nestled In, Lindsay from Earth Monkey Moms, and Anna from The Hospitality Guru. Congrats, Ladies!
Hello and welcome to my home and table!
I'm Sandy—lover of food, family, cooking, THE BIG BOARD, travel, and bringing people together. Through great recipes and connection around the table, we become better, stronger, and more courageous people. Feasting on Life is real, and every time we do it, we grow a little more. Read more...