Storing and Preserving Fresh Herbs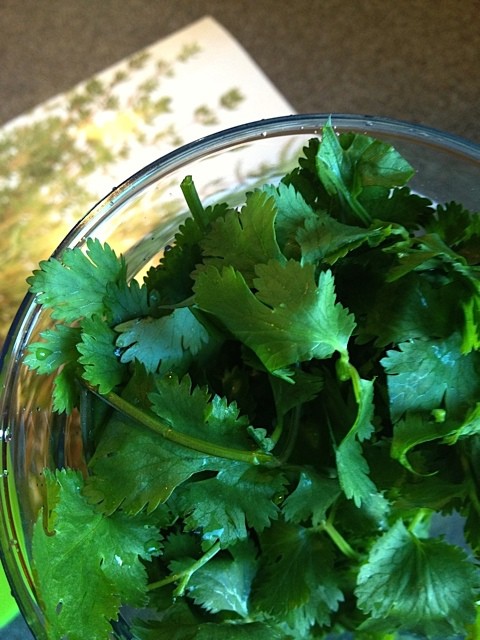 Happy New Years, friends. Who has their Christmas stuff taken down and gifts all put away? I usually get one or two gifts for the kitchen each year, and this year my husband found a very practical gift to store our fresh herbs in.
But first, years ago, my mama taught me the "herb in the jar trick" for storing fresh herbs in the fridge. (Elise from Simple Recipes shares the same concept, here.)
Way back when (I'm dating myself), I'd say the most common herb Mom used was parsley.
Fresh parsley was put in and on everything, and used as a heavy garnish for entertaining.
Am I the only one who grew up with parsley? And it wasn't the Flat-Leaf parsley, either. It was the bushy flowery kind (called Curly-Leaf). It's funny, when I see it in the grocery store now, I think of my mom. :) What's the difference between the two? Read about it, here.
Today home cooks are using a lot more fresh herbs. The most popular herbs I use are basil, cilantro, rosemary, chives and parsley. And then probably thyme and sage.
Since we have an herb (trough) bed (here's how I freeze fresh herbs), and we've never been consistent in the way we store fresh herbs in the fridge, my husband went shopping for the perfect gift for me …
He bought the Progressive Fresh Herb Keeper. It's large enough to store 3 bunches of herbs!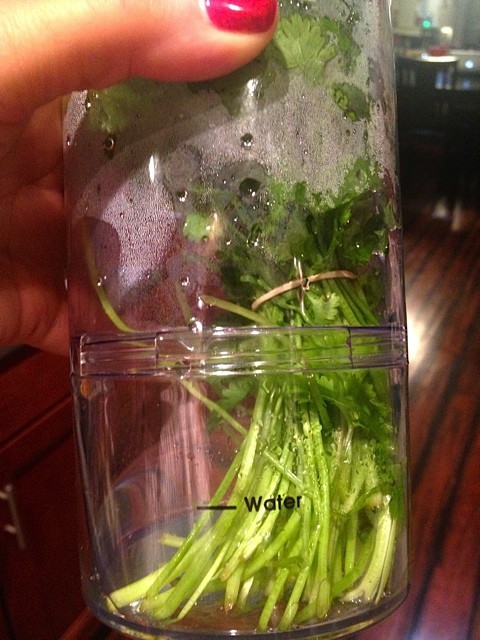 The water reservoir provides hydration for fresh herbs. You fill it with water up to this line.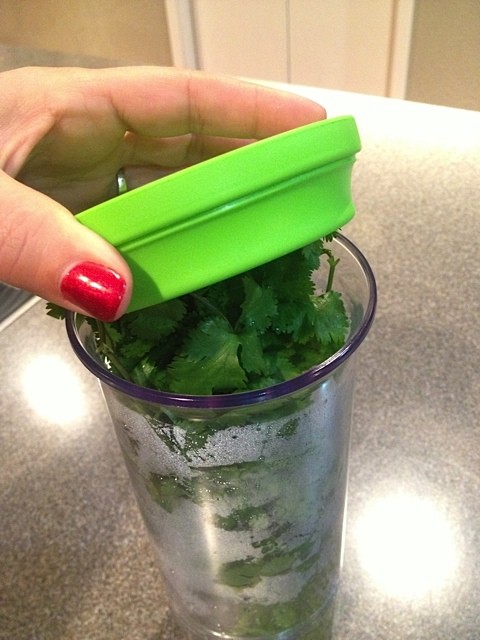 The lid protects herbs from absorbing refrigerator orders. Yay!
Keeps herbs fresher up to 3 weeks longer.
You can store in fridge door or on the counter. Another Yay!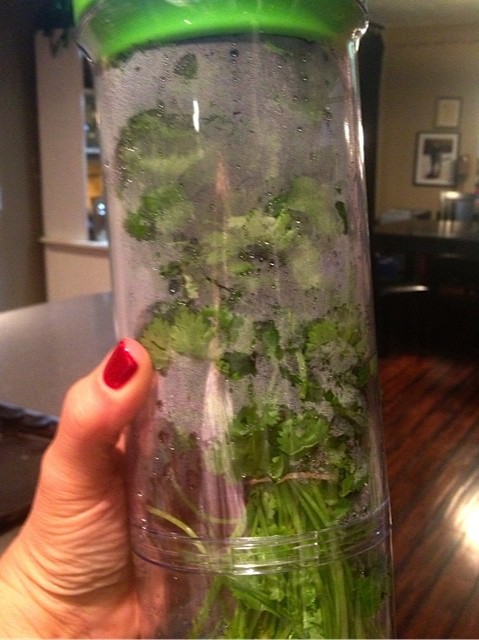 And there's no cross flavoring of different herbs. I wondered how this would work. It works perfectly!
Do you use fresh herbs in the wintertime. How do you store or preserve them?