UPrinting Gallery Wrapped Canvas Prints: Giveaway!
I'm so excited to host this awesome giveaway today on RE from UPrinting! Not only one winner, but two, will receive ONE large gallery wrapped canvas print using your favorite photo! How fun is that?
A few details
16×20 Gallery Wrapped Canvas Prints for two winners
Free UPS Ground Shipping
Limited to US residents and must be 18 and above to enter
It's been several years since I won my Dollar Store goblet canvas! My husband took the picture, and then I turned it into a gallery wrapped canvas. I still have it hanging in my kitchen.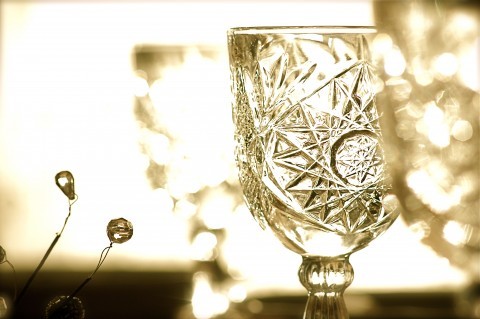 Since then, it's become my RE icon! In fact, one reader recently asked me: Did I see you say that those gorgeous cut-glass goblets you use for parties and in your masthead are from the DOLLAR STORE???
I smiled and wrote her back, Yes! I love a bargain that looks beautiful.
I've moved my canvas print around from room to room, but right now it resides on a shelf in my kitchen. See how it's beautifully wrapped around the corners?
Perfect and elegant. And it's … so RE! I love how it says: Entertaining is easy, affordable, and beautiful!
Your chance to WIN
Tell me what photo you'd turn into a canvas print if you won?
What to WIN
UPrinting is giving away ONE canvas print to TWO winners.
Tweet or Facebook or Blog
Do one of the above and get a 2nd chance. Come back and leave a 2nd comment so I know about it.
When to WIN
Come back on Friday this week and I'll announce the 2 winners! Very exciting!
I especially think about my foodie friends who are amazing photographers, how just the right food or entertaining photo could turn into an amazing canvas! A work of your art!
(Thank you UPrinting, and for being a paid suporter of this blog.)