Zesty Pesto Green Beans: Easy Appetizer or Snack!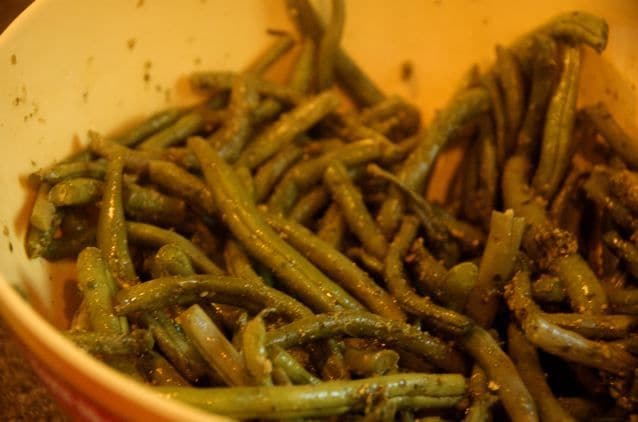 When my sister brought us a bag of green beans, I knew exactly what I'd do with them.
We eat a lot of green beans in our home, and for summertime snacks and even an appetizer, you might want to try this easy recipe!
Zesty Pesto Green Beans
Cut the ends off the green beans and wash.

Place in a microwavable bowl, add a small amount of water, and microwave (steam) for 5-7 minutes.

Allow to cool.

Add sea salt and white pepper to taste.

Add 1/4-1/2 cup Costco's Pesto (or make your own). Stir.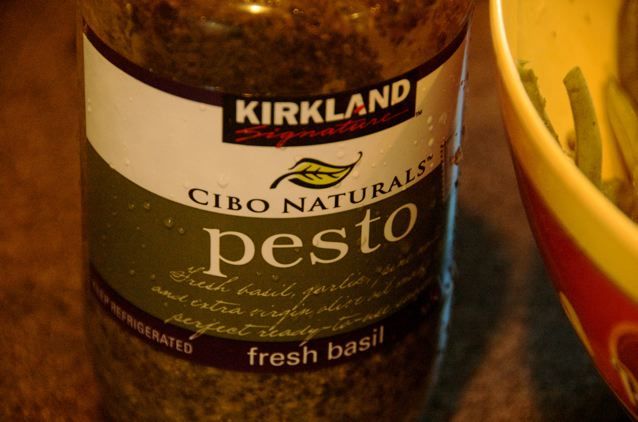 You can do so many things with these green beans. Here are a few of my ideas:
Serve cold as an appetizer.
Heat up and serve as a side dish.
Cup up and use in a salad.
Cut up for Pot Pie or Shepherd's Pie.
But what I really love is that they make a perfect zesty summertime snack!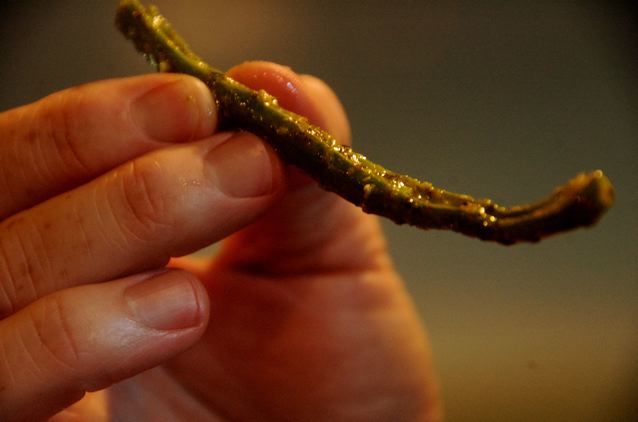 What's your favorite way to cook with fresh green beans?
Tomorrow I will be sharing with you something CREATIVE, FUN, and HELPFUL … and it has to do with the entire month of October – yes, 31 Days! Come back so you won't miss out!
Hello and welcome to my home and table!
I'm Sandy—lover of food, family, cooking, THE BIG BOARD, travel, and bringing people together. Through great recipes and connection around the table, we become better, stronger, and more courageous people. Feasting on Life is real, and every time we do it, we grow a little more. Read more...