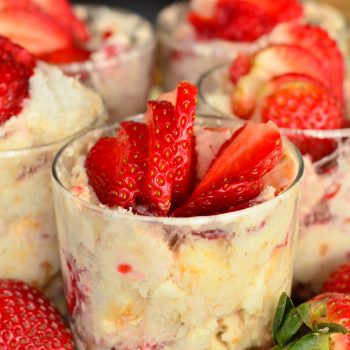 Print Recipe
Strawberry Lemon Cheesecake Parfaits
Buy these simple ingredients, mix together in a large bowl, fill parfait glasses, refrigerate, and serve! You can buy a pre-made angel food cake, too!
Whip the heavy cream on high, adding in the powdered sugar and vanilla. Add the mascarpone cheese and lightly mix.

Fold in the lemon curd.

Cut the angel food cake into pieces.

Slice the strawberries (I use an egg slicer.)

Mix all ingredients together in a large bowl. Top with more berries.

Serve cold.