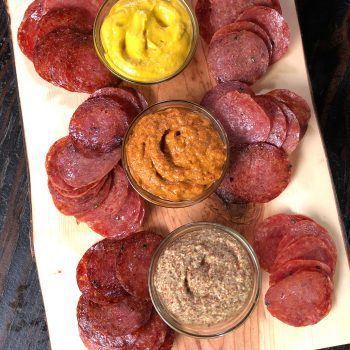 Print Recipe
Baked Salami Chips
Serve with your favorite dip or dipping sauce!
Preheat oven to 350.

Lay salami pieces out on a baking stone or sheet.

Bake for 10-12 minutes, or until cooked. The baking sheet will heat up with each batch, so you may need to decrease baking time.

Remove from oven and allow to cool for 5 minutes. Place a paper towel over the salami pieces to soak up the oils.

Allow the salami pieces to cool. Stack together and place in a bowl and serve with a favorite mustard or dip.