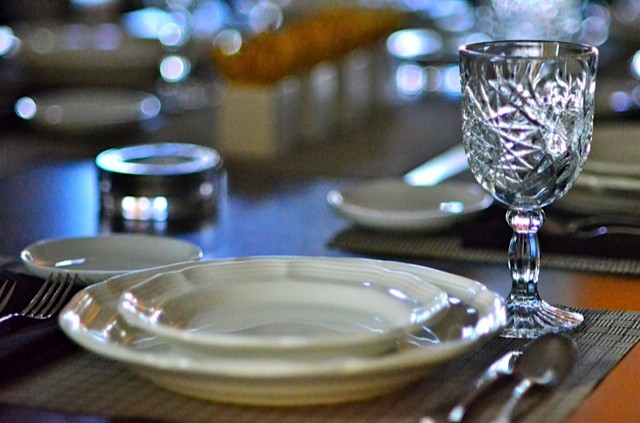 I want to thank my friend, Nester, for inspiring a whole bunch of bloggers to write about their passions in the month of October. We did it last year, and this year we're doing it again.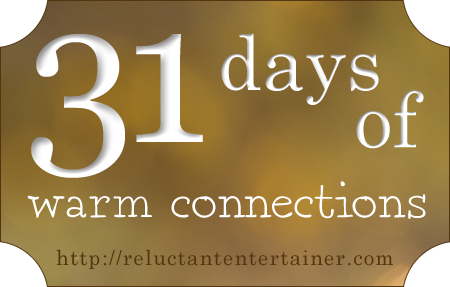 Welcome to 31 Days …
My heart keeps coming back to our fast-paced world, how we naturally get into routines and rhythms with our families and schedules, and how busyness sets in. Even though we naturally long to spend time with family and friends, we often lose sight of what's important.
Busyness. A demanding schedule is the biggest hindrance to getting together with those we love.

Disinterest. Sometimes, sadly, we're just not interested in others.

Disappointment. We stop connecting when we're hurt or others don't reciprocate.

Neglect. We forget that relationships are eternal, the most important thing in our lives.
I'm never disappointed when we invite people into our home. The best gifts in life are enjoying the relationships around us, the blessings of eating and drinking together, listening and engaging with one another.
Today, October 1, 2011, as the weather has already begun to feel like Fall, even with a few Indian Summer lingering days, it's time to hunker down and get cozy.
It's time for "warmer connections" that honestly may take me outside of my comfort zone, but in the end, will bring happiness and inner peace and are a secret ingredient to ending loneliness.
I'm glad you are here with me today. Will you join me for the next 30 Days in October? (Share your link below!)
Do you struggle, like most of us do, with busyness, disinterest, disappointment or neglecting what could be warmer connections in your life?
Here are my lovely friends who are hosting the 31 Days series this month:
Nester – 31 Days of Lovely Limitations

Jen - 31 Days to Balancing Both Beauty and a Budget

Jessica – 31 Days of Memory Keeping

Melissa: 31 Days: Inspired Holidays

Sandy: 31 Days of Warmer Connections

Darcy: 31 Days of Photo Tips

Emily: 31 Days to Change the World

Emily: 31 Days of the Little Things