Enjoy this Sweet and Spicy Tomato Basil Spread for your next appetizer, or serve with burgers, wraps, or your favorite sandwiches!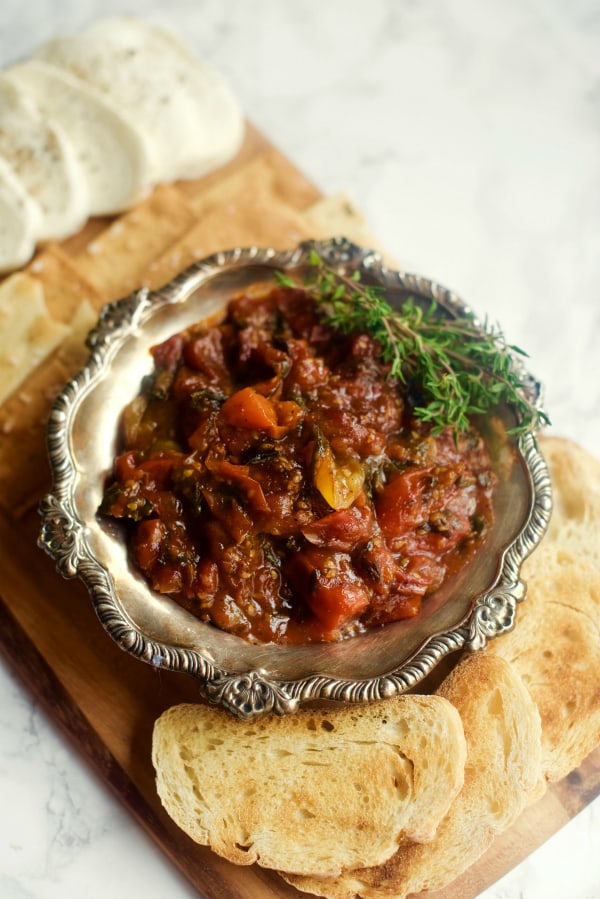 Friends, have I told you how much we miss our garden tomatoes? I believe I have, but I'm whining about it again. HA.
I've been snagging as many tomatoes as possible from the farmer's market here in Bend, to bring home to make delicious recipes, such as Sweet and Spicy Tomato Basil Spread. Recipes that I love to can end of summer: Sweet Smokey Zucchini Salsa and Sweet Zucchini Relish.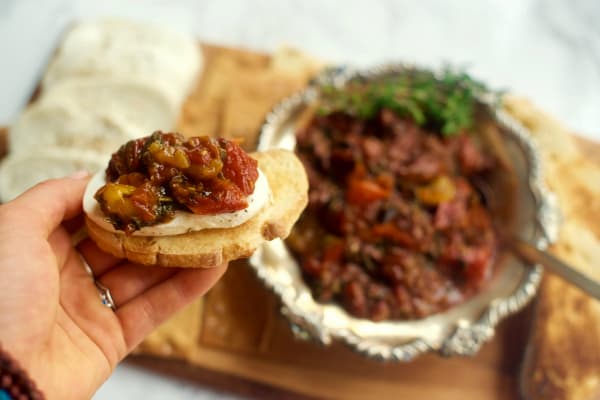 I love this served with a side of goat cheese, and a good crunchy cracker. It's also amazing on a baguette, or served on top of scrambled eggs. So many options.