How to Boil the Perfect Egg & Delicious Deviled Egg Recipes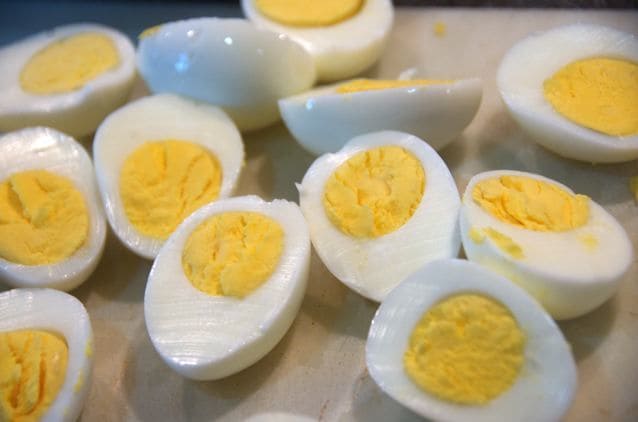 Thank for joining my RE Friday Round-Up! Just in time for Easter and last-minute entertaining, I'm sharing my simple technique to boiling the perfect egg.
And then, of course, I'm linking to some fantastic recipes that you may want to try for Easter that involve eggs (deviled eggs) or leftover eggs (egg salad varieties) – Yum :)
I've tried all sorts of methods to boiling an egg, but I always come back to this one.
How to boil the perfect egg:
-Bring your water to a boil, then, by using a spoon, slowly and carefully drop the eggs down into the water. Set your timer for 10 minutes. (NOTE: Eggs that come straight from the fridge, usually very cold, are more likely to crack. Set them out on the counter first for 10-15 minutes.)

-After 10 minutes, turn off the heat and let the eggs sit in the water for 5 minutes. Then pour off the hot water and add COLD WATER to cover the eggs.

-After a few minutes, pour off this water and add more cold water. In about 8 minutes your eggs will be cool enough to handle, and they'll peel perfectly every time.
Good luck with your eggs. I plan on making one of the recipes below plus one more appetizer for our Easter Celebration. Which, by the way, Aggie's Kitchen has a round-up for last-minute appetizers for Easter Sunday on her blog today :)
Basic Deviled Egg Recipe from Pinch my Salt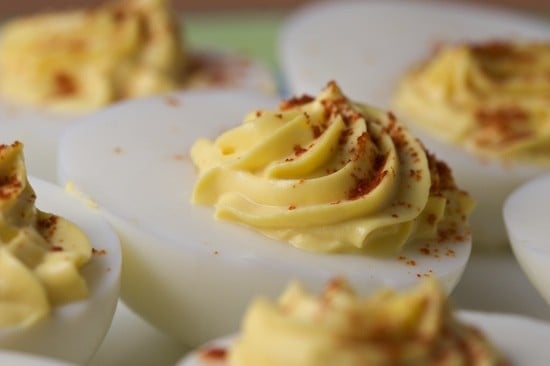 Deviled Eggs with Prosciutto from Pixelated Crumb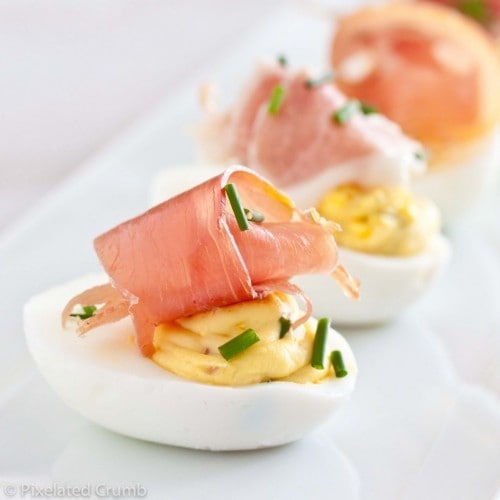 Deviled Eggs Supreme from Miss in the Kitchen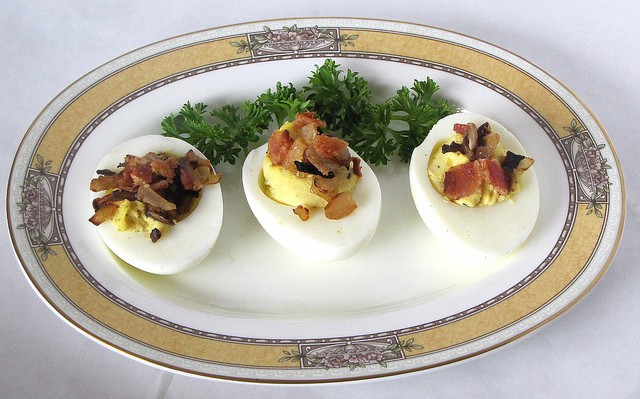 Sautéed Mediterranean Deviled Eggs from A Farmgirl's Dabbles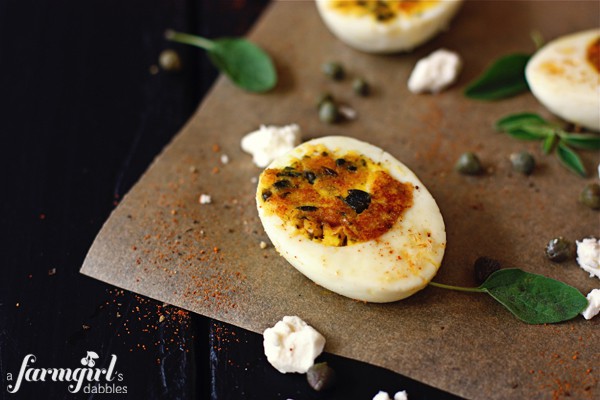 Bacon Balsamic Deviled Eggs from Recipe Girl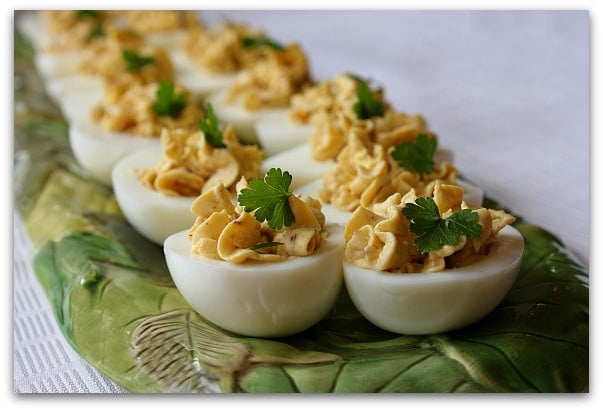 Avocado Egg Salad from The Pioneer Woman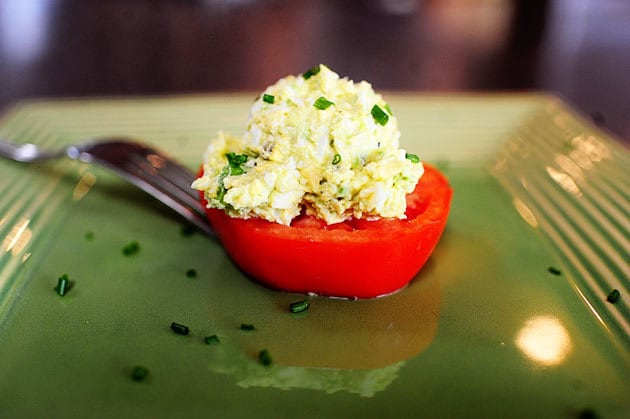 Bush's Black Bean Tex-Mex Deviled Eggs – my blog, last Easter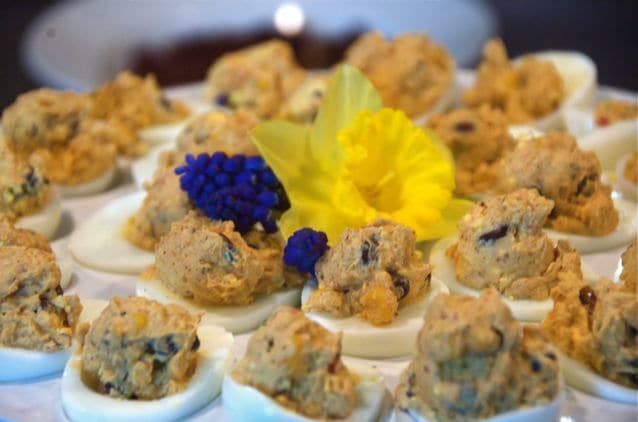 Creamy Egg Salad with Capers from Aggie's Kitchen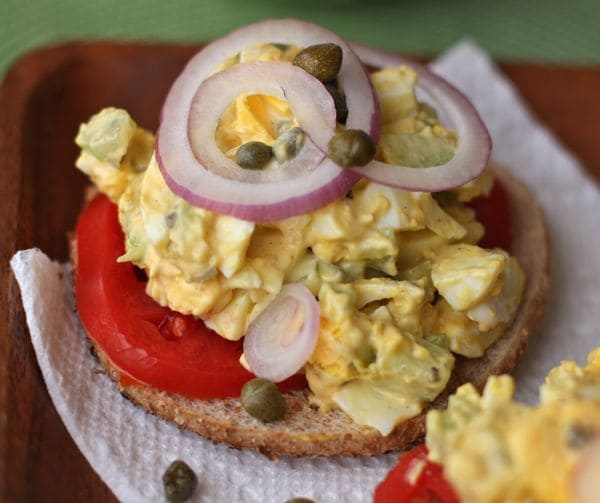 Egg Salad with Bacon from Add a Pinch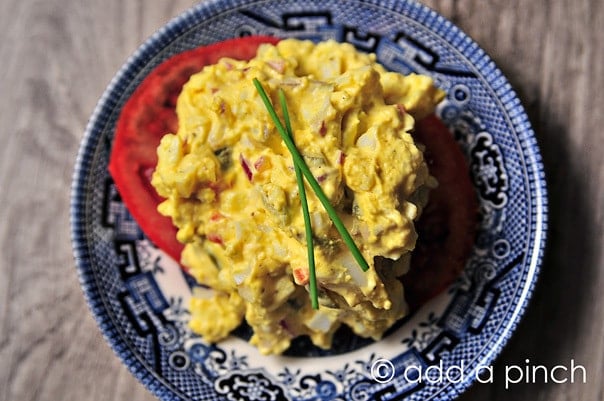 Classic Egg Salad from Brown Eyed Baker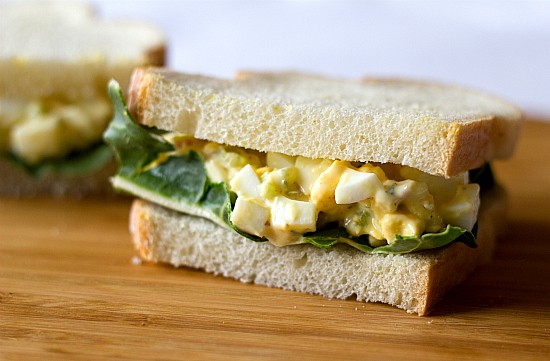 Avocado Spinach Egg Salad from We are not Martha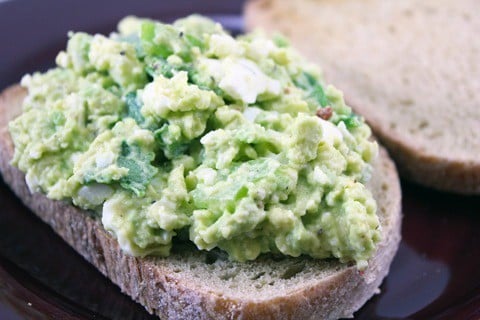 Edamame Egg Salad from Spabettie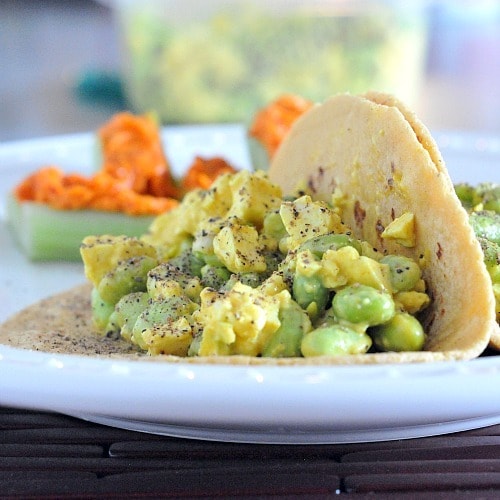 Do you have Deviled Eggs on your Easter menu this year? What's your favorite recipe?
13 Responses to "How to Boil the Perfect Egg & Delicious Deviled Egg Recipes"

Leave a Comment