Air Fryer Mozzarella Sticks with Chick-Fil-A Sauce
Air Fryer Mozzarella Sticks with Chick-Fil-A-Sauce is the best "anytime" snack for a party or game day! Cooked in the air fryer!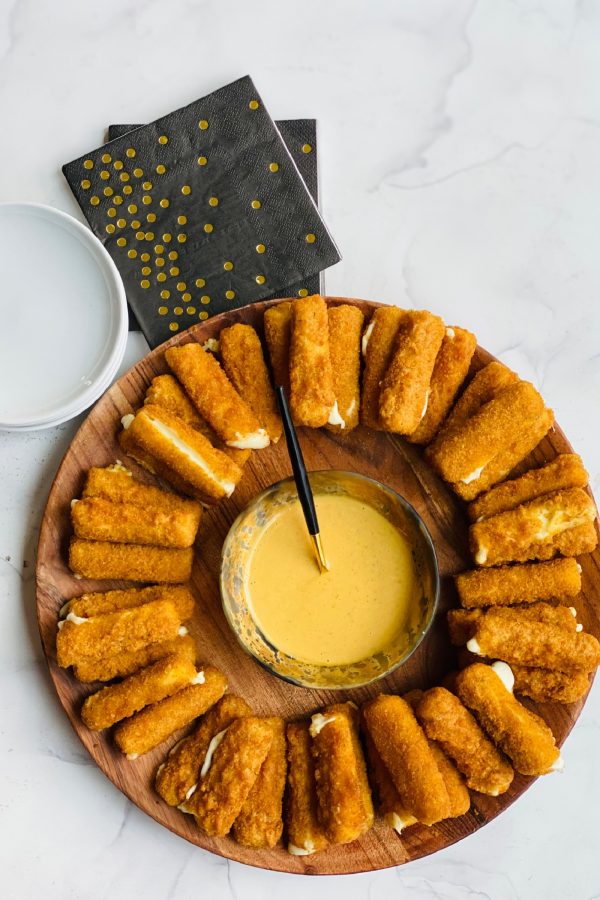 Cheese sticks remind me of when my kids were little. I can't tell you how many mozzarella sticks we baked in the oven for snacks when their friends were over. Also, you might want to try these Air Fryer Bacon Wrapped Chicken Bites or Bacon-Wrapped Air Fryer Cheesy Jalapeño Poppers.
Air Fryer Mozzarella Sticks with Chick-Fil-A Sauce
Now for a delicious treat, you make them in the air fryer! It was my sister who told me about this little trick, and now we love them served with a homemade Chick-Fil-A-Sauce!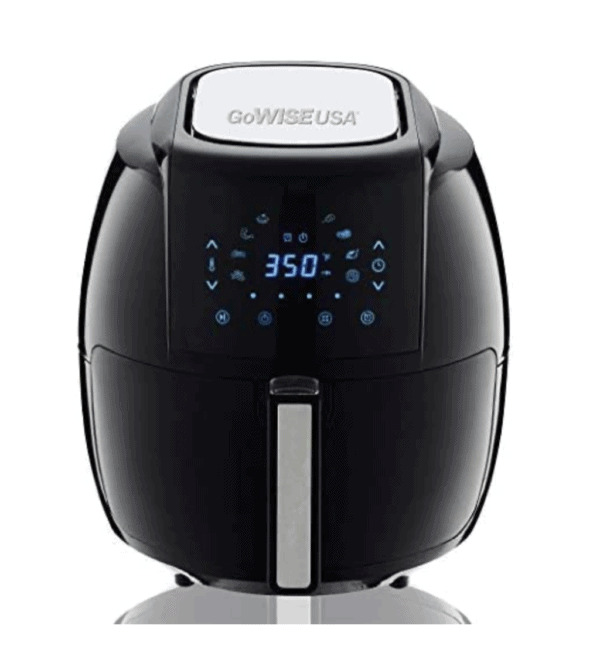 Also, Friends, so many have asked about what air fryer I use? We love this one!
GoWISE USA 1700-Watt 7 quart Air Fryer – buy it, here. [affiliate link]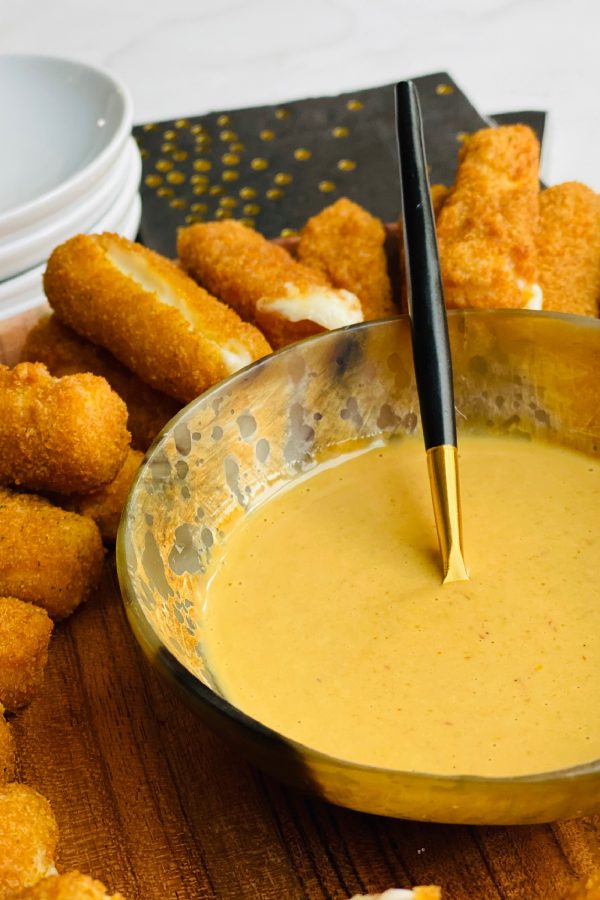 Ingredients for Mozzarella Sticks with Chick-Fil-A-Sauce:
Mozzarella sticks in crispy seasoned breading (comes in 5 pound box (2) 2.5 pound bags at Costco)
Mayonnaise
Yellow mustard
BBQ sauce (smoky flavor)
Honey
Lemon juice
Pinch or two of sugar
I love this sweet picture of my kids, and Howard, our 99-year old neighbor. Keep reading for the sweetest story!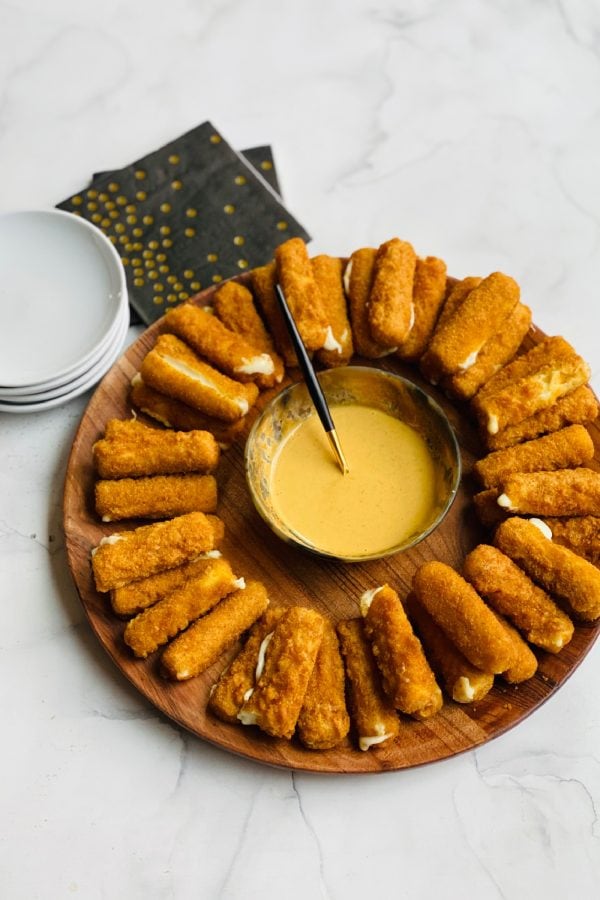 How do you make Air Fryer Cheese Sticks?
Leave space in between the mozarella sticks when you place them in the air fryer, and don't overcrowd or layer them on top of each other.
Buy this:
Skinnytaste by Vremi Air Fryer – Extra Large Capacity, 5.8 Quart, 1700 Watt Electric Hot Air Cooker, Digital Touch Screen with 8 Cooking Presets, Bonus Recipe Booklet [affiliate link]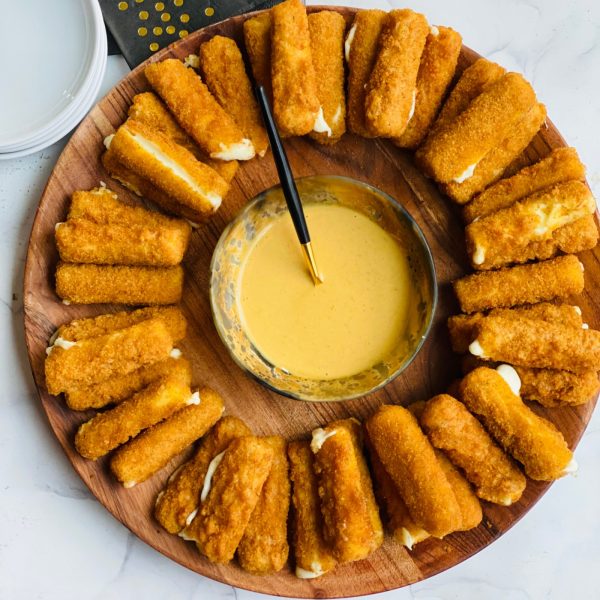 How long do you cook frozen cheese sticks?
Place the frozen mozzarella sticks in a pre-heated air fryer (360 degrees) and cook for 6-8 minutes. You'll see the cheese start oozing out of the sticks!
How do you know when air fryer cheese sticks are done?
They are done when the cheese inside is soft when you touch them, or you see the cheese starting to bubble up inside.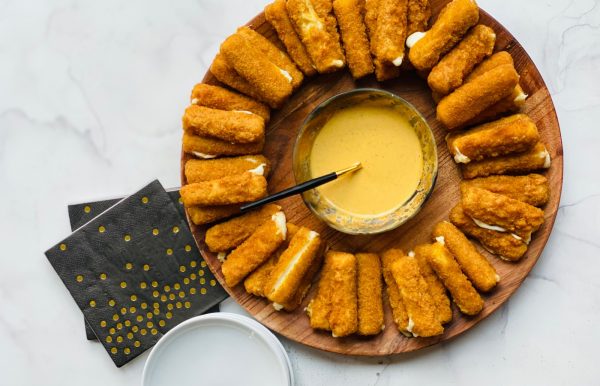 How do you reheat cheese sticks in an air fryer?
Reheating mozzarella sticks in an air fryer is quick and easy. In a preheated air fryer (360 degrees) simply add the pre-cooked cold cheese sticks to the tray or basket and cook them for one minute, to heat up!
Story about Howard Pugh
We met Howard, and our life was never the same. He became a "family member" in our life for the next year. As his body started declining, I started helping out more and more. I found myself taking dinner to him every Monday night, as his country club was closed, and he was no longer able to cook for himself.
Howard's life ended on Valentine's Day, right after he turned 99. We cried when he died, but we also realized God had a plan, and a sense of humor. You see, Howard was so in love with his wife, Ally, who had died 12 years earlier, so how appropriate for him to die on this day of "love."
Our last memory of Howard was when he took our whole family to dinner at the his country club. It was an enchanting evening. The live music was playing; we were all relaxing with full tummies, enjoying the pianist, when we looked over to observe Howard. His eyes were shut as he if he was dancing with his late wife, Ally. His arms were figuratively around her body as they were moving to the music, while he sat in his chair. We were taken aback and had nothing to say. We all knew exactly what he was doing.
Howard would often ask me, as I drove him around to run errands and pick up his medicines, "Sandy, why are you so kind to me?" He was struggling with the thought that he might have to move into an assisted living home some day. That was something he did not want to do.
I always answered him the same way. I'd say, "Howard, I am an angel in your life!"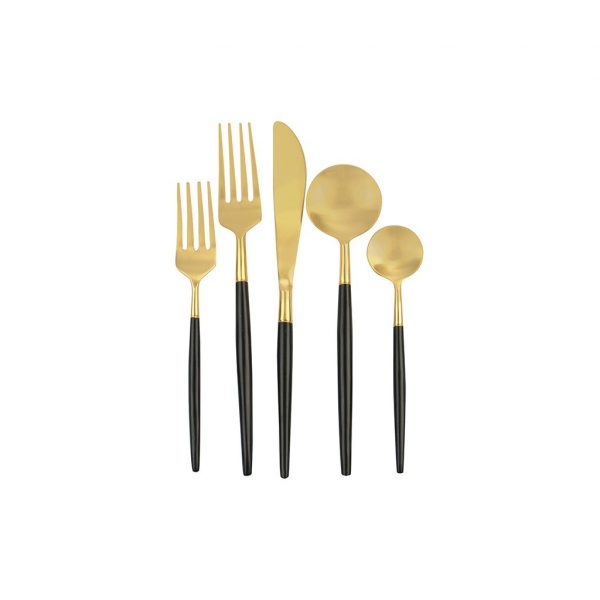 Again, I just love the sweet picture of my kids so many years ago, and this sweet story.
Perfect for this Valentine's Day season!
Black and Gold Flatwear
Friends, I also want to share with you my new flatwear that is available for purchase! So many of you have written to me the past couple of months, asking about it. It's finally in my store! I have a set of 12 – so beautiful and they wash up beautifully in the dishwasher!
Buy black and gold flatware today! I also used this flatwear when we served this Chicken Farro Salad Board!
Get the Recipe: Air Fryer Mozzarella Sticks with Chick-Fil-A-Sauce
Ingredients
1 2.5 pound bag Costco pack of mozzarella sticks in crispy seasoned breading, comes in 5 pound box--(2 2.5 pound bags)
Chick-Fil-A-Sauce
1/4 cup mayonnaise
2 tsp. yellow mustard
2 tsp. BBQ sauce, smoky flavor
1 Tbsp. honey
1 tsp. lemon juice
Pinch or two of sugar, taste
Instructions
Mix together the mayo, yellow mustard, BBQ sauce, honey, lemon juice, and pinch of sugar. Mix and taste. Optional to add another pinch of sugar, or more BBQ sauce or mustard to your liking. Refrigerate at least 20 minutes before serving.

Preheat air fryer to 360 degrees. Optional to spray the basket with cooking spray for a little more crispiness for the sticks.

Work in batches and cook about 18 sticks at a time (depending on the size of your air fryer). You do not want the sticks to touch in the fryer, so layer them accordingly.

Cook for 7 minutes!

Serve right away with Chick-Fil-A-Sauce and enjoy!
Hello and welcome to my home and table!
I'm Sandy—lover of food, family, cooking, THE BIG BOARD, travel, and bringing people together. Through great recipes and connection around the table, we become better, stronger, and more courageous people. Feasting on Life is real, and every time we do it, we grow a little more. Read more...