Balsamic Soy Steak Marinade
This Balsamic Soy Steak Marinade is so easy and flavorful. With only seven simple ingredients, you can have the best grilled or oven steaks!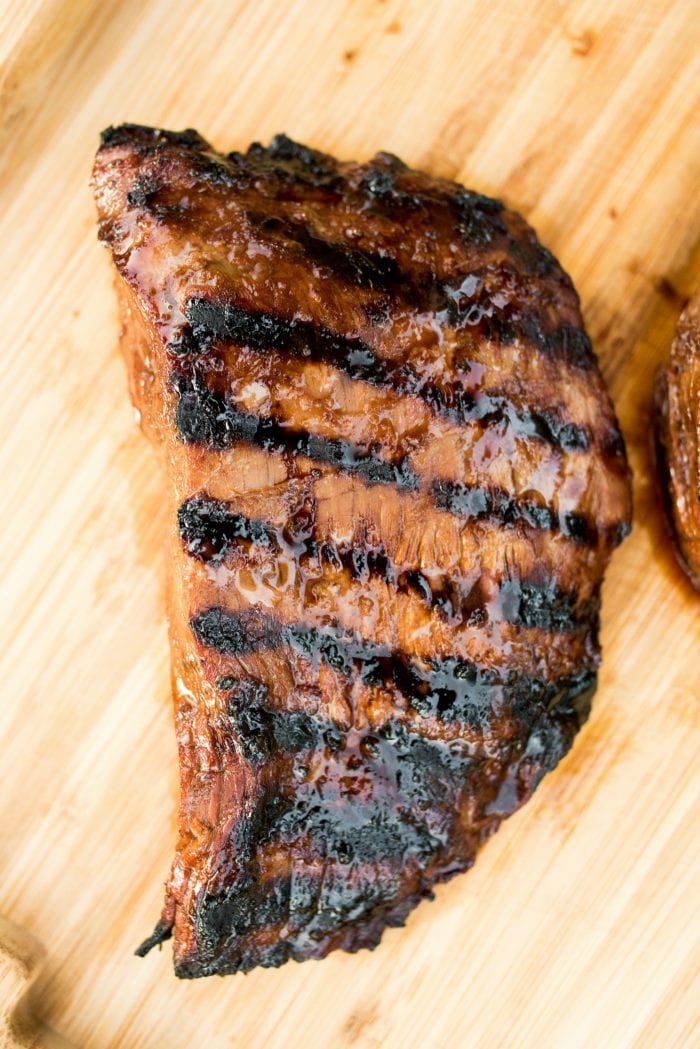 Are you a steak lover like we are? Our family adores steak, and lately we've been grilling more flank steak.
Balsamic Soy Steak Marinade
You may have already tried my Flank Steak Tacos (so easy). Flank steak costs a little more, but it's so tender, and only takes a few minutes to marinate and cook!
It has the perfect flavor pairing to rich beefy steak. It's incredibly easy to make, and most likely uses staple ingredients you have stocked in your pantry.
Best Steak Marinade for grilling
This Balsamic Soy Steak Marinade can work with any kind of steak. It's deliciously robust!
Try this step-by-step easy recipe for marinating the perfect, flavorful steak, with balsamic, soy, and coconut aminos.
Ingredients for Steak Marinade
Flank steak
Balsamic vinegar
Soy sauce
Coconut aminos
Brown sugar
Garlic
Toasted sesame oil
This recipe ensures a tender steak. And if you use the tool that we use, it's even more tender.
Remember this OXO meat tenderizer is the best tool in your kitchen for summer grilling.
You also don't need a lot of time to marinate the meat with this recipe. You have one hour, or up to two days!
And you can't go wrong with the flavors! [You can also try herb butter steak! or best marinade for grilling skirt steak!]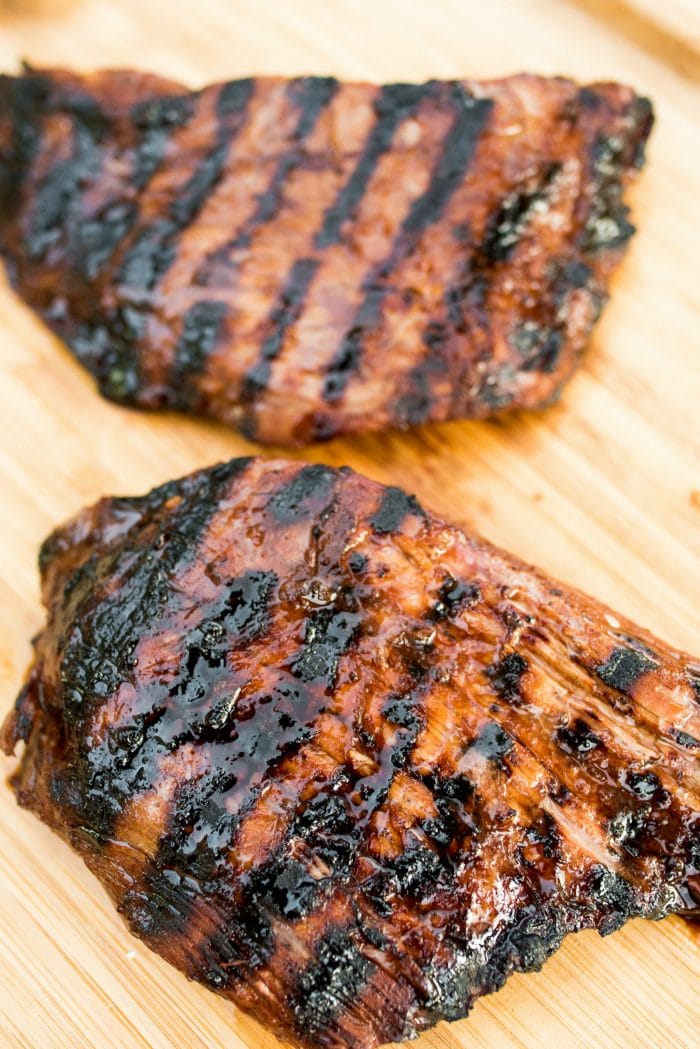 How to use leftover steak
Leftovers? We love to make a Caprese Steak Sandwich (just add steak to this Caprese Sandwich Sliders Recipe).
Or serve it on a summery strawberry salad!
Also, I've been thinking, with our current state of the world, how important it is to know what we believe right now. These crazy times can be so confusing, so how important is it now to truly decide how we want to think, to feel, and what we believe. How to be strong.
But more importantly, how do we show up? We can't just cocoon and do nothing.
For me right now, in my small circle of friends, and my city, and world–feeding people is TRULY important for me. It's a place to start.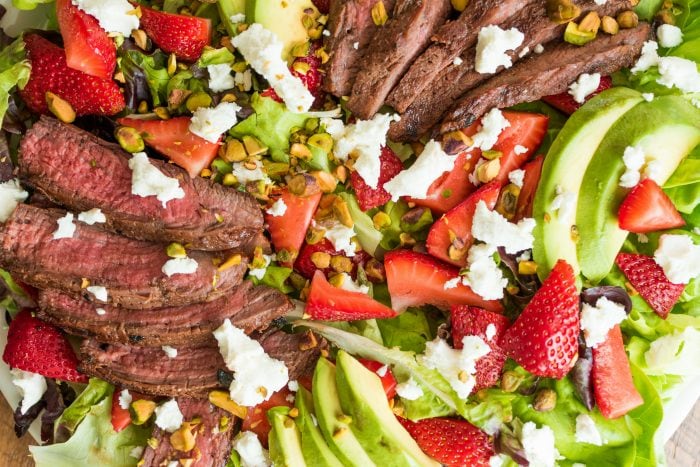 Eating together
Eating together helps us dive deep into today. We talk about life, stand firm in our beliefs, listen and learn from others.
But our thoughts have consequences. And those consequences become our life. And today is the day that we live our life.
We live in a very serious time, another reason why we need fellowship and good recipes to share with one another!
ENJOY this steak! Definitely a must have recipe!
OXO Good Grips Easy-Clean Bladed Meat Tenderizer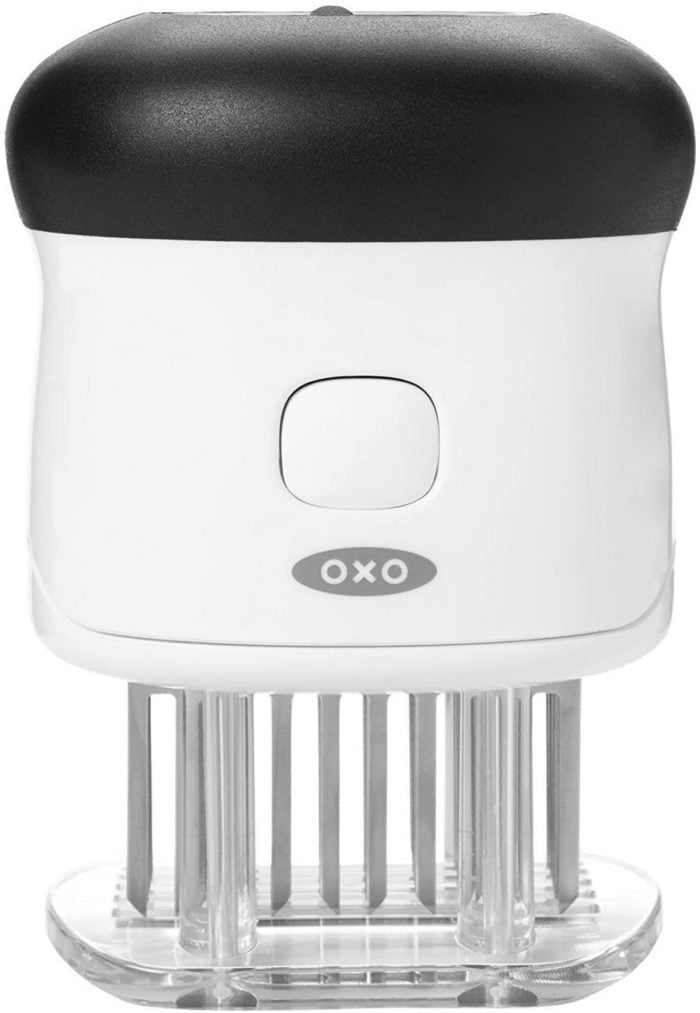 Friends, here's the BEST meat tenderizer. We have told so many people about this kitchen tool, and have also bought it for house warming or birthday gifts!
Buy it here > OXO Good Grips Easy-Clean Bladed Meat Tenderizer [affiliate link]
Get the Recipe: Balsamic Soy Steak Marinade
Marinate meat 45 minutes up to 2 days in the fridge!
Ingredients
1 1-2 lb flank steak, tenderized (or other similar cut of meat)
1/4 c balsamic
1/2 c soy sauce
1/4 c coconut aminos
1/4 brown sugar
2 large garlic cloves
2 Tbsp toasted sesame oil
Instructions
In a medium bowl, whisk all ingredients together until combined. Pour the marinade into a large Ziploc bag, along with your meat. Marinate for at least an hour, or up to 2 days.

Cook the meat according to your liking—just make sure you allow the meat to sit out on counter for 45 minutes before cooking to ensure even cooking.

We love to grill flank steak over medium-high heat for about 4 minutes each side. Allow the meat to rest post grilling for at least 10 minutes.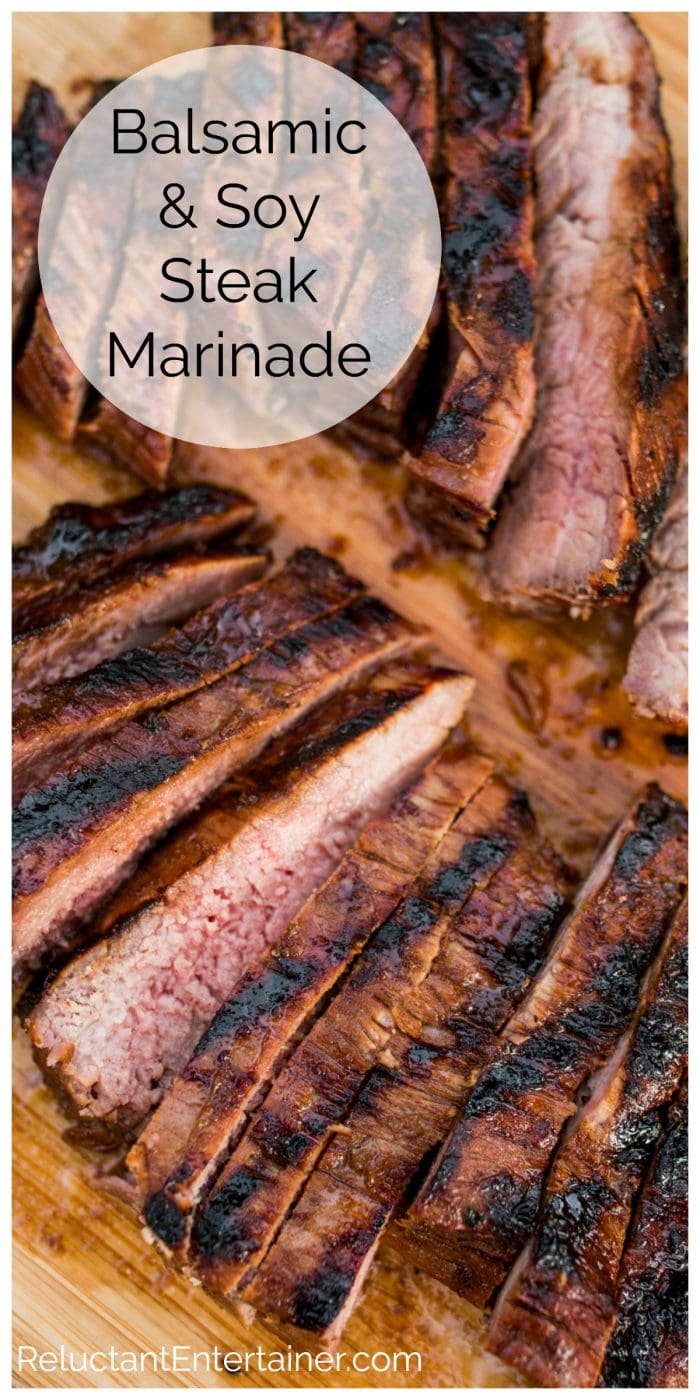 Hello and welcome to my home and table!
I'm Sandy—lover of food, family, cooking, THE BIG BOARD, travel, and bringing people together. Through great recipes and connection around the table, we become better, stronger, and more courageous people. Feasting on Life is real, and every time we do it, we grow a little more. Read more...