Bringing Fresh Fruit to a Holiday Gathering
It's always a bittersweet time of year for us, the beginning of December, when soccer ends for my husband (Varsity Coach) and it's time for the end-of-year party.
After all, he spends 4 solid months with these young men, devoting many hours developing their soccer skills and coaching them through the game.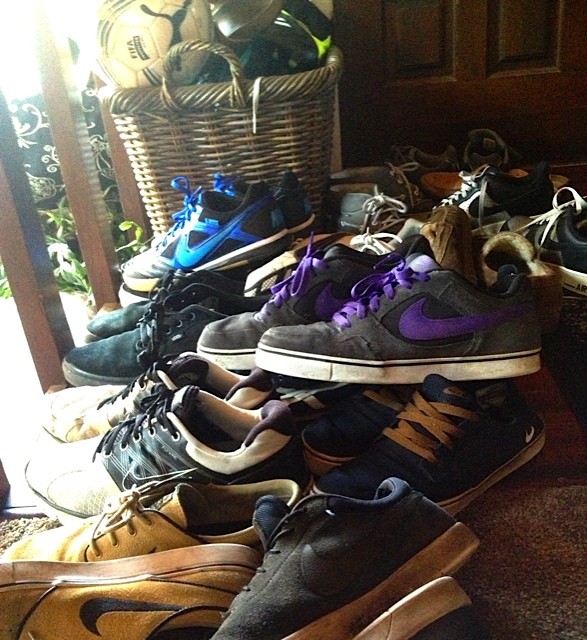 We hosted the party in our home this year, with a dessert potluck. (A peek in our home with all the shoes that came off.)
"Desserts" took the "stress" off of us with busy schedules – and this time of year it's an easy option.
My friend Cynthia came with a healthy approach – a beautiful tray of fresh fruit.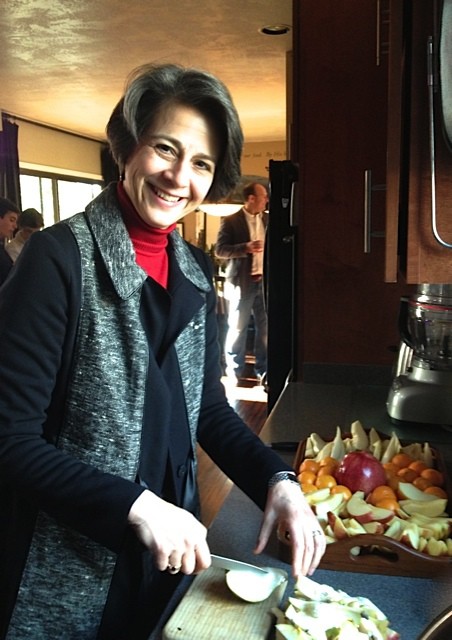 I love her display – it wasn't brought in a plastic bag, but whole fruit, ready to slice and serve.
I since followed her idea when we went to a party.
Snipping a few lemon tree branches …
Adding a remnant of ribbon.
Then tying it up.
Sometimes it's all about a pretty presentation. :)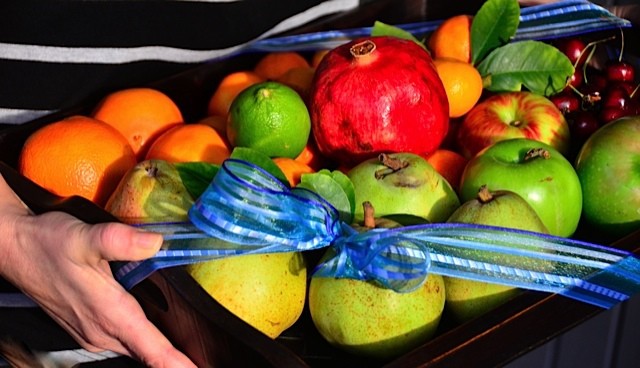 So out the door – to the next party with a "healthy" spin on desserts.
I recently brought cookies to a party, adding in cherries and blackberries.
It actually makes me feel better when I'm bringing fruit. And I think people love the versatility.
What do you think about bringing fresh fruit to a "dessert party?"
Hello and welcome to my home and table!
I'm Sandy—lover of food, family, cooking, THE BIG BOARD, travel, and bringing people together. Through great recipes and connection around the table, we become better, stronger, and more courageous people. Feasting on Life is real, and every time we do it, we grow a little more. Read more...