DIY How to Use Post-it Notes to Seat Your Dinner Party Guests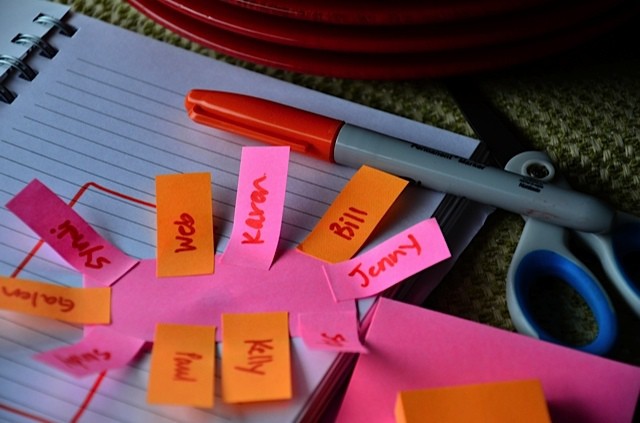 I recently saw this easy DIY dinner party seating plan idea, for place cards, and it stuck in my head when you need the option of moving your guests for pre-planned seating. (I rarely use place cards unless I have 10 guests or more, otherwise it seems a bit stuffy.)
Gather
-2 colors of Post It pads (one color for ladies, one for the men)
-Scissors
-Note pad
-Pen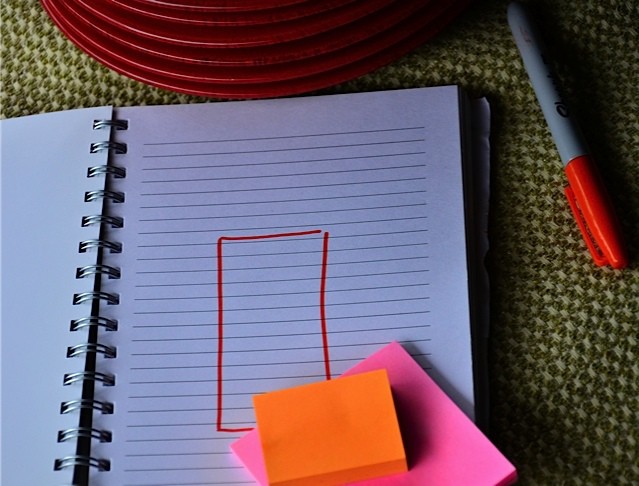 How it works
-Cut matching pieces of paper, leaving sticky part on one end, enough for your dinner guests.
-Draw on your note pad the size/lay-out of your table
-Write the names of guests on the Post It pieces
-Place names around the table until you come up with a "seating plan" that you like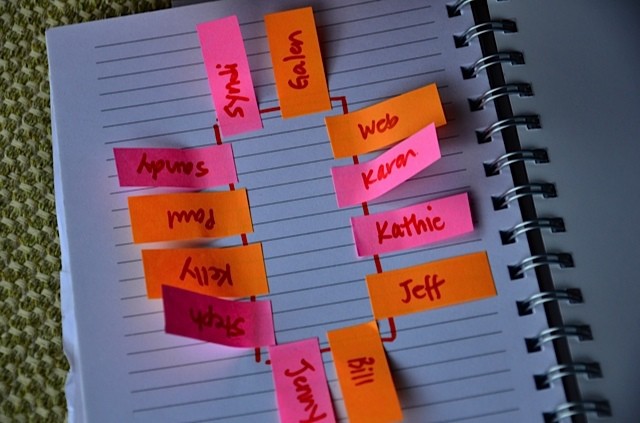 Isn't this a fantastic idea? I've penned it out on paper before, then I didn't like it, and had to start completely over.
This way you can easily move the "guests" around, play with the way you want to seat your guests.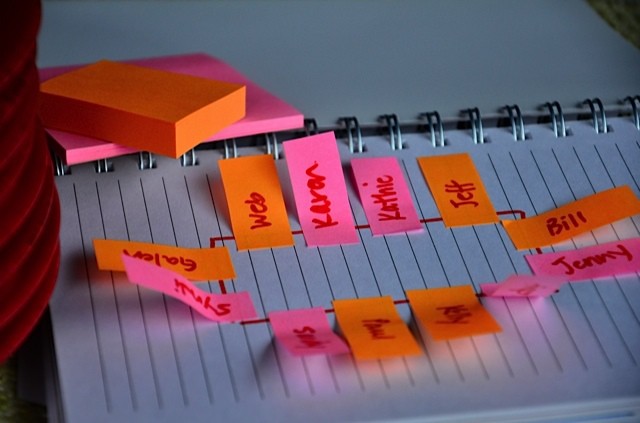 Boy, girl, boy, girl …
Or, girl, girl, girl, boy, boy, boy …

What's your easy way of planning where your dinner guests will sit?