Fall Flower Love in New York City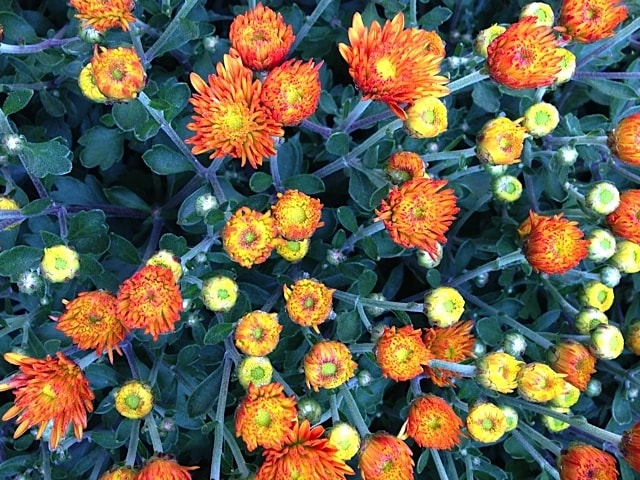 Now that October has arrived we can officially begin fall decorating, right? I love this beautiful time of the year. The air is crisp and nothing quite gets me in the mood for a fall dinner party like the smell of freshly baked apple dessert, soup on the stove, freshening up the front door, and adding a new scented candle in the kitchen. Oh, and don't forget the flowers!
Luckily, fall decorations are easy, especially when you rely on nature for most of them … twigs, branches, pumpkins, gourds, apples, pears, and leaves. You can buy the autumn colored flowers at florists, grocery stores, and grower's markets. Loved seeing them delivered to the flowers shops in NYC.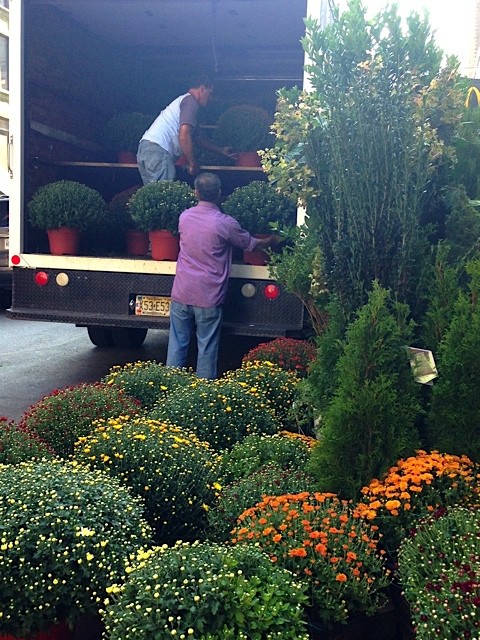 Everything from fall table settings to green Dollar Tree dinner plates. From soups to warm butter cake. Straw and pumpkins. Fall is so delicious and vibrant!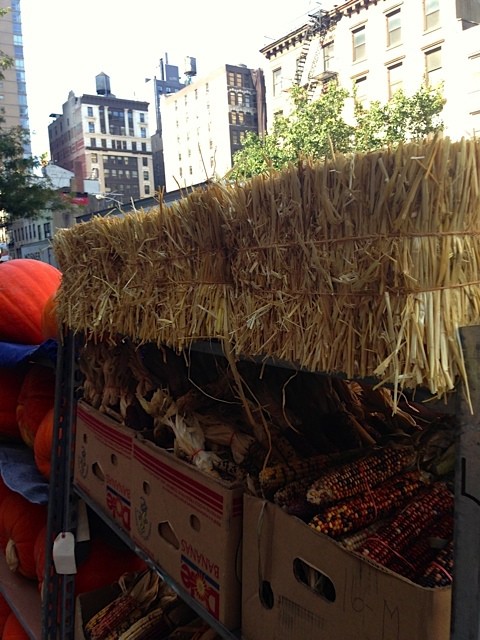 Last week I was in New York City with Better Homes and Gardens Magazine. When I got home, my friend Jack and his wife Carol brought me over 2 BHG magazines from 1951 and 1952! So fun to read.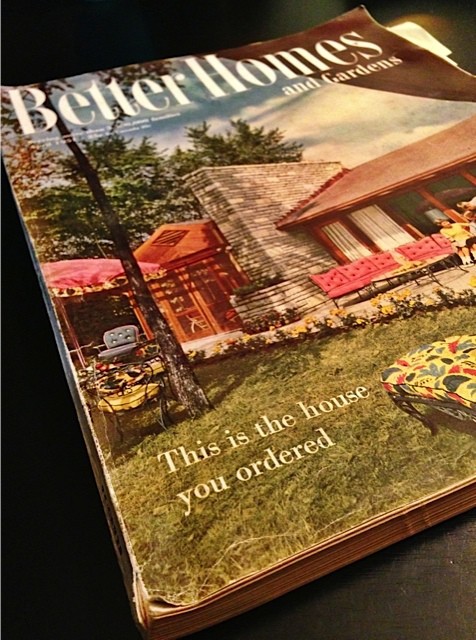 Loved the $7 for 3 years subscription price!
I really enjoyed staying in the flower district, and taking a stroll one morning up and down the street checking out the unique flower shops. Especially since it's fall now and in our yard, and we're getting ready to prune for the winter!
Flowers make me happy.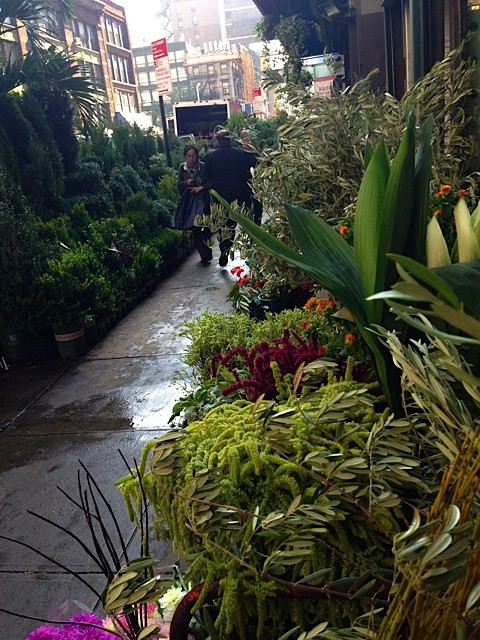 I borrowed some flowers for my table from my friend Jeannie. And my go-to IKEA napkins with MacKenzie-Child Courtly Check plates.
And went to my favorite florist in my town, Penny and Lu Lu (we're planning a party, here … stay tuned later this month.)
As a warmer autumn moves in to fall, it's time to resort from beautiful yard flowers to our favorite florists for their cheeriness to brighten our days!
How often do you buy flowers?
Hello and welcome to my home and table!
I'm Sandy—lover of food, family, cooking, THE BIG BOARD, travel, and bringing people together. Through great recipes and connection around the table, we become better, stronger, and more courageous people. Feasting on Life is real, and every time we do it, we grow a little more. Read more...