Confident Entertaining with Harry & David's Smoked Chardonnay Turkey and Lobster Risotto
There's entertaining for the holidays, and then there's confident entertaining for the holidays.
I'll take "confident" any day! I want my guests to walk away from our home and remember the night, and I want to feel good about the food I served!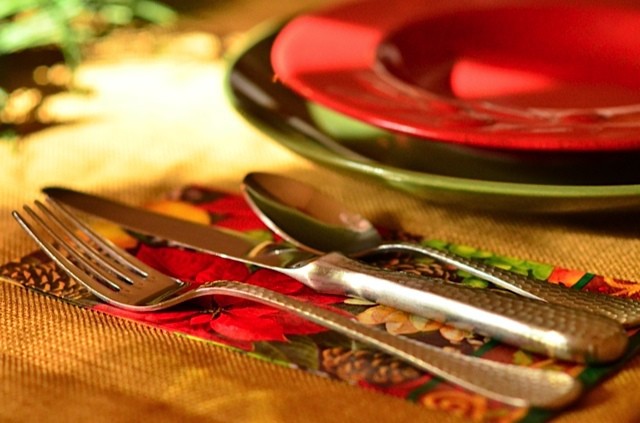 With the occasional stress of the season we're in, one way to accomplish this is with Harry & David's easy entertaining food items.
The word "easy" always captures my attention, because it means less time in the kitchen, and more time to enjoy the season at hand with my guests!
It also takes the pressure off of myself, knowing that most people love a home-cooked meal. In our fast-paced world today, we just want real food.
So I'm sharing about 2 amazing food items from Harry & David that I recently cooked for my family when we went to Bend, Oregon a few weeks ago, as our friends let us use their home. I wanted to see how easy the cooking process really was with these 2 items, if I felt "confident" about the process, and I wanted to feel, on the receiving end, what it felt like to get high quality food items in the mail as a gift. (Both items were mailed to my home, precooked).
These two items will make your holiday entertaining a cinch, plus provide incredible pizazz and flavor for your meal: Harry & David's Smoked Chardonnay Turkey and Lobster Risotto.
Planning ahead to host or to give:

Planning ahead for holiday entertaining is KEY, either by planning your menu and hosting in your home, or by sending a beautiful gift to others to enjoy in their home.

–Send a gift of food
You want to SEND the perfect gift to a family, client, or a friend? Both of these items are so classy, so easy to prepare, you can create beautiful memories from afar, without even being there.

–Give a gift of food
To me, one of the best gifts I can GIVE to others is to invite them into our home for a meal. But during the holidays, we can be soooo busy, that we just say no. Both of these delicious items today are so easy to pop in the oven and bake, while you're setting the table and whipping up a fresh salad. Ask your guests to bring the wine or drinks and you're set!
How to host an elegant holiday dinner party:

1. Set the dinner party date.
2. Invite the guests, getting an RSVP on the number of people who will attend.
3. Plan your menu; order the turkey and side dish (your guests will never forget the Lobster Risotto).
4. Set the table. Add in a little "holiday."
5. Set the tone. Holiday entertaining is simple because the tree is already lighting up the room, creating a beautiful ambience. Turn on the Bose Wireless speaker (a compact-sized speaker that you hook up to your iPad; you can move it from room to room) for incredible holiday sound. Decide on the kind of music you want to play. Pandora is your friend – do you want Christmasy jazz, classical, pop.
6. Engage with your guests. Learn more about them. Talk less about yourselves.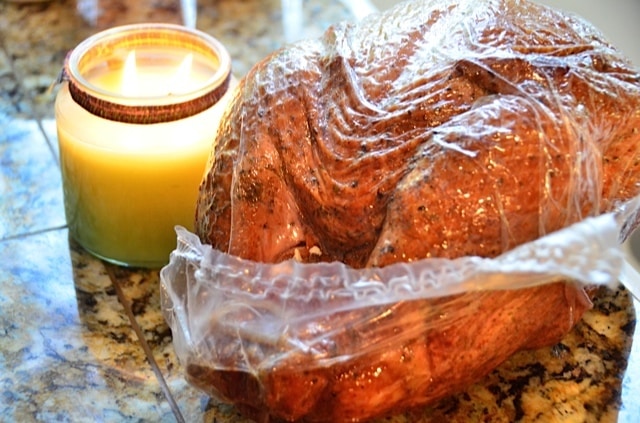 Smoked Chardonnay Turkey
The turkey will come in the mail with a nice gift card. I love that personal touch that Harry & David offers (if you're sending it as a gift).
It's infused with chardonnay and generously rubbed with herbs, and has a smoked flavor which is amazing and unique. The bird is pre-cooked, which means you'll just pop it in the oven.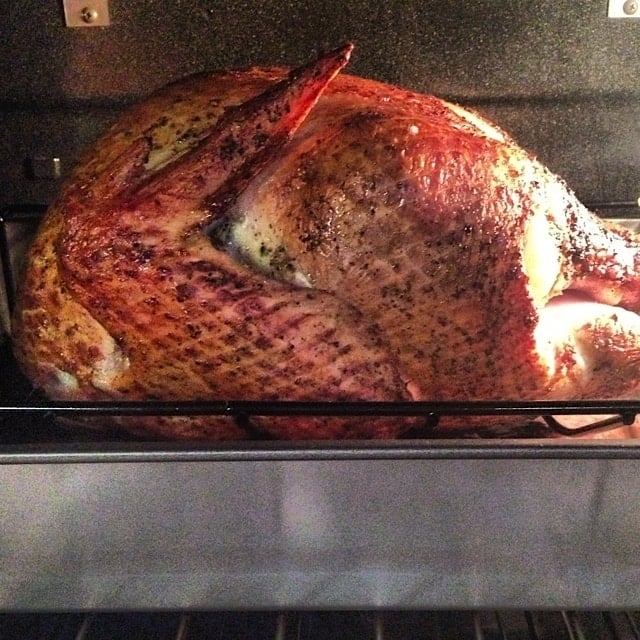 Place it in the fridge until the day of the dinner party. Follow the directions by opening up the bag and placing the turkey in a roasting pan. Bake according to instructions.
Slice and serve.
It's really that easy!
Lobster Risotto
The lobster risotto is a "stand out" dish. It will also come in the mail. Place it in your freezer until the day of your dinner party.
Follow directions, but basically you heat in the oven for 30 minutes before serving. So easy!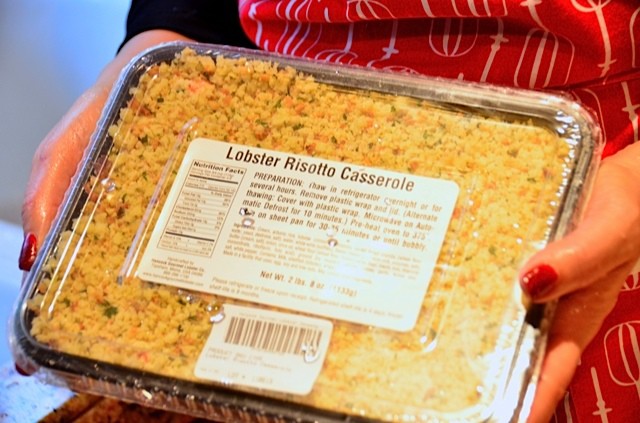 This dish makes for an impressive entrée or a side dish. It's rich, but with the sweet Maine lobster, creamy risotto, crimini mushrooms, Swiss cheese, lemon herb butter and panko bread crumbs, the flavor is unreal.
I served it at this dinner party this summer, and our guests couldn't stop talking about it. I know it's spendy, but what a great idea to keep a couple of these in the freezer for "last minute entertaining" for special occasions.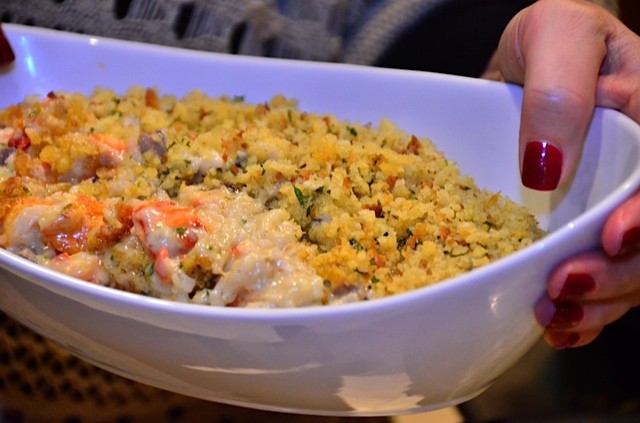 I love the idea for Valentine's Day, too! Or, as I talked about above, the perfect give to give.
Enjoy entertaining
A leisurely meal centered on real food and good conversation is one of the best gifts you can give.
I'd recommend these 2 items for any hostess (reluctant or not) for the holiday season ahead. You have plenty of time to order one or both, store the turkey in your fridge and place the risotto in the freezer, both until entertaining day.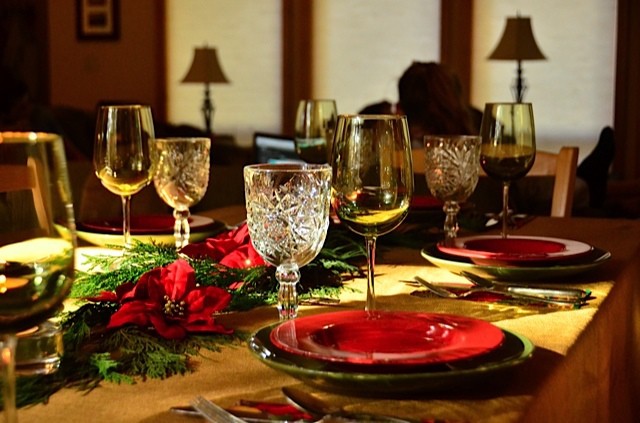 As I served these 2 items to our family, I also felt "confident" that the food was going to be delicious. It made me more relaxed as a hostess, and to be honest, excited for the meal.
I couldn't wait to taste the flavors myself!
Enjoy giving
Hosting a dinner party in your home, or sending the gift of real food to your loved ones, friends or clients in another region, says that you really value them.
Because real food is a gift of substance, nourishment and love.
Have you ever sent a "food" gift to a loved one, friend, or client?
Have you ever considered using a specialty food item at a dinner party?
I was paid to review these products from Harry & David; but as always, all opinions are my own.
Hello and welcome to my home and table!
I'm Sandy—lover of food, family, cooking, THE BIG BOARD, travel, and bringing people together. Through great recipes and connection around the table, we become better, stronger, and more courageous people. Feasting on Life is real, and every time we do it, we grow a little more. Read more...