Hospitality without Reciprocation
Keeping it short here on RE today, friends, because I'm working on my blog (behind the scenes) for a new look! Here's a sneak peek of my new logo – and tag line. Feast on Life.
New blog design.
I can't wait to share more – soon! There will be a much easier navagation for finding recipes. Yay.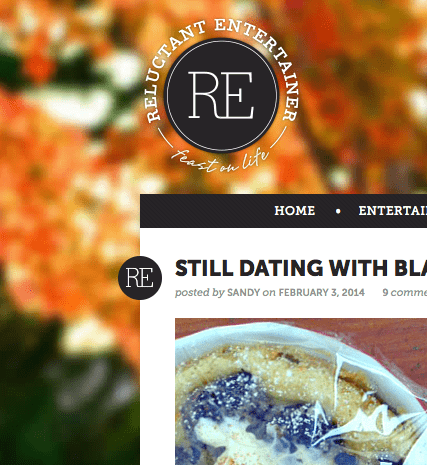 Touchy hospitality subject.
Here's a touchy subject to talk about, that I think many of us can relate to.
A person recently shared with me that they entertain quite a bit, but the love is never returned to them.
Which means, reciprocation doesn't happen, or at least very often.
She told me:
Our problem is that nobody ever wants to return the favor!
Ouch!
Of course resentment kills generosity, if you end up in that place …
Heart check.
We just have to enter into hospitality with the right heart and attitude. We are doing it out of love, generosity, and to get to know people better … It's not really about us, at all, and it's really a check that we need to keep in balance. If my mind goes there, I stop myself. I think we'd be better off just canceling a dinner party if we have a poor attitude.
There's something beautiful about opening your home to others. It's a lovely, rare moment, that you may never feel or experience again.
It is a gift!
I'd love to hear your tips on keeping a right heart, when you've been hurt in this way?